Seventeen percent of school-going children in India suffer from myopia. It is one of the emerging public health concerns.
Bengaluru: Lack of outdoor activities has led to a rise in the number of myopia cases in children between five to 15 years of age in India. Myopia instances increased about 60 percent between 2019 and2021 at Bengaluru's Narayana Nethralaya Eye Hospital.
Dr. Vasudha Kemmanu, paediatric ophthalmologist consultant at Narayana Nethralaya Eye Hospital in Bengaluru said, "Children don't go out to play. They play games on phones or tablets, due to which the number of myopia cases has increased. When sunlight reaches the eye it permits retinal dopamine and prevents the child from myopia. Myopia cases have increased significantly from 25 cases each week in 2019 to 40 cases in each week in 2021."
Myopia is in itself a dangerous disease. It further leads to glaucoma, retinal detachment, and cataracts. "Children should have no screen time up to the age of three years. Online classes have definitely contributed to it, but parents are also responsible for children getting myopia. They just hand their kids these gadgets instead of letting them play outside. Sitting inside a room with gadgets is damaging their eyes," she said.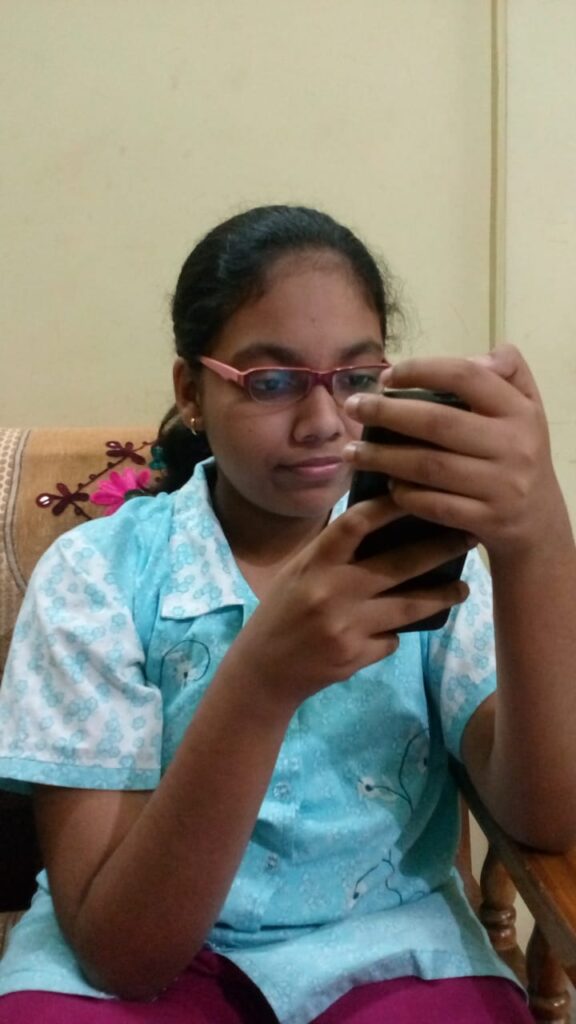 Govind Yadav working in Janata Eye Care, an optical store in Bangalore said, "Daily 20 to 30 people come to our store out of which 10 to 12 are children. Two years back, there were only five to six children who used to get glasses from the store."
Dr. Asha MS, paediatric ophthalmologist in Nethradhama Super Speciality Eye Hospital in Bengaluru said, "Covid-19 is not solely responsible for the increase of myopia cases in India. Children are less exposed to outdoor activities and more exposed to gadgets at an early age. In 2019, I used to attend to nearly five to six paediatric patients in a month. Due to Covid-19 a lot of patients didn't turn up and now I see almost 20 patients in a month."
She added, "Parents these days expose their children to phones from an early age. The content they watch over phones is more enjoyable to them as compared to going out and playing outside. Schools must organize regular eye checks-for their students."
Ravina Murthy, mother of a myopic child however explains how cell phones can be a source of entertainment. She said, "Due to unavailability of playgrounds in my locality and hectic school work schedule, my son does need something to enjoy his free time. One source of entertainment is cell phones."
Highlighting the drawbacks of online classes she said, "One of the reasons my son has headaches and the power of his spectacles has increased is because of online lessons."
Due to myopia, eyes cannot focus on objects at a distance. It is also known as short-sightedness. Plos One journal data from 59 evaluated studies which covered 1,66,000 urban and 1,20,000 rural children stated that the prevalence of myopia cases in school-going children in urban areas is 8.5 percent whereas, in rural areas, it is 6.1 percent.