In some academies, student participation decreased by more than 50 percent in comparison to pre-pandemic days.
Bengaluru: Students are coming back to sports academies in the city after the second wave. But, financial constraints at home are keeping many of them away from sports.
Karnataka Institute of Cricket (KIOC), which has produced Indian cricketers such as Manish Pandey and Devdutt Paddikal, has seen a decline in participation by 40 percent in comparison to 2019. Irfan Sait, the director of KIOC, blamed financial losses due to the pandemic, as one of the primary reasons behind the decline. "Since Covid has affected everyone, even software engineers have lost their jobs. So naturally, there are fewer students with us right now because a sport is not always the priority for parents," he added.
Hritick, a 16-year-old cricketer from Palamu in Jharkhand, would have joined KIOC a year earlier had the pandemic not arrived. "My parents didn't want me to pursue cricket, especially after the pandemic. It took a lot of convincing to get their permission to join this academy," he said.
Cricket academies might have fared better than academies belonging to other sports. Masood Farooqui, batting coach at KIOC, said that even though there are a few exceptions, cricket largely remains a sport for 'well off' families.
Zeeshan Ali Tennis Academy (ZATA), for example, had seen a 70 percent fall in the number of students at the academy. Asutosh Das, head coach at ZATA, said, "Since all schools were shut during the pandemic, our residential programmes were completely closed. Even the non-residential programmes have taken a significant hit. I know at least two students who officially cited financial problems at home as the reason for dropping out of the academy."
However, Pranav Trehan, the chief executive officer at South United Football Club (SUFC) in Bengaluru, stated that they have seen a 'positive rise' in the number of kids enrolling at the academy. He added, "During the pandemic, not only did we see a drop in business, it completely shut down. But now, parents are willing to let their kids play outdoors. So things are almost back to normal."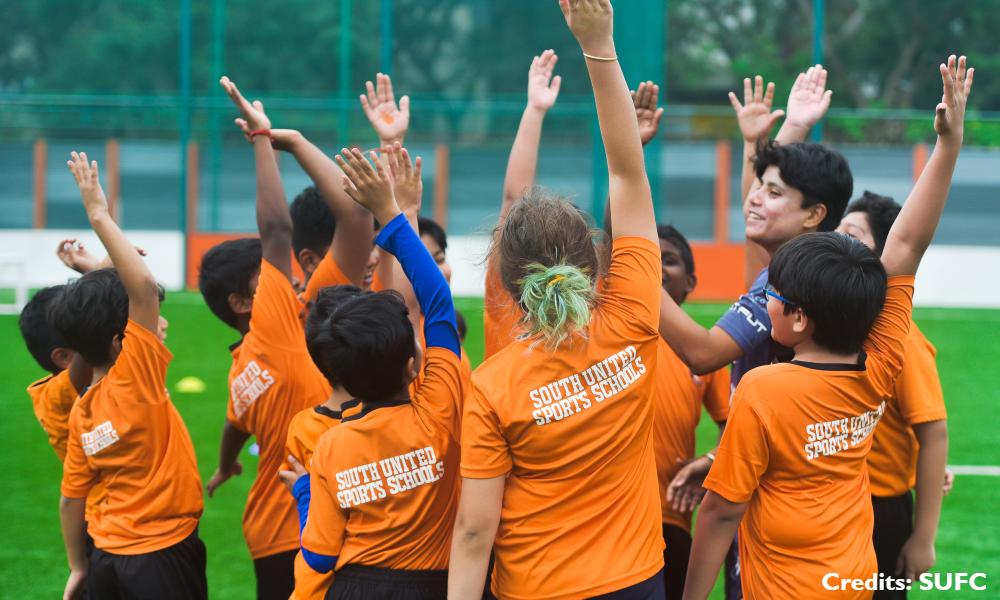 But for the past two years, SUFC had not been able to organize any new tournaments. "It might be a little demotivating for kids but currently we don't have any plans for organizing new tournaments, keeping in mind the safety of the children," said Rahil Kapadia, head of academy business development at SUFC.
The slow revival of the sports academies had also resulted in the elimination of several jobs in the sector. Sait from KIOC stated that a few groundsmen at the academy, hailing from states like Bihar and Jharkhand, have not returned from their home states after the resumption post-second-wave. "We had to let go of three of our coaches because we couldn't afford to pay their salary," Das from ZATA added.
Not only in Bengaluru, but sports academies across India have also faced similar problems. Pratik Puri, the core team member of MS Dhoni Cricket Academy, stated that parents are unable to spend on education itself, so it is difficult to imagine them spending on sports.
Suman Chakrabarty, Football commentator and guest lecturer at the Indian Institute of Social Welfare and Business Management (IISWBM), said that, unlike other developed countries, India didn't have a comprehensive plan for youth development until recently. The Covid pandemic has dealt it another blow. "Since there is barely any money in sports apart from cricket, there are only a few companies in India that invest in sports. Most of the academies are run only by people who are extremely enthusiastic about it," he added, "India needs to invest more at the grassroots to have better results in global competitions."

For the financial year 2021-22 however, the central government reduced the allocation for sports by Rs. 230 crores, bringing the entire budget down to Rs. 2596 crores. India's neighbour China, on the other hand, allocated 6.4 trillion yuan.