Even as lockdown restrictions ease, independent musicians struggle to perform live concerts in restaurants and clubs.
Independent musicians in the city lost their performing opportunities at hotels and restaurants due to the pandemic. Most of them shifted from music to other occupations, to earn their bread.
Sachin Banandur, a drummer with the band Parvaaz in Bengaluru said, "We used to do four to five shows in a month before the pandemic but now, we performed for the first time after 17 months. So it has definitely changed." He found the lockdown restrictions a setback for their performances.
Rahul Seth, guitarist with the Tramlines Project band said that their last gig was on March 21, 2020 and lockdown was imposed the next day. "Most of the musicians are full-time musicians. Their bread and butter is music and there was no source of income. It was a terrible time." Not just musicians but crew members, technicians, promoters, and managers as well faced the wrath of the pandemic, he added.
Independent musicians also faced significant difficulties as they weren't able to find stages to perform since the pandemic closed all of them.
Banandur explained, "Clubs/pubs are the regular places which have gigs. For independent musicians, to have a show at an auditorium is a logistical nightmare without a sponsor. Clubs help us out. They have shows [performances] every other day, and they are meant for us. Back in the days, we used to have college fests and music cultural events as well."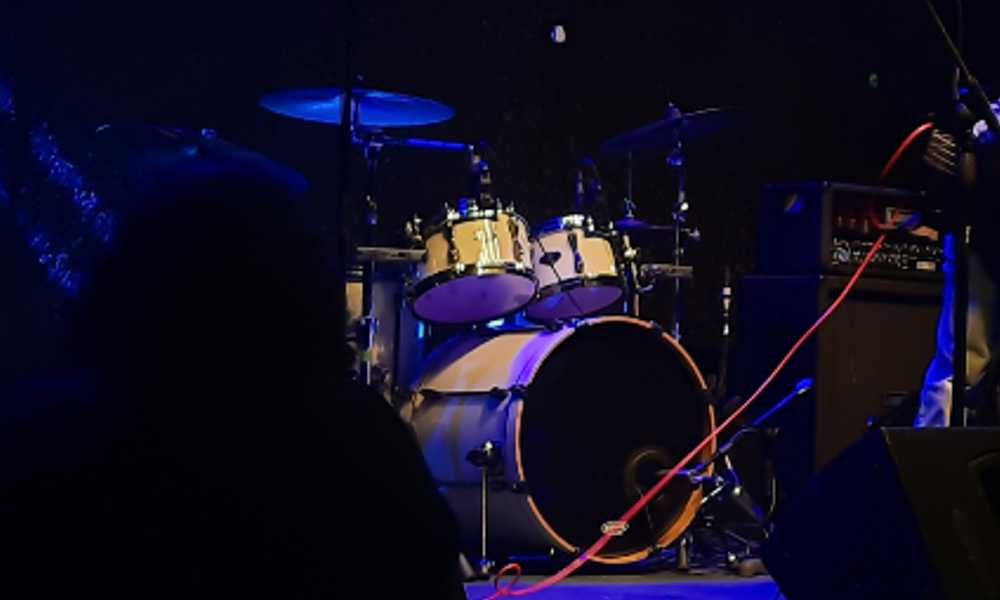 Seth agreed that music festivals and independent music venues are the most welcoming for independent artists.
Sudhir Ashley Williams, director of the William Joseph International Academy of Performing Arts regretted a lack of support by the government. "Unfortunately, the government hasn't come forward and supported us. I know a few countries where the government came in and helped."
Williams also explained the rigidity of Indian musicians causing hindrance to their development. "The junior musicians weren't able to take themselves forward because they did not reinvent themselves. Indians are very good musicians but we do not want to reinvent and adapt to the new."
The opportunity for performance has also reduced since restaurants and pubs reduced the slots for live music concerts.
Shiraj Mukherjee, owner of What's in a Name pub, said, "Before Covid-19, we used to do live music three times a week on Wednesdays, Thursdays and Fridays. Since we opened after the lockdown eased out, the number of people who come frequently to pubs has diminished. This is one of the main reasons that we are doing it only on Friday music nights."
Online Concerts
When work from home and online jobs became the new normal after the pandemic, musicians weren't successful with online concerts either. Banandur said, "I don't really think online performance works for musicians. When you take the whole experience online, it kind of kills that. Also, there is a difficulty to monetise online."
Seth added that hosting shows online is not difficult. "I can simply go live from my Instagram handle but the problem is that people are not ready to pay for an online gig."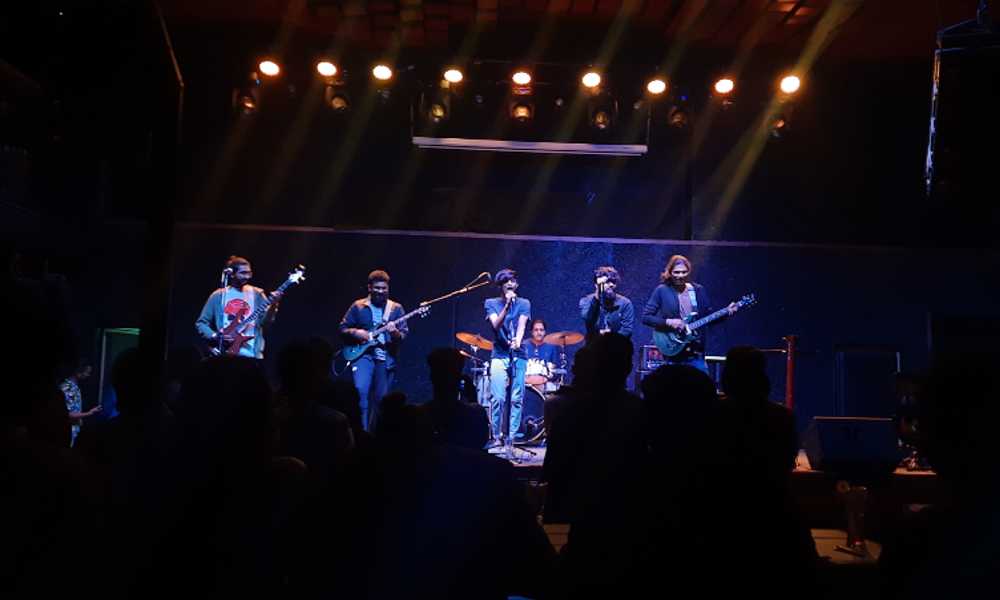 Williams said, "They are unsuccessful in hosting online shows because they put on the computer and perform for people to watch but that's not the case. You have to study the audio, video and have rehearsals. Musicians across the world have done rehearsals at their house with all the technology, for two weeks before concerts."
Krishna, co-founder of the music community On The Streets Of Chennai, who works with more than 500 musicians, explained the future aspects of this profession. "Online has become the 'new normal' and the future will have concerts both online and offline. Each musician connected online and played one by one." Though this is different from live concerts, musicians have to adapt to it.
Change of Profession
Many musicians have also shifted their profession to other fields to help themselves financially. A lot of artists have taken up music- related jobs wherein they work in studios or teach people. But a majority of them have taken a step back and gone back to their old jobs.
Banandur shared his experience, "I used to freelance at the start of my career as a graphic designer but I quit my job after a few years and pursued only music. But now I had to go back. There are a lot of friends who did the same thing." Krishna also said that the musicians have now learnt to have an alternative job along with music to help themselves financially.
The Comeback
The stage for independent musicians is slowly opening up after the ease of restrictions due to the pandemic. Multinational Consultancy firm KPMG's report states that the music industry in the country has seen a 25 percent fall in the year 2021. However, the report projects a growth of 16 percent in 2022.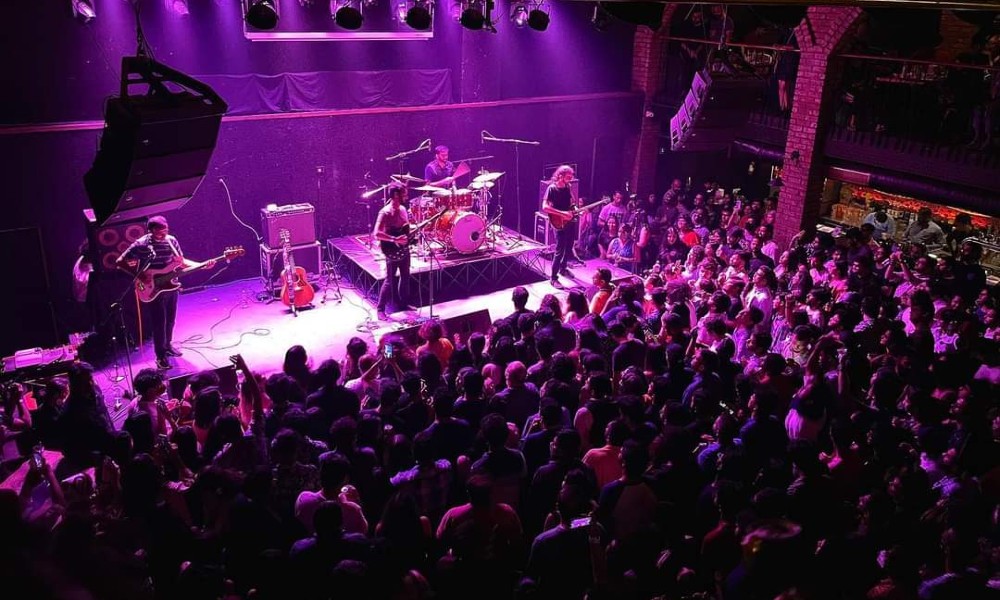 Amidst the victory after the pandemic, the independent musicians have other battles to fight. "It looks like the pandemic is kind of ending but from a musician's perspective I would say it is not easy to get shows as it was earlier," Seth said. "We are pro-bands at the same time we are reaching the lights of bigger bands. However, the big bands are given first preference."
Dharam, General Manager at Fandom said that the number of performers approaching the venue has also reduced considerably after the pandemic. The number of shows was reduced. Some restaurants have shifted from music concerts to DJ events,which is temporary.
Seth said that DJs were something that pulled the audience when live music was not performing. Venue faced losses too and hence they decided to have DJs which is less expensive than live concerts.
There are no proper associations or societies in the state for independent music artists' welfare. William said, "For me, as an artist and a leader, I had to see that my fellow musicians were taken care of and looked after. The musicians need to get together. They need to form societies and they need to air their opinion."