Food truck owners in Bengaluru are facing losses as well as trouble in getting proper licenses.
Bengaluru: Despite the fact that the number of food trucks has decreased significantly, food truck owners continue to have trouble acquiring a license.
The number of food trucks in Bengaluru fell from 48 to five after the lockdown, said Varun Michael Sequeira, president of the Bengaluru Food Truck Association. He said that they have been trying to get a separate license for their food trucks but are facing trouble from the local police. A majority of food truck owners have closed their businesses. Varun also closed his food truck and ventured into the restaurant business at the third stage, 4th block, Basaveshwar Nagar.
Prior to the pandemic, Crepe Nation's Navin Ubdaih said that his truck used to go to events three to four times a week and that his truck moved a lot. Following the pandemic, his business has suffered greatly. They haven't had many events in the last two months. He said that food trucks do not have a proper licence. They've been trying to get a licence for the past five years and haven't been successful.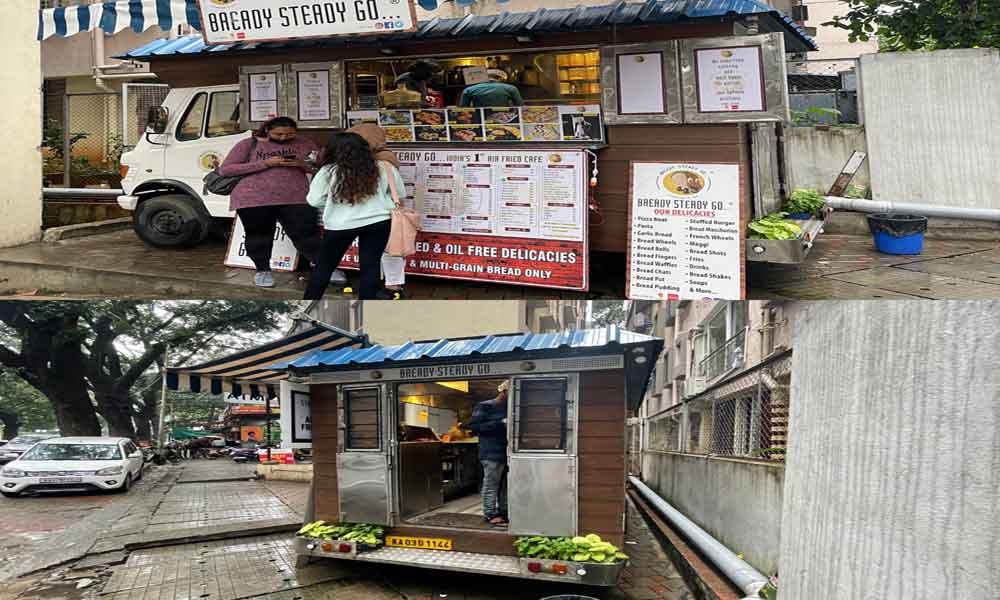 Suman Raju, the owner of Ruchi food truck, said, "My food truck sticks to one single location in Banashankari Stage Two. After the first wave of the pandemic, the situation was very bad for us, but things got better after the second wave. Now, the truck approximately earns Rs 50,000 to Rs 6,0000, he added. "We also make home deliveries on our own now because food delivery partners charge 25–30 percent of earnings, which is a significant amount for small businesses like ours."
He added that because food trucks have been having legal troubles with the police over permits, they have been trying for a long time to secure a separate license. They just have a BBMP hawkers' license. There is no proper procedure to apply for a license for the food truck.
B. Shivaswamy, Joint Commissioner, West Division, Welfare, BBMP, said that there is a specific provision for the community of street food vendors. "We are conducting polls to find certain places where street food vendors can park their trucks. We will be able to issue a license only if the survey is completed," he said. Food trucks will be handed an ID card once they acquire their license, and the police won't be able to disturb them. However, due to COVID, there has been no survey in the last two years, and the department has no idea of when the survey will be completed, he added.
Rohit, from Bready Stable Go, said that his business is going pretty well after the pandemic. Most of his customers are walk-in customers, so the high charges from food delivery partners don't affect his business much. "Even though we pay rent for the place near Komarla Nivas, Vishweshwarapura where we park, we still face some problems with the police," he added.
Srinivas, a resident from Electronic City said, "There are no food trucks in my area. I used to go to food trucks quite often as I think the food trucks are affordable and the quality is good. Also, as it is an open kitchen. I can see how they are cooking and whether they are being hygienic or not."
Abhijeet SK Rai, an advocate said, "Food trucks should be given guidelines and issued circulars. They should set out specific spaces for the food trucks to park. Owners of food trucks who have customers come in to dine should have an eating-house license. Food truck owners must file a representation with the government (BBMP) as well as the head law commission, stating their identity as well as the name of their food truck. They can launch public interest litigation (PIL) if the government does not make progress."