Karnataka has seen a 60 percent increase in organ donations post the pandemic.
Karnataka is witnessing an increase in the number of organ donations. Yet the numbers aren't enough to cater to the patients waiting for transplants.
Lijamol Joseph, Chief Transplant Coordinator of the State said, "Around 5045 patients are in the waiting list in the entire state. The pandemic has influenced this number as retrieving organs from patients became risky and difficult."
According to data by Jeevasarthakathe, Health and Family Welfare Department Government of Karnataka, between 2005 and 2020, 2019 was the first year that recorded the highest number of donations of both organs and tissues, at 105 and 511, respectively. Corneas, skin, heart valves and other such organs come under tissues.
During the pandemic, there was a 67 per cent decline in the number of organ donations. In 2020, only 35 organ donations were recorded. This year, 56 organs have been donated till October, an increase of 60 per cent.
Shabnam (name changed), a patient who was on dialysis for the last one and a half years received a kidney from a donor after a long wait. Now, after her successful transplant she is recovering and getting back to her usual life.
Joseph added, that "donations reduced after the breakout of the Corona virus. Hospitals started accommodating Covid-19 patients and the fear of contracting the virus was high among the recipients seeking transplants."
Vijay Mehta, Operations Head of the Ranka Jain Foundation Bangalore said, "There has been a decline in the number of organ donations due to the pandemic compared to the pre-Covid era. But as the restrictions are lifted, there is an uptick in the number of donations." said
He mentioned that the number of skin donations has been constantly poor. Over the last three years only 108 skin donations were recorded in the state whereas the demand is five times the number of donations on daily basis. The main reasons are the lack of awareness and myths surrounding it that it will disfigure the body.
The state only has one skin bank at Victoria Hospital. Between January 2017 and October 2021, only 24 donations were registered. The state recorded no donations of hands since 2005, an equally important organ.
The state has recorded the highest donations for kidneys and corneas at 77 and 66, respectively, in 2021.
Tissue donations can be harvested from any cadaver. However, organs such as kidneys, heart, lungs and liver can only be harvested from brain-dead donors within six hours of death.
Joseph said, "tissue donations can be stored for over a span of five years and anyone can donate their tissues after their death whereas in the case of other organs the patient needs to be certified as brain dead."
"My husband had pledged for organ donation and we lost him to an accident. We donated his eyes and we hope that someone is able to see through them today," said Mrs. Neeta Sharma, homemaker.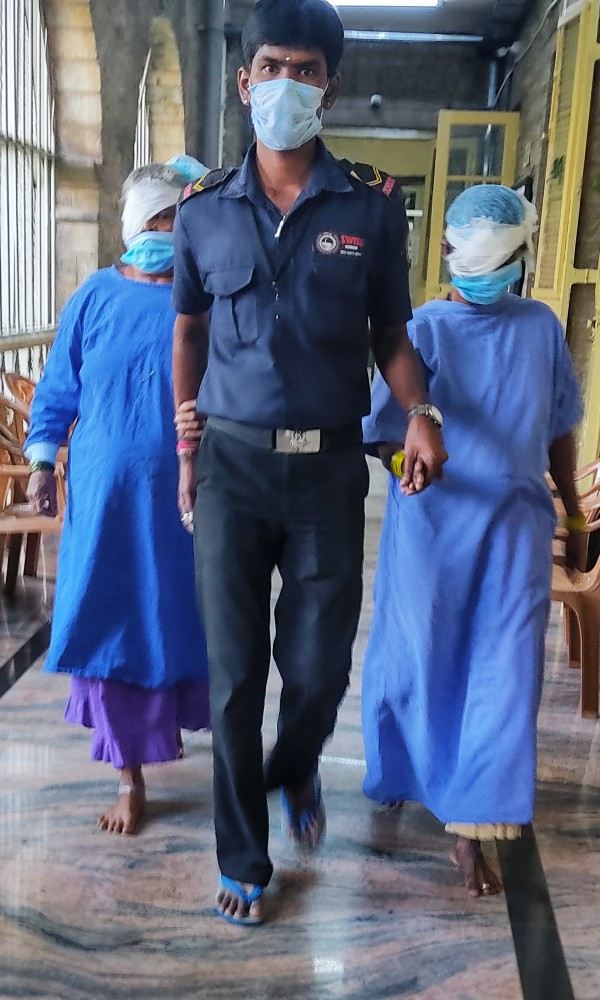 "After superstar Puneeth Rajkumar's untimely death, awareness about eye donation has increased and as compared to older people, a lot of youngsters have come forward and pledged. In a village in Dharwad, everyone has pledged donations as they all are Puneeth's huge fans," said Dr. Sujata Rathore, Director Minto Ophthalmic Hospital.
She explained that donations during Covid-19 had declined because the retrieval of cornea from a donor after their death came with the risk of contracting the virus if the deceased had had conjunctivitis.