As the city crawls out of the pandemic, patients prefer in-person consultations due to added comfort level and trust.
Public and private hospitals see a fall in daily telemedicine and online consultations since the lockdown eased in the city.
Rashi Taneja, Chief Medical Officer (CMO), at a wellness centre, under Central Government Health Scheme (CGHS), Koramangala said, "During lockdown we had a greater number of telemedicine patients, like around 250 a day in the Out Patient Department (OPD) but right now there are only 50 patients a day through telemedicine, and those are mostly chronic patients coming for routine checkups."
Another Medical Officer Ms. Anju, at the CGHS wellness center, Banashankari, said that last week they had no new consultations at all except the usual chronic patients.
However, a press release from the Ministry of Health and Family Welfare (MoHFW) showed that 24, 15, 774 telemedicine consultations were held in Karnataka's as of September 2021.
eSanjeevani initative – data for top 15 states.
Harish, policy research associate, Office of Ministry of Health and Family Welfare and Medical Education said that people were opting out of telemedicine services because doctors were accessible and available for personal consultations. Patients would prefer in-person checkups due to the comfort levels and trust.
Sarvesh Bijargi, Operations Head, OVUM Hospital said, "During the first lockdown we had the highest number of online consultations. Even during the second one, patients preferred online consultations. But since the lockdown eased, there have been zero online consultations." OVUM Hospital's data shows 410 online consultations till date for 2021, while it was 640 in 2020.
Some other private hospitals have also seen an 80 percent drop in online consultations from what it was during the lockdown. Dr. Lahari V, Assistant Business Head at cloudnine, HRBR said that they are still promoting at least one hour of video consultations for all patients but only 10 to12 patients turn up for these consultations.
Harish also added that telemedicine has many challenges such as legal issues related to data protection of the patients and poor infrastructure. Most services are app-based or at least require broadband connectivity, which might not be accessible. Till then telemedicine can't be fully implemented, he said.
"During the peak of Covid-19, with the help of social media, use of telemedicine services shot up, and government hospitals such as AIIMS dedicated a separate line for telemedicine. But now people are again moving towards non telemedicine services,"said Dr. Avinash Gupta, a telemedicine expert.
Sonika Rawat, said that she had switched to online medical services during the pandemic but has now restarted visiting her doctor since she feels more comfortable with offline mode of treatment.
A study by Practo analyzed telemedicine trends in 2019 and 2020, and found that the rise in telemedicine services was due to Covid-19 and social distancing.
However, all departments cannot use telemedicine. Neurology consultation can't be fully taken up in telemedicine because of the examination procedure which involves physical checkups of the limb movements. An intern at NIMHANS explained, "as much as people would like to believe in the potential of online consultations, the true reality is that medical field is such that human can't be replaced."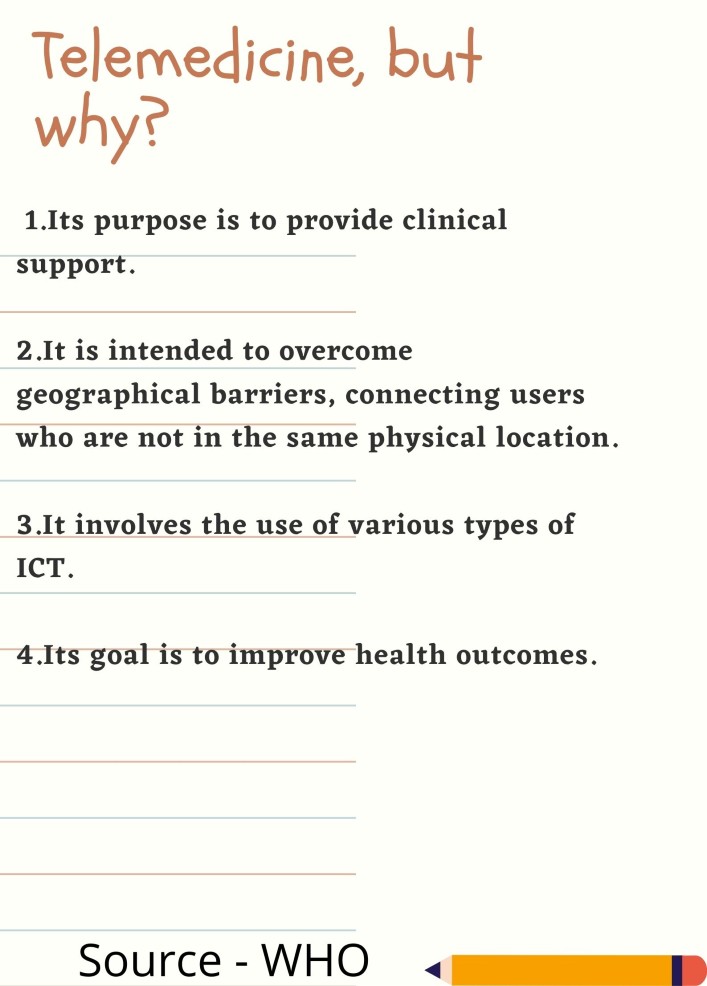 Telemedicine means "healing at a distance" which encompasses telecommunication and information technology for the delivery of healthcare treatments.
The World Health Organization (WHO) defines it as "the delivery of health care services, where distance is a critical factor, by all health care professionals using information and communication technologies for the exchange of valid information for diagnosis, treatment and prevention of disease and injuries, research and evaluation, and for the continuing education of health care providers, all in the interests of advancing the health of individuals and their communities."
Video consultation is consultation held over video/online. The National Health Service (NHS) describes online consultations where people are required to fill in an online form or speak to someone online about a health issue.