While the pandemic saw an increase in sales, offline stores are few.
Bangalore has the second highest sales of sex toys in India after Mumbai, according to a study by thatspersonal.com. Despite the rise in sales during the lockdown, sellers said there are still few offline stores in the city.
Nitin Kumar, sales manager of Adultsvibe, a Bangalore-based sex toys online store said, "There was an increase in almost 35 percent of our online sales during lockdown. And a lot of rush and demand has been coming since then." They have an offline store on Commercial Street which was opened after lockdown and has received a lot of traffic, he said. "We didn't have any trouble in opening our store in Bangalore, it's just that we have to take precautions, not advertise much and take care that there shouldn't be too much rush at the store," he added.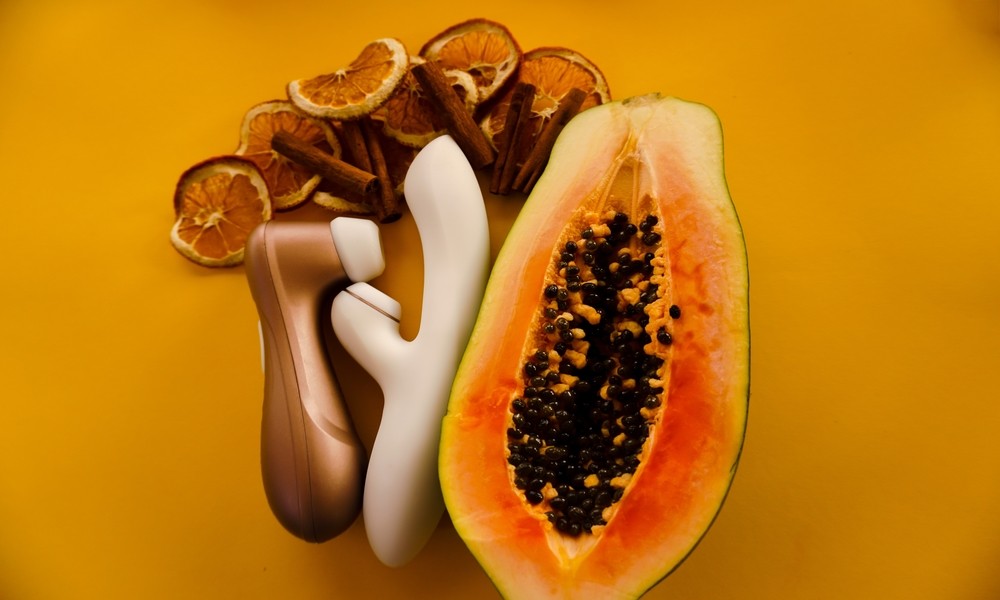 However, customers choose to shop online as they are not aware about the offline stores. "I usually shop on online sites like on Amazon or Lovetreats but I had no idea there are any offline stores in the city. I would love to shop at stores as it will be easier to choose and check the quality of the products," said Tanvi, 26 a software engineer in the city. She added, "Most of my colleagues or friends don't even know that sex toys are sold in India. So, awareness regarding the idea of using sex toys is really important."
Dr. Nachiketha Chebbi, Sex Therapist and Psychotherapist at Medisex Foundation, explained that a lot of couples trying to conceive stumble into sexual problems, as the stigma prevents them from exploring themselves sexually.
He said, "This is where sex toys serve a bigger purpose. It gives a great opportunity to people to explore their body sensually and connect with themselves through pleasure."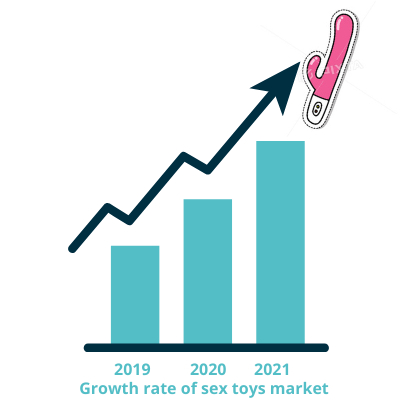 According to a study, India's sex toys market was valued at USD 91.34 Million in Financial Year (FY) 2020 and is expected to grow at the rate of 15.8 percent until FY2026. Anticipated growth in the market can be attributed to innumerable health benefits of inculcating sex toys for self-pleasure or in a relationship.
Teentoy.in, a leading sex toys venture in Bangalore experienced their highest sales during lockdown, said Renu, Senior salesman. He said, "We want to open an offline store in the city as we have the highest number of customers in Bangalore as compared to other cities."
Studies show that availability of sex toys, targeted towards LGBTQ population, is fueling the growth of this market in India. Consumers are gradually getting comfortable with experimenting with sexual wellness products and erotica accessories, which is acting as a major booster for sex toys market growth. Additionally, emergence of e-commerce sites, particularly selling sex toys and accessories is one of the key factors behind this growth.
Nikita (name changed), 22 who is a part of the LGBTQ community said, "Sex toys really help to spice things up in a relationship and these talks aren't that stigmatized in our community anymore." She added, "I had no idea that Bangalore had any sex toy shops as I shop online most of the time."
Dr. Chebbi hopes that sex toys will soon hit the offline market. He said, "Whenever society has pushed itself beyond stigma, people's quality of life has improved. Education about sex toys will promote healthy sexual connection amongst people."