Measures like composting and donation have been adopted by restaurants to tackle food waste.
Food wastage in restaurants in the city is handled better due to rising awareness of effective food waste management. Donation and recycling is being practiced.
Madhukar M Shetty, secretary, Karnataka Pradesh Hotel and Restaurant Association (KPHRA) said restaurants either donate the leftovers to the poor or NGOs rather than throwing it in the dustbin. Moreover, the food waste that can't be donated is recycled into compost and reused as fertilizers in the gardens, he added.
New Krishna Bhavan, a south-Indian restaurant in Bangalore recycles most of its waste. A spokesperson said that they generate 150-200 kg of daily waste. They follow zero waste management in their hotel as they reuse and recycle most of the waste generated by the hotel. This includes composting of food waste too.
Food waste is one of the highest produced wastes in Bangalore. Restaurants produce a lot of food waste every day, Shetty said. It also releases methane which is one of the powerful greenhouse gases contributing to global warming compared to CO2.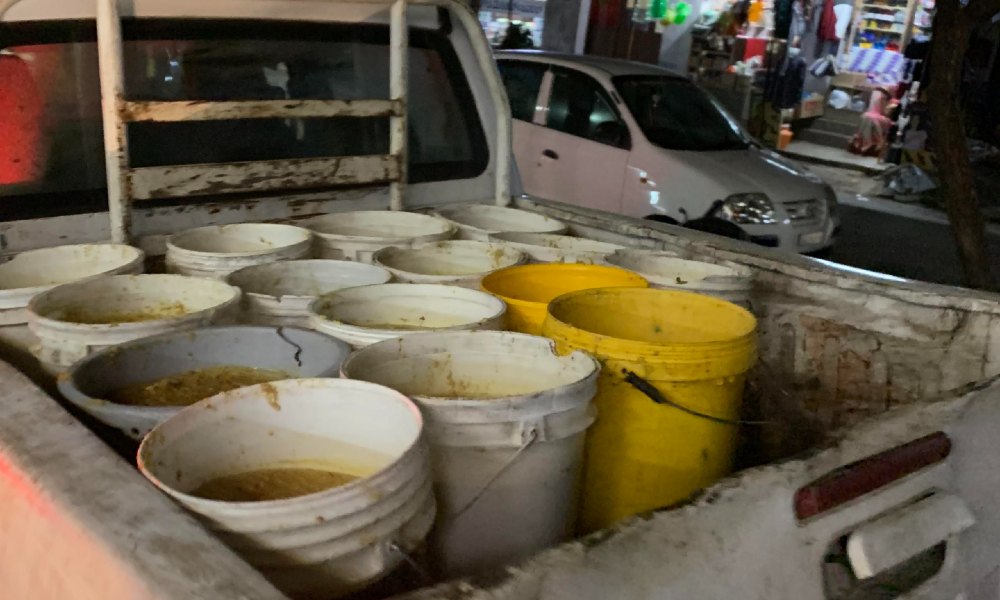 "Food waste itself is not a problem and it doesn't have bad consequences on environment, it is food waste that is not getting segregated and getting mixed with e-waste and plastic waste causing more effect on animals that consume it and also the environment [sic]," said Eco-watch spokesperson Ullas Kumar.
Beula Anthony from Hasirudala, a waste management service, said that they compost food waste. The main problem for many organizations is that dry waste gets mixed with wet waste which makes it difficult to compost. Some of them have their own setup to compost food waste too, she further said.
Hotels contact some ashrams to donate food that hasn't gone bad, she added. However, food thrown on street as waste can go bad and give an unpleasant smell. BBMP collects this waste along with other waste, she added.
JW Marriott hotel spokesperson said that they compost their food waste. Moreover, they don't generate much dry waste as they use ceramic and metal utensils for their kitchenware.
Upahara Dharshini spokesperson said, "We don't generate food waste as we calculate as per daily requirement before preparing food."