Lack of awareness, inconsistent payments and land disputes have failed to make the scheme useful.
The allotted amount under the PM Kisan Yojana—Rs. 6000—has not been sufficient to meet the needs of small farmers.
K. Renuka, 38, said through her registered farm under PM Kisan Yojna she has received five installments of Rs. 2000 in her bank account since 2019. She used this money for buying medicines for her 12 cows, on electricity, water and paying workers. After this there is no money left to buy things like fertilizers, additional food for cows and Pradnam seeds that costs Rs. 26,000 overall. ,. Also, she wasn't able to save money that she received by selling grass which is now used to feed the cows.
Renuka used to do flower farming before Covid. She has now switched to dairy farming due to loss in flower business. She sellsmilk in K. Gollahalli Hallu Utpadakara Sanga. The selling price of milk depends on how much fat it contains, if fat is 4.5 percent then it will sell at Rs. 22 to Rs. 23 and if it is below 3, we will only get Rs. 20, she added.
According to the PM Kisan Samman Nidhi website, the main aim of the Yojna was to supplement the financial needs of small and marginal farmers (SMFs) with anticipated farm income at the end of each crop cycle. U the scheme an income support of Rs. 6,000/- per year in three equal installments will be provided to all land holding farmer families.
The PM Kisan Yojna installments are credited in the eligible farmer's accounts thrice a financial year, April to July (Period 1), August to November (Period 2), and December to March (Period 3). In Karnataka the total number of beneficiaries in the financial year 2021-2022 under the Yojna were 5,73,225.
Another farmer Vijayamma, 50, who also registered her land in 2019, said that she has received the money in two installments only since 2019 — one in between April and July and other one before that her husband Venkatesh, 55, is the owner of a dairy farm.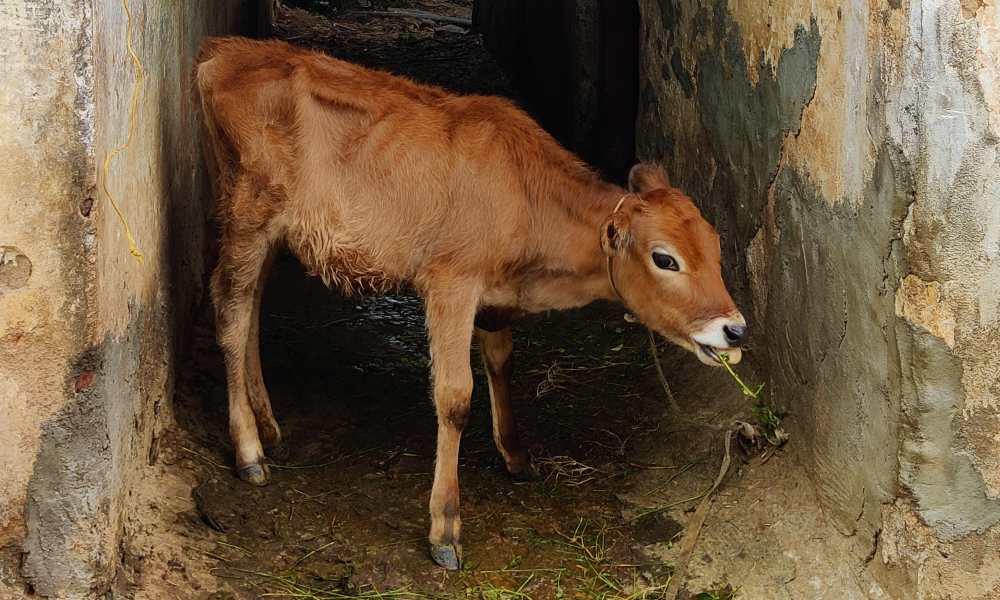 He said that the money received under the yojana was used up in buying pesticides, seeds and growing grass for the cows – costing an overall Rs 15000. Things like medicines, fertilizers, electricity and worker salaries cost another Rs. 13000. They had no money left for their immediate needs.
Farmer Hanumappa D. N., 62, said that he has registered the land under the scheme two years back and has received six installments till now. He used the money in buying fertilizers, pesticides, manures. It is not sufficient for paying workers he added.
Rani Lakshmi Bai Central Agricultural University's, Vice-chancellor and Professor, Arvind Kumar said, "It's a unique and well thought of innovative scheme for the benefits of the farmers in India." More benefits should be given to poor farmers having less than one hectare of land holding. Government can do appropriate checks to avoid transfer of money to wrong accounts and productivity linked incentives to help the farmers, he added.
Some people did not know about the scheme in Devagere village and some were not able to avail the scheme because of land dispute.
Lingaya, 75, said that he was not able to register his land under the Yojna because of disputes in his family over land. He distributed his three and a half acre of land between his sons Manja, Madhu and Ravi last month. Now each has one acre of land and Ravi being his youngest son, he has half more. Lingaya is not an owner anymore and nobody in his family can avail the benefits of the Yojna, because only land owners can register themselves under the scheme.
Nalendra D M, 41, said that he did not know about the scheme. He works in his brother's farm and owns one acre of land. He also said due to higher transportation cost, he sells vegetables in Kumbalagodu but not in Bengaluru city.
Yatish Kumar, village accountant in Kumbalagodu gram panchayat said that it was the responsibility of Agriculture Department to brought awareness in people about PM Kisan Yojna. He also said that it was the duty of the Revenue Department to look after all the registrations and payment status under the yojna. "Being village accountant, my job is to inform farmers who did not know," he said. But in some cases, farmers did not apply because they did not have an Aadhar Card or passbook and therefore were deprived of benefits, he added.
Dr. Om Prakash, Agriculture Scientist at Indian Agricultural Research Institute (ICAR) said that the scheme is beneficial for farmers, as they can utilize money in different ways like buying seeds, pesticides, fertilizers, manure, agriculture machineries and also the way they want to use money.