More players have joined the eSports segment; yet small eSports lounges face financial problems.
The revenue of eSports industry in India has gone up as has the number of players involved.
The EY – FICCI report 'Playing by New Rules' shows a 14 percent increase in revenue and a 90 percent increase in the number of players. It also shows that viewership of eSports doubled to 17 million views in 2020 as it became available across 14 broadcasting platforms as compared to six in 2019.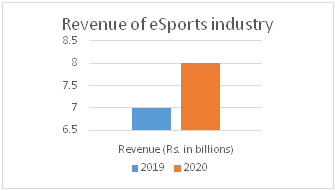 Sameer Choubey, a national eSports player and owner of the team 'Team_Ind', who plays with the game name 'Ind_Kratos' said, "The fact that more players started live streaming their games online, also resulted in such an increase of viewership. Since there were no schools and colleges during initial period of lockdown, the viewership increased and hence the revenue of players also increased." He added, "earlier we used to play for seven to eight hours a day, but after the pandemic, our playing hours increased to 12 hours a day, sometimes with no breaks during entire week."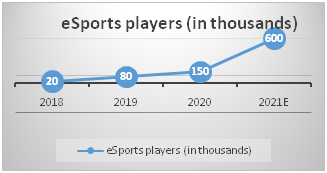 The report indicates that more young adults and teenagers have tried to enter the eSports segment either for entertainment or to take it up as a profession.
The Player Unknown's Battlegrounds (PUBG) ban
The growing industry has its own battles, too. The government of India banned PUBG in September 2020, creating instability in the industry since it was the most popular eSports game in India. Choubey said, "The ban stopped revenue generation for the players. We had nothing to do except wait for the game to come back. PUBG was the key for growth of industry, but things got better after the game came back."
Gaurav Gupta, owner of an eSports lounge 'X-Axis' in Bengaluru said. "The PUBG ban along with the pandemic affected the players very heavily. Many teams got dissolved and salaries of players reduced from Rs. 1 lakh to almost nil."
eSports in Bengaluru
Dinesh, manager at League of Extraordinary Games (LXG) India said, the fact that government reduced maximum players allowed in a gaming lounge to 15 to maintain social distancing norms also had an adverse impact on such eSports lounges financially. Gupta said that the pandemic affected local lounges quite badly. "Most [gaming] cafes got closed. A few older and established lounges, including mine had to shift to smaller places," he said.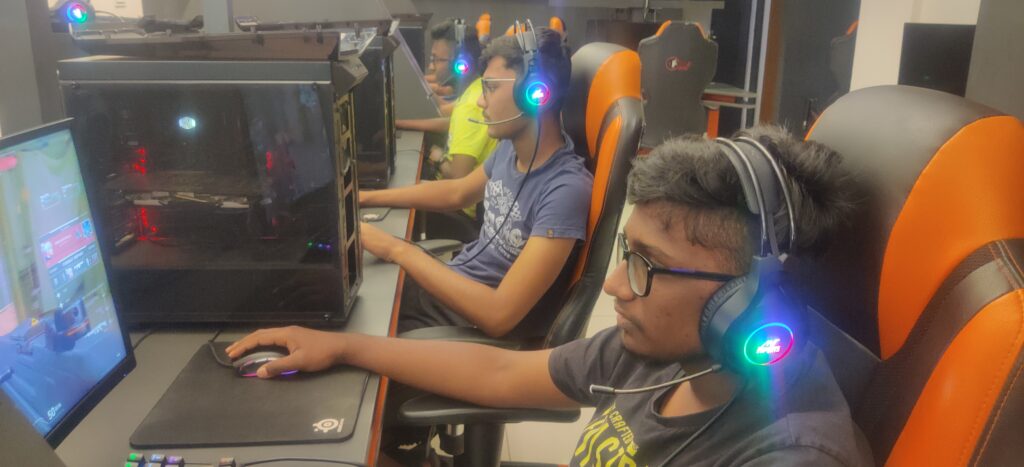 Though several national tournaments have been organized in the city, Bangalore still remains a place for casual gamers. The players at X-Axis said that they visit gaming lounges to play for leisure or to accompany their friends, but they do not take up the sport professionally. Gupta said, "If you want to see true eSports tournaments, you should visit Delhi, Mumbai or other tier-II cities like Lucknow, Indore, etc. Bangalore is for casual gamers."
An EY research report 'Ready. Set. Game ON!' on the eSports industry projects that the eSports industry can surpass the biggest sports franchise in India in terms of prize money offered by 2025. Lokesh Suji, Director of Esports Federation of India told EY, "eSports is the only sport which has the potential to surpass cricket's popularity in India."