WHO in its guidelines to eradicate AIDS by 2030 had recommended PrEP as a preventive medicine but India remains amongst those who didn't adopt it.
Pre-exposure prophylaxis (PrEP), a medicine that prevents Human Immunodeficiency Virus (HIV) infection remains inaccessible to Indians who are susceptible to it. WHO says PrEP can reduce the risk of infection by over 90 percent but the lack of a PrEP policy in India makes people more vulnerable to the disease.
Dicky Baruah, an LGBTQIA+ activist said, "There are no government policies regarding PrEP and it is mainly available with private doctors. It can cost anywhere between Rs. 3000 – Rs. 4000 for one month's prescription which is expensive, especially for the poor high-risk groups."
Dr. Jayraju D, Deputy Director (Sexually Transmitted Infections) at Karnataka State AIDS Prevention Society (KSAPS) said, "PrEP is not being used in India for sex workers or other high-risk groups."
In India, if a person is suspected to or expected to get exposed to the HIV they can visit the anti-retroviral therapy (ART) center where they will be provided with post-exposure prophylaxis (PEP) and ART therapy, he said.
Dr. Uma Devi G.S., Medical Officer at the ART center at St. John's Medical College Hospital said that, "We do not prescribe PrEP here, if somebody wants it, we send them to some other place."
She said that this drug was not popularly used in the country. Uma added that prescribing PrEP has many complications as it also requires mental assessment and counseling of the individual. People might get a prescription and keep taking it for a life time without knowing the side effects. According to Centers for Disease Control and Prevention (CDC), PrEP is safe but some people experience diarrhea, nausea, headache, fatigue and stomach pain. These side effects usually go away over time.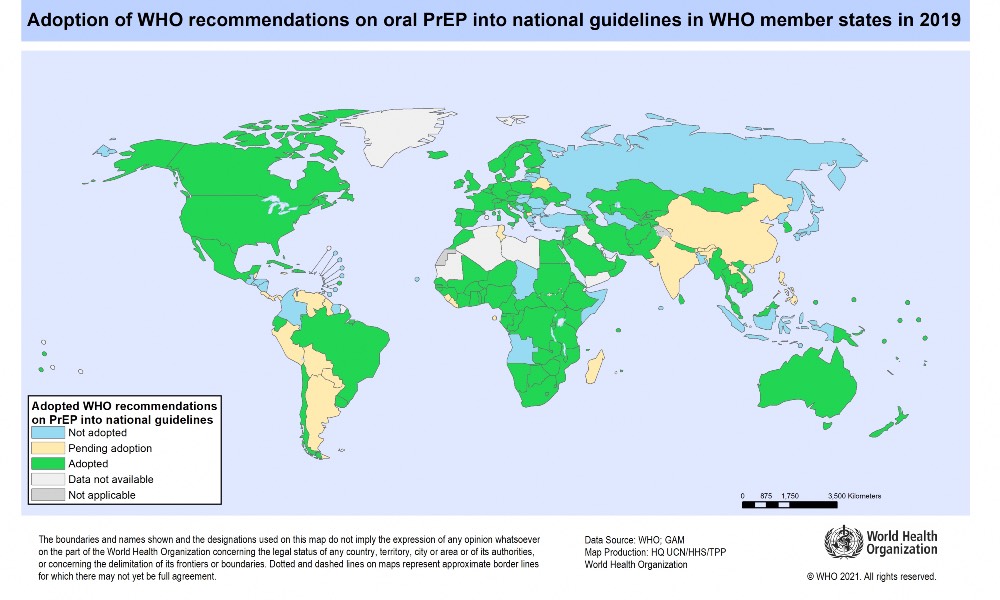 Dr. Ashoojit Kaur at Patient Centred Medical Home (PCMH), Restore Health Said that, "In Indian society sex is not promoted, rather it is considered a taboo, but sex is a necessity — it is a need of the body. These days, people are involved in various kinds of sexual activities and there should not be any judgments around it. We believe in providing a safe space for any community without discrimination. PrEP is not available at government centres but we do administer PrEP and PEP and advise safe sex."
"The International AIDS Society (IAS) says if taken according to prescription PrEP can reduce the chance of infection by 90 percent. And National AIDS Research Institute is running a programme with sex workers, if that works PrEP might be available to them at low prices, " added Dicky.
Dr. Vinayak Prakash said that, "PrEP is an antiviral medication that we give in case a person is susceptible to HIV exposure. It is safe to use but definitely needs to be seen and monitored by a doctor as there are some side effects attached to it as well."
"Most of the high-risk groups are definitely far away from its access, moreover they are not aware of it," he added.
PrEP is a form of tablet which contains two drugs —tenofovir and emtricitabine. He said that any doctor with registration and a letter-pad can prescribe the medication. Taking PrEP before being exposed to HIV means there is enough drug inside a person to block HIV if it gets inside the body.
Dr. Asoojit Kaur added, PrEP is a medication taken before sexual exposure or when a person is planning to have sex and you are unsure if your partner is positive. It is suited for those who have sex with multiple partners. Discordance couples in which one partner is positive and one is not can also take PrEP. It is usually those couples who are trying to get pregnant and the wife is HIV negative that take this drug.
PrEP is not needed if the HIV positive person is U=U (Undetectable=Untransmittable). It means that people with HIV who achieve and maintain an undetectable viral load cannot sexually transmit the virus to others.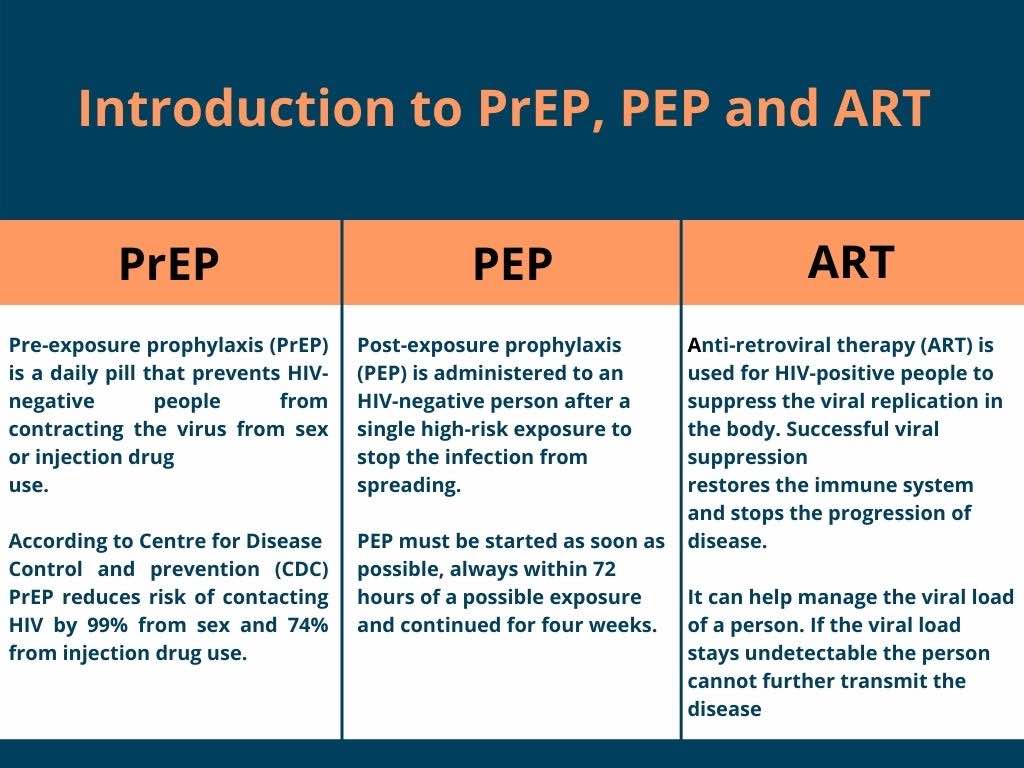 According to WHO in 2020 alone 6,80,000 people died from HIV-related causes and 15 lakh people acquired HIV worldwide. In India, the data from United Nations Programme on HIV and AIDS (UNAIDS) shows that 21 lakh people live with AIDS in India and 69,000 people died due to AIDS in 2017.
Raju Mathew of Accept, a non-governmental organization (NGO) working with AIDS/HIV patients said, "If a drug like this is available, the government must be asked, why is it not being used in India at a wider scale, like the COVID vaccine?"
The answer, according to Dicky lies in the attitude of the society. "If HIV was not a taboo and there was no stigma attached to it people would have not been scared to come forward, get tested and undergo treatment," he said.