Hospitals in Bangalore are surrounded by high decibel levels of noise, hampering the recovery of patients and efficiency of the staff.
Patients are suffering as decibel levels outside several hospitals in the city are much higher than the prescribed limits.
The patients admitted in Brookefield Hospital near Whitefield said, they were unable to get a good nights' rest, which was delaying their recovery. According to the KSPCB's monitoring system, the decibel level in Whitefield was approximately 65 dB.
According to the Karnataka State Pollution Control Board (KSPCB) regulations, an area of 100 meters around a hospital is designated as a silent zone. The noise level should be less than 50 dB in the day (6:00 a.m. to 10 p.m.) and 40 dB in the night (10 p.m. to 6 a.m.).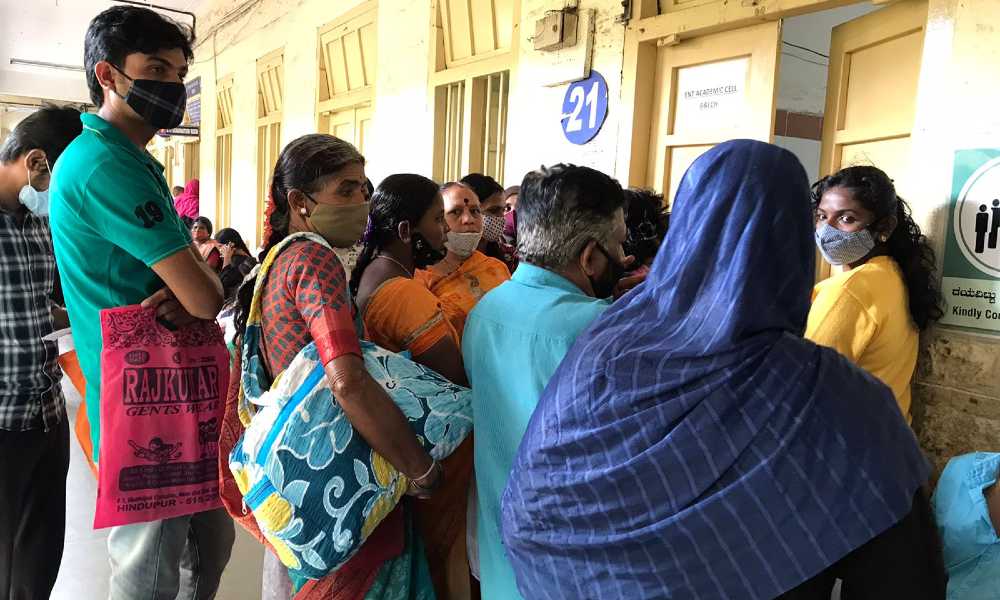 The noise level is a problem for doctors too. The doctors in the paediatric ward of Bowring and Lady Curzon Hospital, Shivajinagar said, as their hospital was near a bus-stop, it was constantly noisy. The nearest noise monitoring system in Church Street picked up 67 dB.
The KSPCB has set up noise monitoring systems in 10 different spots across the city. These systems pick up the live decibel levels in their areas, and the KSPCB measures the monthly log of noise levels across the city. While some hospitals like National Institute of Mental Health and Neuro Sciences (NIMHANS) are in a designated silent zone, the hospitals in residential, commercial and industrial areas – especially roadside hospitals – are vulnerable to noise.
Noise pollution has serious health repercussions. According to research, it can have several health-effects like loss of hearing, increase in vulnerability to cardio-vascular issues, rise in blood pressure levels, sleeping disorders, etc.
In recovering patients, noise pollution can adversely impact their rate of recovery. Dr. Ravindra Babu, an ENT specialist said, "While deafness can be caused by prolonged exposure to heavy music and industrial noise, traffic noise affects general health and productivity. In case of hospital patients, such noise disrupts sleeping patterns and causes stress."
Jayprakash, an official at the Noise Pollution Department of the KSPCB said "Traffic is more a source of noise pollution than industries. We can impose fines and citizens have the option of complaining to the police, but what will truly help is public awareness – especially actions like not excessively honking and switching off engines at traffic signals."