The number of Pollution Under Control Certificates (PUCC) tests conducted by the Regional Transport Office (RTO) has fallen in the last three years.
The percent of vehicles checked and booked for PUCC decreased by about 11 percent in the last three years.
Data from an official of the RTO showed that, in 2018-19, 17,38,886 tests were done out of which 48,615 cases were booked. In 2019-20, 17,67,623 tests were done out of which 43,850 were booked.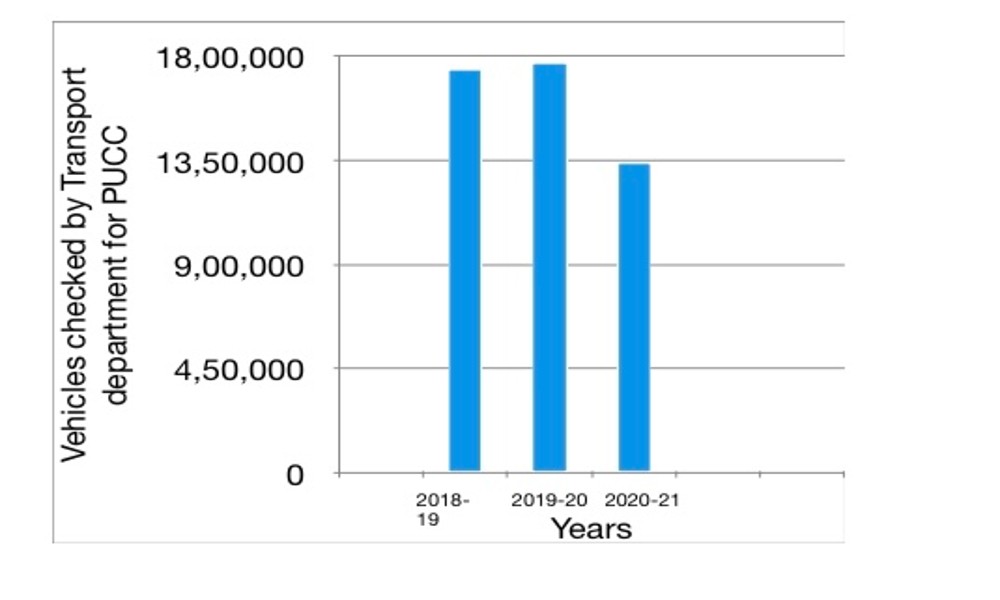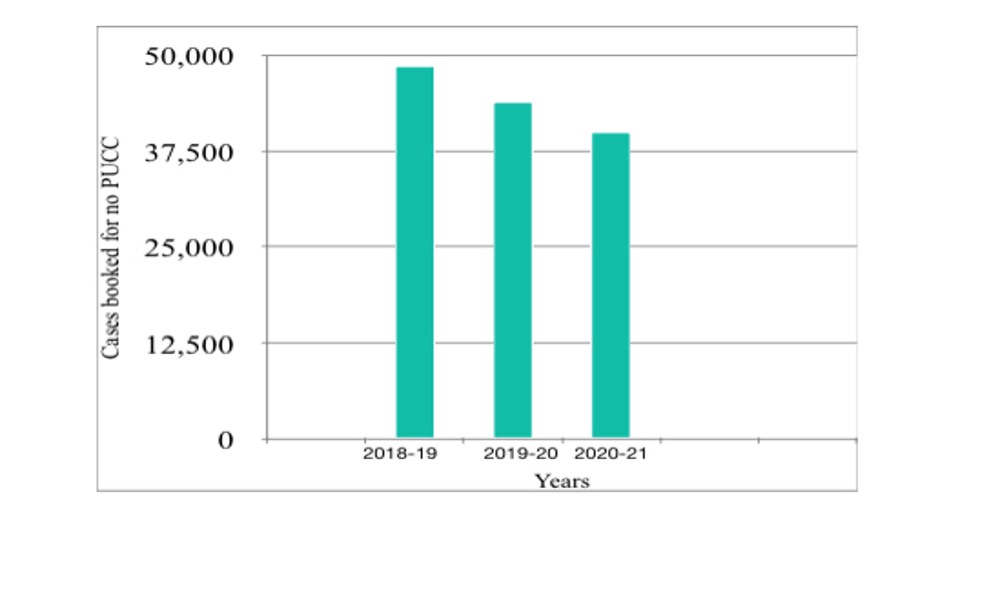 The number dipped in 2020-21 when 39,878 vehicles were booked out of 13,38,945 vehicles checked for PUCC The RTO said that it collected Rs. 3.31crore as fines for 2018-19. However, at Rs. 1000 per case, the fine for 48,615 cases ought to amount to Rs. 4.86 crore. The RTO collected Rs.4.76 crore and Rs. 33 lakh for 2019-20 and 2020-21. PUCC checks are important to keep pollution levels under control across the globe. In India, all vehicles should go through emission tests as per norms prescribed by the government. The driver must carry the PUCC along with the driving license. The cost of the PUC certificate is between Rs. 60 and Rs. 125 depending upon the type of fuel and vehicle.
New vehicles have a PUCC validity for one year and old vehicles for six months after which the validity must be renewed. If it is not renewed, the authority will fine the defaulter. Hyperlink Under section 190(2) of the Motor Vehicle (MV) Act, 1988, the fine is Rs. 1,000 for first-time violators and Rs. 2,000 fine for subsequent violators.
Praveen Kumar, First Division Assistant (FDA) from the Assistant Commissioner of transport (Environment and e-Governance) office said, "During 2020-21, fewer PUCC checks were done because of the COVID-19 pandemic. Normally the police does not check two-wheelers if they have proper documentation."
"I have not had a PUCC since April. But when the police stop my two-wheeler or four-wheeler vehicle on the road, they do not ask me for the certificate. This is probably because I have all the other documentation," said Srinivas Rao, a daily commuter from Electronic City.
Prof. Dr. Ashish Verma, Associate Professor, Transportation Systems Engineering (TSE) Convenor, Indian Institute of Science (IISc) said, "For PUCC it is also the responsibility of people to check tailpipe emissions. You need a clear scientific mitigation plan which checks the different kinds of pollution you are getting. Bangalore doesn't have such a plan, till we know the different causes of pollution we can't figure it out away." He added that regular checks by transport department can expose this problem.
Chandrashekhar, an employee at a private emission testing booth said, "Every month, 300-500 vehicles in small towns get their PUCC and in cities, around 1000 vehicles get their PUCC." He further said if the PUC level is high then he asks his clients to go back and get their vehicles checked.