The National Commission for Protection of Child report (NCPCR) says 60 percent of imprisoned mothers rarely met their children and 13 percent never met them at all.
Children staying apart from their imprisoned parent may develop social aggression. Separation of mothers may lead to a change in the social pattern and juvenile delinquency say experts.
Children stay with women prisoners until the age of six and after that they are sent to care homes under the NCPCR.
The Prison Manual report 2016 said, "Children kept under protective custody in a home of the department of social welfare shall be allowed to meet their mothers at least once in a week." Bu NCPCR report in 2021 stated that 60 percent of the mothers rarely meet their children and 13 percent mothers have never met their children at all.
Abhi, (name changed) 8, whose single mother is imprisoned said that she has never seen her after she went to the prison. Jaya (name changed), 7, whose mother left her when she was three said she has not met her mother since last year.
Psychiatrist Dr. Valli Kiran said, "For example, children may not receive a mother's love and attention in a foster home. This causes the child to suffer from psychological neglect. This child may also have chronic depression, personal disorder and aggressive behavior. The child may also have substance abuse disorders like alcohol addiction. The other thing that can happen to a child in a vulnerable environment like this is abuse."
A report by Tata Institute of Social Sciences, Prayas 2018 stated that children are the hidden victims of the penalties received by their parents. The report added that the socialization patterns of these children get severely affected. Children at home shelters "keep wondering why they have been brought to place away from their homes."
T.P.Vipin, criminologist said, "When a mother is imprisoned, it causes psychological deviation in the children and that leads to juvenile delinquency."
Collecting information about the family is a challenge and leads to other problems. "Lack of research and official information means that government programs does not target these children and their caregivers in order to design or provide needed services," says a report by International Journal of Legal and Jurisprudence Studies.
Dhirendra.H.Waghela, Chairman of the Karnataka State Human Rights Commission (KSHRC)and former Chief Justice of High Courts in Karnataka, Odisha and Mumbai said, "Regardless of the crime committed, if she is a lactating mother, pregnant woman or a mother of small kids, she cannot be kept in jail. That privilege should be given to her. The child has a human right to nourishment from the mother but that is practically denied."
Children in children's homes run by NGOs are more involved in education and extra-curricular activities. Abhi said, "I want to become a doctor. I love studying. I love singing and dancing." She added that after her mother is released, she would ask her about her experiences in prison. But she added that although she wanted to meet her mother, she never really missed her.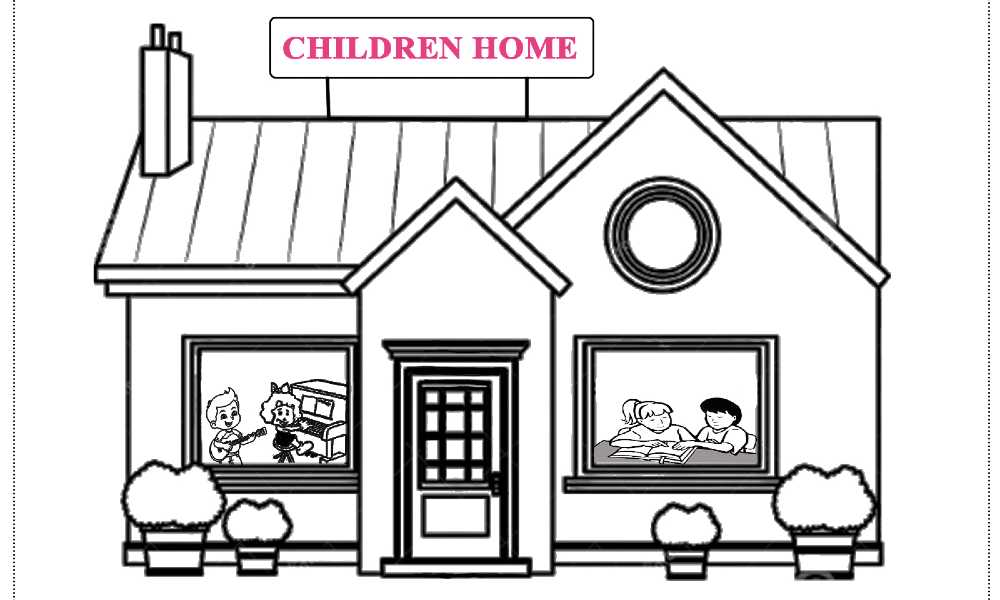 Mary, the caretaker at Pramodhaya Prison Ministry Home in Bangalore said, said "The kids were too young when their mothers left them and so they never felt or cried for their mothers. But they say 'Bye Ma' and come back."
Right to Education (RTE) activist Niranjanaradhya said that the welfare of these children must come under the state rather than NGOs. He added that if the state could give them scholarships and intervene more, it would give them more opportunities and curb discrimination.
A report by the Department of Social Work in Jamia Milia Islamia said that malnourishment was a serious concern due to food shortages or the absence of any elder person to cook in the family.
Gayathri Kiran, a psychologist and child development expert said, "Maximum and fastest growth, development gets completes within six years of age. Good nutrition is important not just for physical health, but also for intellectual development. Malnutrition has been proven to cause intellectual deficit and disability."
A National Legal Services Authority report from 2017 recommends an action plan so that "legal services promised to women inmates and their children are actually delivered."