Indian artists have extensively commented on the government's handling of the Covid-19 crisis with the help of social media.
Kolkata: Wednesday marked the 44th anniversary of God Save the Queen, the rebellious single released by The Sex Pistols, a United Kingdom (UK) band The song criticises Queen Elizabeth II and the monarchy for being a part of the fascist regime and came under a lot of controversies at the time, eventually leading to the BBC banning its radio play. Indian artists on social media platforms have also portrayed their activism against the government's actions, most recently, towards India's handling of the Covid-19 crisis.
Rangeen Syahee, an artist on Instagram, created satirical comics on the arbitrary nature of the lockdown last year. "I also made artworks on the dubious nature of the PM Cares Fund and wrote a poem on the situation of migrants that pointed out the inefficiency of the government. Later, I decided to fundraise for charities by making customised portraits," said Syahee.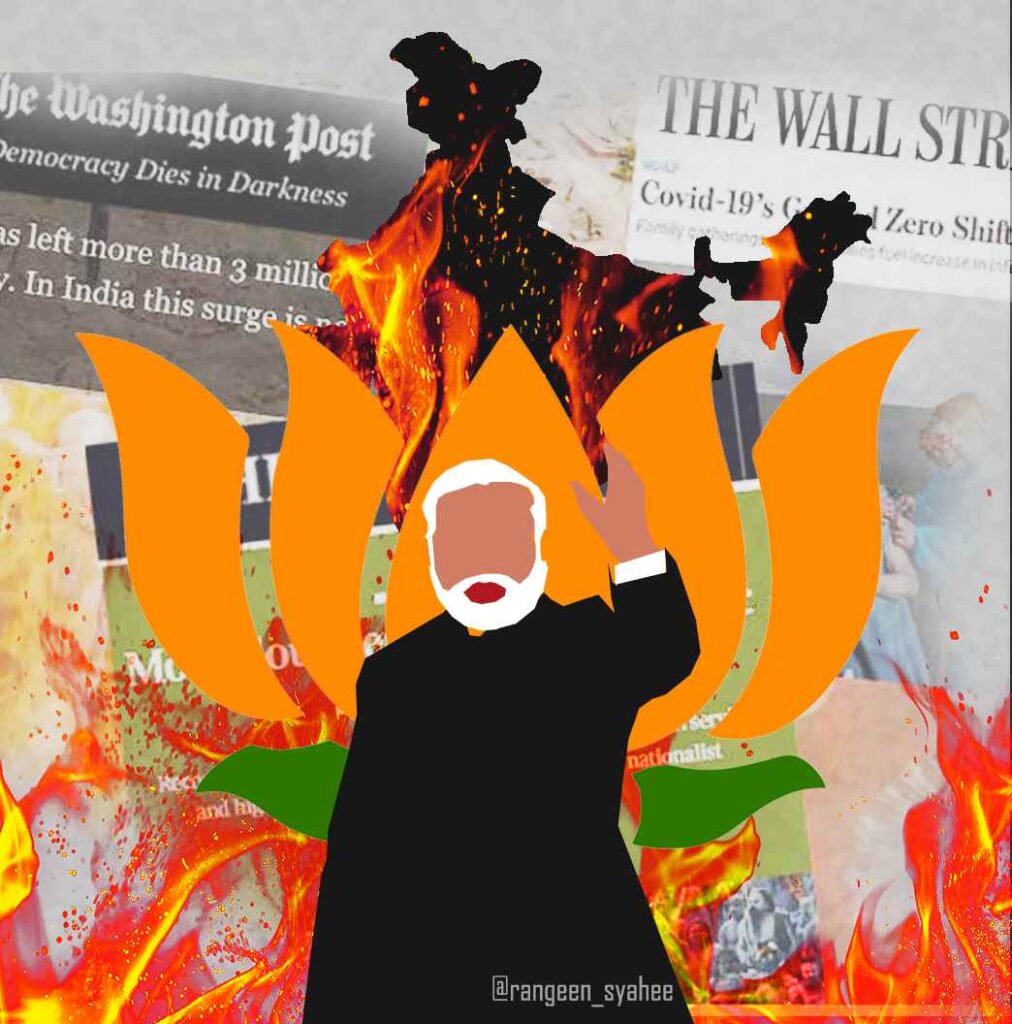 Syahee decided to directly involve herself in Covid relief duties when the second wave of the corona virus arrived.
"I began with curating a list of organisations and people involved in the relief and then eventually became part of a group called There Is No Earth B where we are constantly verifying leads and helping patients," said Syahee.
Syahee added that the government, along with the police, started attacking the relief activities and left people to fend for themselves. "I've extensively expressed my thoughts through art and writings," added Syahee.
"Our art came as a reaction to everything that unfolded along with the onset of the pandemic. We tend to channel our anger and frustration through this medium in a way so that they can lead to awareness by starting a conversation," said Saswata Mukherjee who runs the Instagram handle bob-almost.
Mukherjee said that he believes every art is political, not only partisan politics but also gender and societal politics. "We personally feel it is extremely necessary for us to reflect the times that we are living in through most of our artworks in some way or the other," said Mukherjee.
He added that they have received many threats and faced online abuse because of their artwork.
With social media, protest artworks can be circulated with ease now. Not only do most artists have a public account on Instagram but there are accounts like creativesagainstcaa where they promote protest art from various accounts on their feed.