The influx of domestic and foreign tourists to Odisha decreased by 3.12 percent between 2019 and March 2020.
Cuttack: The 2019 Fani cyclone and the 2020 COVID-19 pandemic have proved to be a major hurdle for the hospitality business in Puri in Odisha. The manager of the Hotel, Prabhupada in Puri said that business has been low for the last two years. "Earlier, the hotel used to be almost 50 percent full consistently, and just as business was about to peak this year, a lockdown was announced. March to June used to be our busiest months."
.
Along with the hospitality sector, the popular handloom industry of Puri took a hit as well. l. Lalatendu, owner of Odisha Tantuj Handloom said that tourists were their main customers; due to the pandemic, the business has been badly hit for a year. "We used to earn around Rs.3000 to Rs.10,000 per month before the pandemic. We don't have any local buyers, therefore we rely on tourists for our business," he said.
Given the economic losses people have faced this year, people are less inclined to spend on luxury items.
Smaraki Pattnaik of Odisha Bakery House at Puri said, "The sales of costly items have decreased by 50 percent. The overall income has come down from 80 percent to 30-40 percent. It has become painful for me to pay my staff."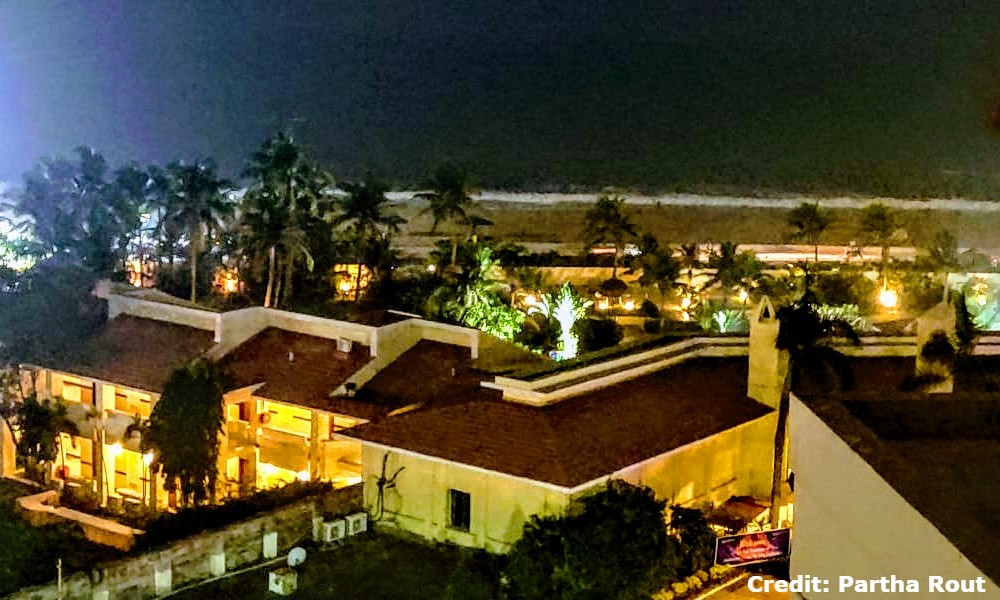 According to Biswajit Routray, deputy director and secretary of the Odisha Tourism Department, the drop in the visitors of Odisha has had a significant impact on the tourism business. He said, "All hotels in Puri are not equally affected. Some hotels were also converted to covid care centers ."
Binay Ku Majhi a statistician of the Odisha Tourism Department said that the Fani cyclone in 2019 had a negative impact on tourism in Puri, and the trend continues to be unfavorable. The state was hit by Covid-19 just as tourism in Puri was recovering after the cyclone. He added, "Puri comprises around 60 percent to 70 percent tourists of Odisha every year and as festivals like Rath yatra in Puri were held without any tourist visiting, it had a negative impact on the tourism sector.
Amarendra Das, secretary of Odisha Economic Association said that even though tourism has a minuscule effect on the GDP of the state it does have an effect and Odisha's tourism is mainly dependent on the tourism of Puri.
For the first time since 2015, the graph of tourist visits to Odisha witnessed a downward trend. The percentage of domestic tourists coming to Odisha decreased by 3.06 percent and the percentage of foreign tourists decreased by 11.57 percent between 2019 to March 2020.
Professor Vikas Siwach, assistant professor of tourism and hotel management at the Central University of Haryana said the government should focus on promoting tourism at the domestic level first. He said, "During this pandemic, it is difficult to focus on foreign tourists, so the government should increase its campaigning for tourism at domestic level and conduct more training programs. There should be relaxation in taxes and also it's high time the government should introduce tourism services like other civil services."He believes Puri can revive its tourism sector within one or two years.