Professional kitchens remain male-dominated. Gender disparity is still a major challenge in the Indian culinary industry.
Jaipur: A prominent question that often crops up in professional kitchens is: Where are the women? Though women do pursue culinary courses, Indian restaurants and kitchens are seen to be male-dominated. Research shows that men make up for 80-90 percent of the chefs while only 10 percent of executive chef positions are taken by women.
"Mostly male chefs come to our minds when we try to recall names of chefs. One has to think and pause to recall female chefs, " said Ruchika Khatri, a local pastry chef. "I think the main reason is that women have other responsibilities which they have to look after. They have their family and children. However, it's different for men. From the start, they are encouraged to think about their career and to earn well," she added.
Gaurav, a chef at The Dough Craft, Jaipur said, "The working hours in the culinary industry are longer.  Women tend to have more responsibilities at home which might act as a barrier in managing their time. However, the culinary industry does provide equal opportunities for men as well as women. The work environment has to be made conducive for women in order to make it better." 
Ruchika too agreed with this. "Unfavorable working conditions like long working hours have led to fewer women chefs in the industry. In order to improve the gender ratio, females should be supported and encouraged by their family members," she added.
Irfan Khan, Director Operations at Institute of Hotel Management and Culinary Studies (IHMCS ) said, " Families, at times, don't allow or support girls to work in this industry. The culinary industry is designed in favor of men and thus does not accept many women. Long working hours are usually the main challenge for women in this industry. That is why only a few women have reached the executive positions."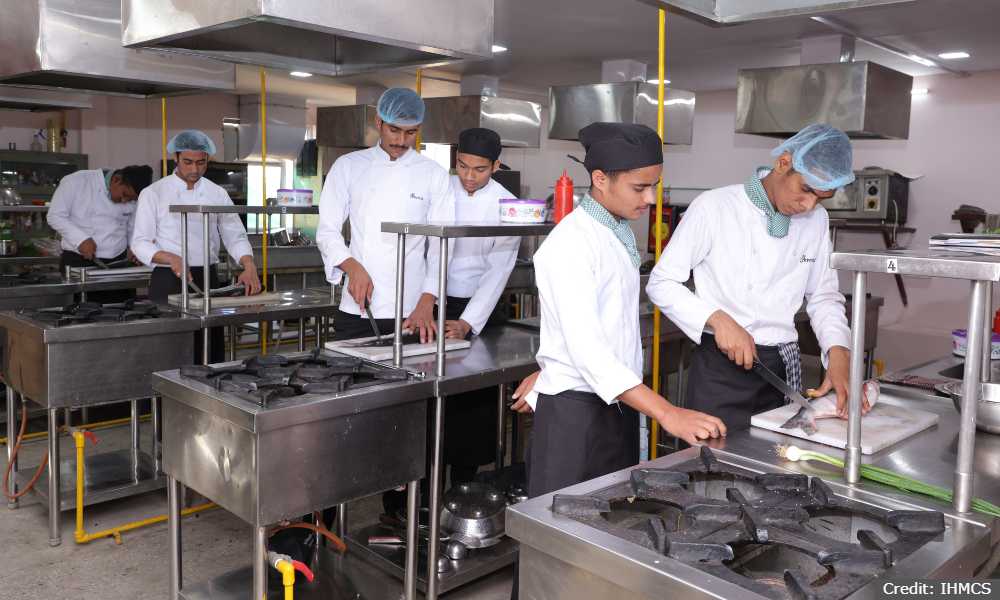 "There are girls who take up hotel management courses, but they need to be encouraged to pursue further. Good guidance and training can help too," Irfan Khan added.
While things are slowly changing, there's still a long way to go. Prasad Metrani, a culinary expert said, "The world is definitely changing. We are giving importance to women's empowerment. More women are joining the culinary industry."