As the country battles the second wave of Covid-19, cases of mucormycosis or black fungus has been on the rise. 
Delhi- Disturbing reports of a fungal infection, mucormycosis, leading to blindness and removal of jaw bones in some cases, have been rising with the rise in the number of Covid-19 cases in the past two weeks. It is being reported as a complication with many patients in their recovery stages. However, the infection is not contagious.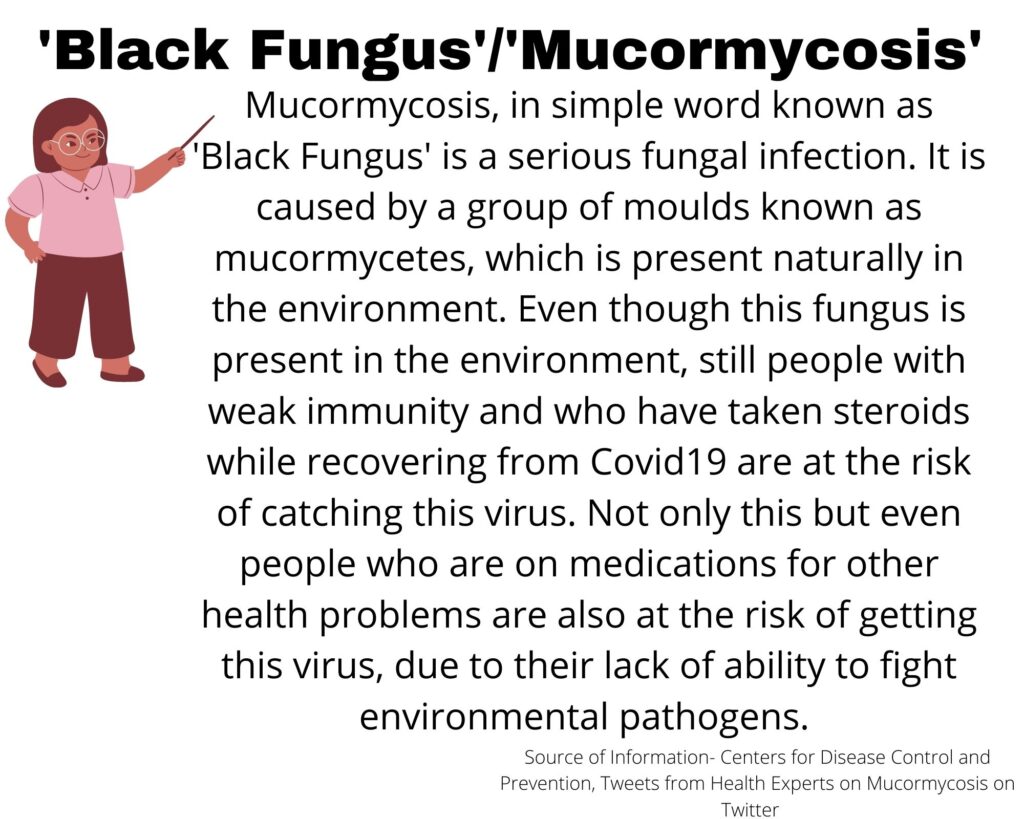 Some of the symptoms of the infection are patients coughing blood, discoloration over the nose, difficulty in breathing with chest pain. The symptoms could vary depending on the site of infection that could be either lungs, brain or the skin. The disease is being linked to patients who have diabetes and other comorbidities like "post pulmonary tuberculosis and chronic kidney disease," a 2021 review paper published in the journal PubMed. Patients whose immunity is compromised due to taking steroids could also get affected by this infection.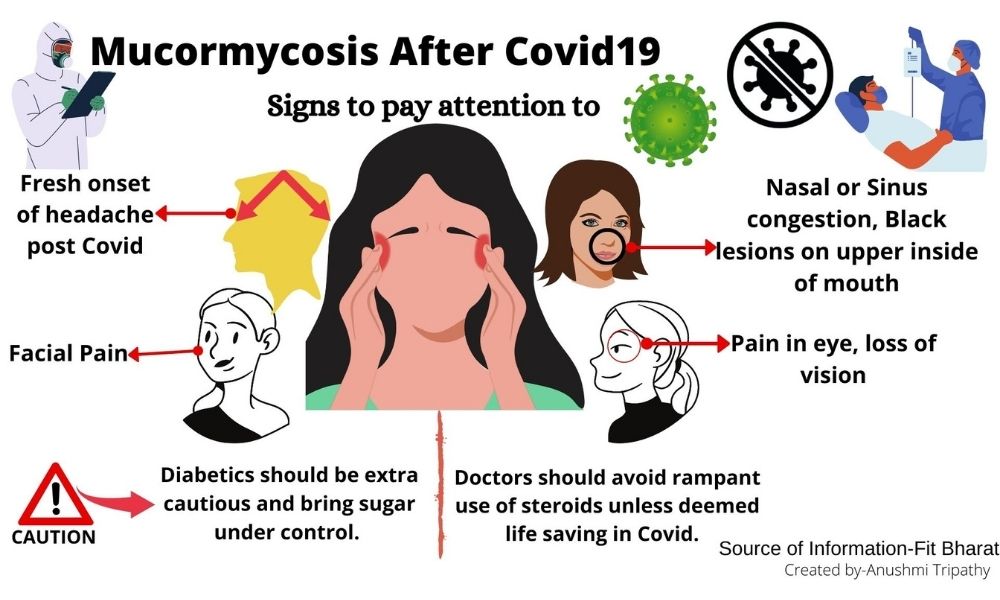 Gujarat has been seeing the most number of cases of black fungus. More than 100 cases of the same have been recorded across the state government hospitals in Gujarat. Consequently, on May 8, 2021, the Gujarat government announced that all the civil government hospitals where the cases are rising should create separate wards for treatment of these patients. The state government has also placed an order for 5000 injections of the antifungal drug, Amphotericin-B, at a cost of Rs 3.12 crore. A single could cost between Rs 5000 and Rs 8000.
The Public Health Minister of Maharashtra, Rajesh Tope, has also said that they will be looking into capping the price of the antifungal drug, according to reports. The state government has also announced free treatment of patients suffering with this infection as the drugs required to treat the infection are expensive, PTI reported.
With inputs from – Pooja Das & Anushmi Tripathy