Business benchmark indexes Sensex and Nifty had minor gains from Monday, May 3, 2021, till Thursday, May 25, 2021.
Delhi: While Bombay Stock Exchange (BSE) Sensex closed at 51,115.22 points, with a gain of 97.70 points, the National Stock Exchange (NSE) Nifty went up to 15,337.85 points by 36.40 points on Tuesday.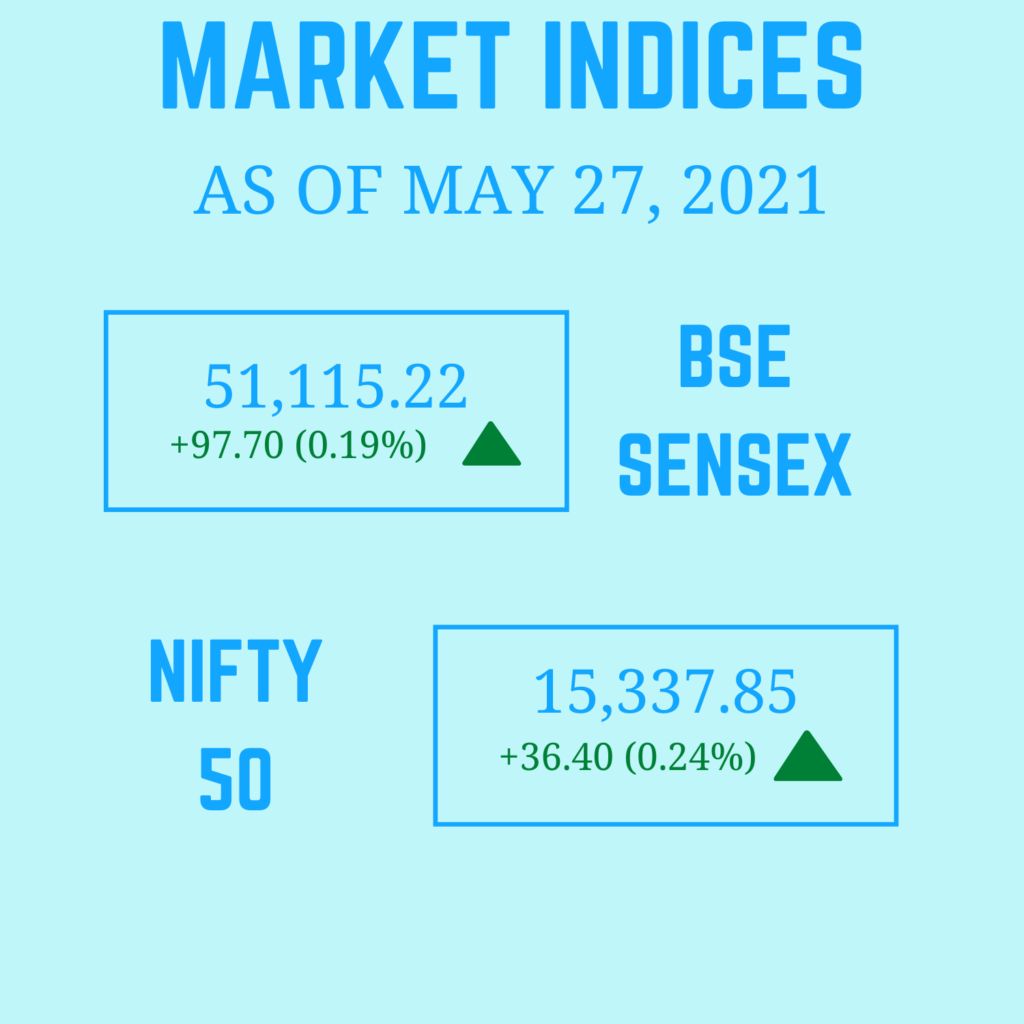 Over the past few days, Sensex climbed from 48,441 points to 51,115.22 points, showing major gains. Nifty too saw a jump from 14,525 points on May 3 to 15,337.85 points on May 27.
The prices of petrol and diesel were raised for a second day straight. Prices of petrol and diesel for the day are:
Crypto-currencies, Bitcoin and Ethereum recorded a loss Thursday, May 27, 2021.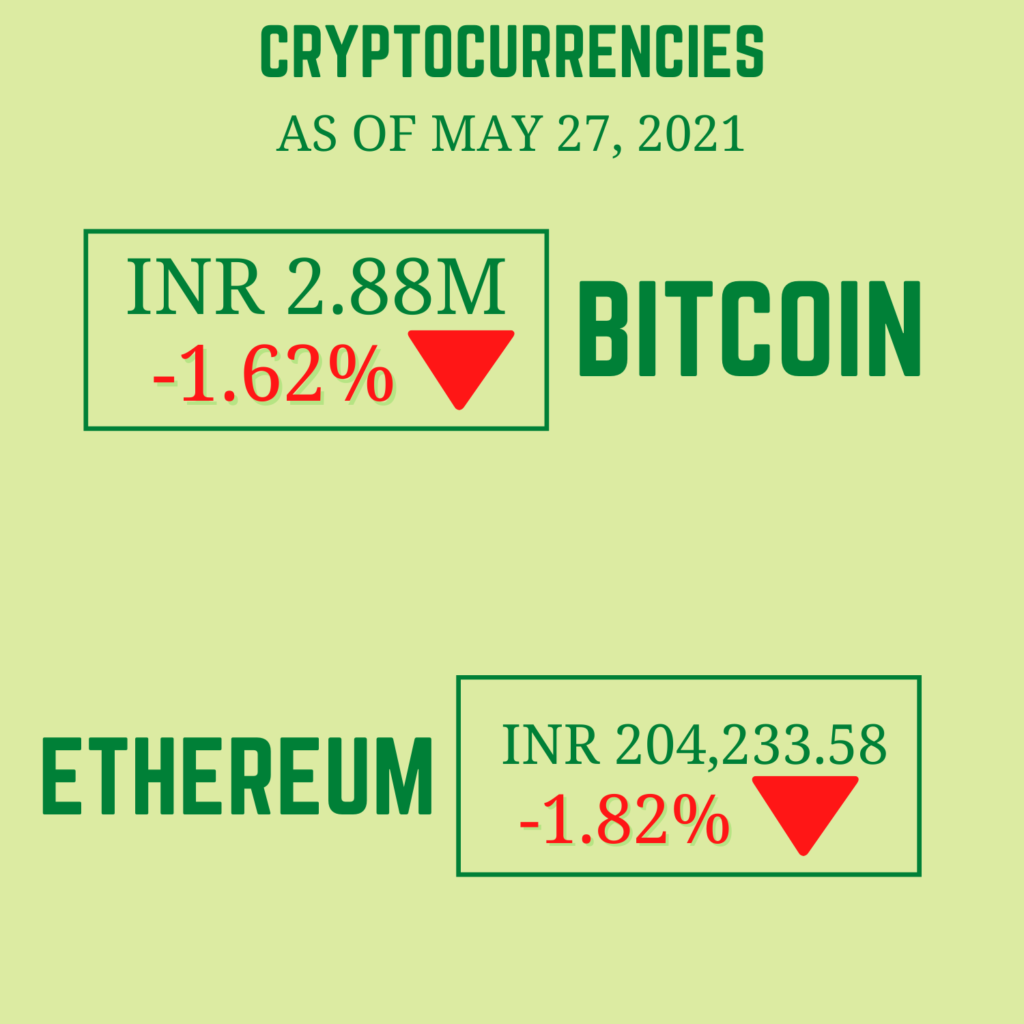 Price of gold, ranging from one gram to 100 grams, showed little movement.
The currencies across the world have been changing over the days.
With inputs from Baranjot Kaur, Arunaditya Aima, and Jaskiran Singh.