Business of LPs or Long Playing records' is slowly picking pace in the pandemic.
Bengaluru: If you have watched 500 Days of Summer, Before Sunrise, Swing Kids, High Fidelity, or Baby Driver, you'll find one thing in common- vinyl records. There are scenes in these movies where you will find rooms full of those records.
The sale of vinyl records in Bengaluru saw a hike during the pandemic. Vikram Bhat, owner and seller of LPs at Mahatobar Distribution in Ashok Nagar, said the sales of vinyl records rose by 15 percent since the pandemic started.
"As compared to pre-covid times, I think the business is doing much better because now, people have much more time on their hands and are working from their homes so they can pursue their hobbies and interests," he said.
Sreenivasa Murthy, owner of SeethaPhone Company said, "During the lockdown, the sales of vinyl records dropped down to zero. However, after the store reopened, the sales picked up. When the stores reopened, the sales reached back to the original levels."
In recent times, the demand for vinyls is going up because young people are more interested in buying them. Ishaan, a vinyl enthusiast, said that he recently got into listening to records after he saw one at his friend's place. "Largely the physical feeling of holding, lending, and listening to a disc of music surpasses the play button on the nearest device. For me, it's the difference between reading a book and holding a kindle. The former has a lot of charm and influences how carefully you keep that copy and the importance it carries."
Older people are not collecting vinyls anymore. "They want to sell and dispose them. It's the tech-savvy people who are in IT or at a good position who are collecting vinyls," said Murthy.
Another young vinyl buyer, Sitara was introduced to LPs at a very young age. "I always had an interest in retro stuff –rock, old pop– basically old music,"
"I think it's nice to have something physical to touch rather than everything on your device. You can pass it on to other people. The records that I have are so old, like from my aunt's time. Hopefully, they'll stay and you never know my grandchild will find it someday. They can be preserved for a very long time." she added.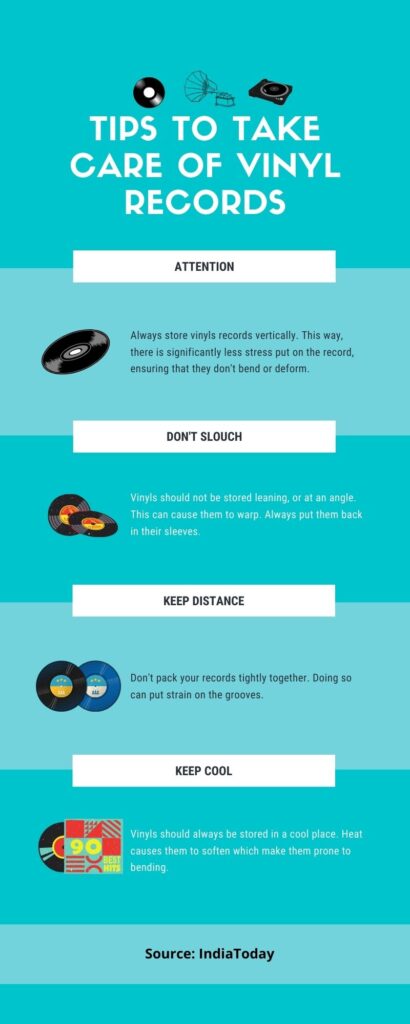 The niche market
Vinyl records continue to remain niche, despite its sale increasing. Vikram said that there is no comparison between digital music streaming and physical music formats.
"It's a completely different market. People who listen to digital will never buy physical and vice versa," he said.
Murthy said that vinyl enthusiasts prefer to stick to one type of music. For the same reason, each record shop specializes in a particular genre of music –some sell Bollywood LPs, others specialize in genres like classic rock.  
Vinyls are a luxury in India. The LPs stand at about Rs 2,000 for a piece. The prices have gone up because their production cost and demand are higher. The records are being mastered very well improving its quality to very high levels. "Collecting vinyl records is not a cheap hobby to pursue. It's generally for people who are very serious buyers and serious spenders," said Vikram.
It's more expensive in India than abroad. "Here, if you want to get a good record it's between Rs 1500-2000. Even if it's second-hand, it's around Rs 1500 usually. It was cheaper back in our parent's time. Now that everyone is using digital stuff, the prices have gone up. No one really makes that many records anymore." said Sitara.
What the future holds
Vikram explained that vinyls never went out of fashion in Europe or the US. "It's only in India that vinyl records vanished. In the 80s, it just disappeared once the CD players and cassettes came in," he said. "But in the last five or six years, vinyl has made a small revival in India, and is picking up very well," he added.
The future of LPs in India looks promising. "The interest is picking up and a lot of people are buying the turntables and record players," Vikram said. Although the numbers are not phenomenally big, Vikram believes that it's going to be a very niche market that will have a very active customer base.
"Vinyls are here to stay as people want to spend some time listening to the music they select. Take out their record, put it, clean it, and spend few minutes selecting a song is an experience they like," Murthy added.