Data from Integrated Management of Public Distribution System shows that only 1.37 percent of interstate transactions were from Karnataka
Sujana H|23-03-2021
Bengaluru: Mukul Kumar, 19, wipes the sweat from his forehead standing at a construction site in K R Market. The sole breadwinner in the family, he sends nearly all his money home to Bihar so that his family can buy subsidized ration from the local Fair Price Shop (FPS) while he gets by with what he can afford from the local market.
"I buy food from my own money but my family in my hometown takes subsidized ration from the local Fair Price Shop (FPS), including my share," he said. He had no idea of the One Nation One Ration Card (ONORC) scheme.
Migrant workers from other states are unaware of this scheme that lets them use a ration card issued in one state in another one.
The ONORC scheme came in to effect in 24 states from August 2020 including Karnataka. However, data shows that only 505 transactions out of 36,813 interstate card holder transactions across the country, was in Karnataka.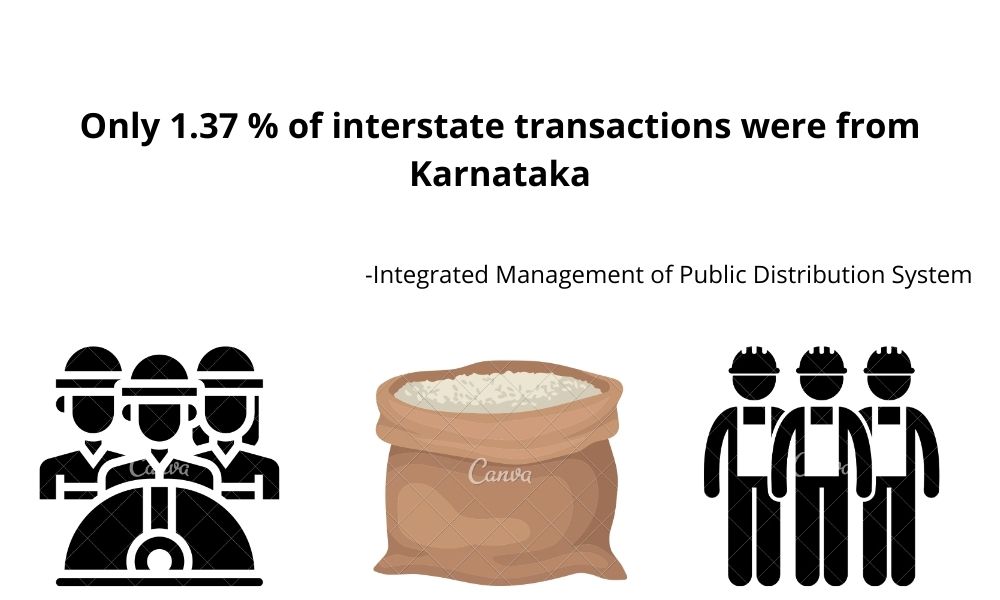 Although interstate transactions have been low, the intrastate transactions, which fall under the same scheme, have been higher. "About two to three lakh (intrastate) Ration card holders have availed the benefits of the scheme and have made transactions." said Dr. Rameshwarappa, Joint Director IT, and Office of the Commissioner, Food, Civil Supplies and Consumer Affairs Department.
Raghavendra, a construction worker from Gulbarga, Karnataka said, "We got our ration card in our home town, it has been five months since we came to Bengaluru and my family is receiving the ration here."
A study conducted by IIM Bangalore estimates that Bengaluru is home to about 42 lakh migrant workers, mainly from Bihar, Madhyapradesh, Jharkhand and Odisha.
The state government is taking measures to make intra and interstate migrant workers aware of the scheme and its benefits. Dr. K Rameshwarappa,, said, "We have designated officials at all levels to ensure the implementation of the program. The Central government has selected Bangalore along with seven other cities for the propagation of scheme in the first phase. We have asked permission from BBMP to put up hoardings and banners across Bengaluru advertising the ONORC."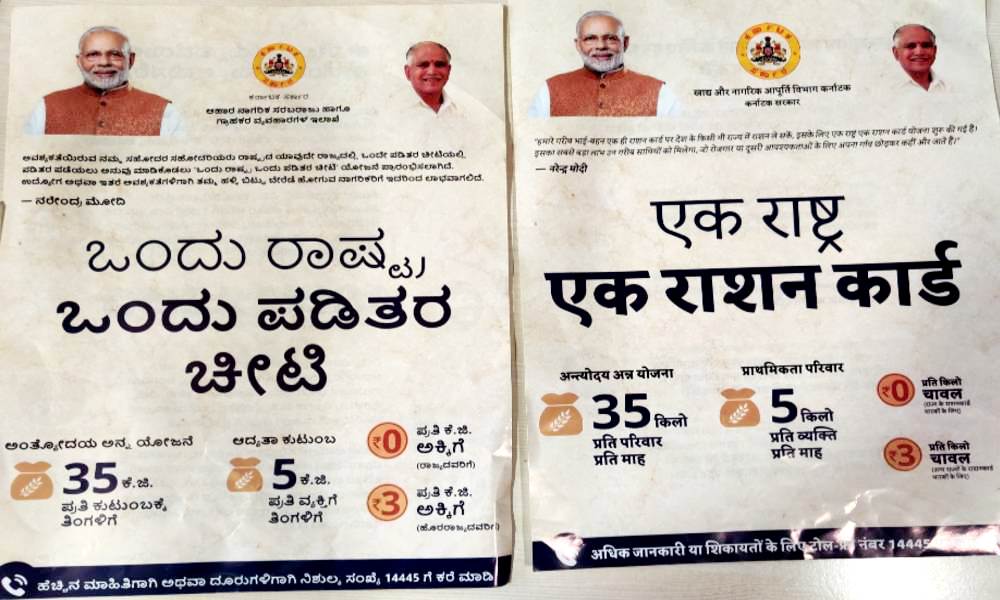 Sixty Karnataka State Road Transport Corporation Buses (KSRTC) will be carrying posters advertising the scheme on their panels from April, and that they will initiate awareness programs in other districts in Karnataka.
The ministry also plans on broadcasting about the program on radio, GR Chandran, the project manager, for the scheme said.
"Migrant workers form the largest population of migrant movement in the country. This scheme can be very beneficial to these workers who move to different states in search of work. The department concerned in the states can spread awareness among these workers by putting up hoardings in work sites, through labor associations and NGOs", said, Dr. Jagdish Chander Mehta, Head of Sociology at DAV College, Chandigarh