Parents are reluctant to send their children to school, citing the surge in Covid-19 cases in the city.
Bengaluru: Upper primary schools in Bangalore are witnessing low attendance. Classes from sixth to eighth standards recorded only about 40 to 50 percent attendance. Parents are still unsure about their children's safety, mainly because the number of cases in the city has been on a sudden surge. The schools, however, have kept the option of online classes open for the children not being able to attend regular classes.
This comes a week after Karnataka government ordered that regular classes for upper primary schools i.e. from class sixth to eighth, could start from February 22, 2021.
A week after the commencement of the classes, schools reported a maximum attendance of 50 per cent in regular classes. Many students still continue with online classes.
Sudha Dinesh N, principal of Vivekananda Public School in Gudimavu, said, "Parents are still reluctant to send their children to school. Many of them have expressed concerns for the safety of their wards, given a sudden rise in Covid cases in the city."
"However," she added, "exams are conducted in the school premises only. Attendance is usually high on those days."
Jeevitha Yadav, a class seventh student said, "It's nice to meet our friends and teachers after so long."
Preethi C, her classmate added, "It's good to be in this environment than online learning. I joined school a bit late because my parents were scared, but then I assured them that I'll follow social distancing."
Vivekananda Public School has reached nearly 50 per cent attendance, it's highest since regular classes started. They have continued online classes for those not willing to attend onsite classes and are making sure that social distancing is being followed amongst students, in addition to the distanced seating arrangement.
Dr. Sylvia Karpagam, public health doctor said, "The option of educating children from home is difficult for families who fall under the urban middle class category. Not every family can provide their children with requirements for learning from home."
Since a large proportion of children still fail to attend onsite classes, schools have continued online classes for them. Dr Charles Thomas, principle of Bethel India Mission School, Kumbalgudu said, "We are continuing online classes due to less student turnout in onsite classes." "But sadly, they too have been, and still are problematic for children who have network issues or don't have equipment. Some children don't attend them either," he added.
Gurumurthy Kasinathan, founder of said, "Unlike children who come from middle class households, children who come from poorer households cannot get required support from their families for online learning. As a result, many of them choose to drop out.
"Medical studies have made it clear that young population is least vulnerable to the virus.One reason for these circumstances are the availability of facilities for online class. Second is fear, which comes from lack of knowledge," he added.
Many parents have also cancelled their children's enrolment due to the pandemic. As many as 175 children's enrolment in Bethel India Mission School has been cancelled last year.
"In most cases, children may lose interest in education since they are getting used to being disconnected from learning. The harm from this is unavoidable, it may make a large percentage of children prone to illiteracy and result in an educational crisis," said Gurumurthy.
Chandrakala, whose daughter studies in class eighth said, "I'm scared to send my daughter to school. But, she has been attending her onsite classes, since online classes don't offer as much learning and attention. She's happy to go back to school."
Dr. Sylvia added, "Most of the children want to go back to school. Also, they're least vulnerable to the virus. Keeping a balance between education and the pandemic situation, by following required protocols is a better solution."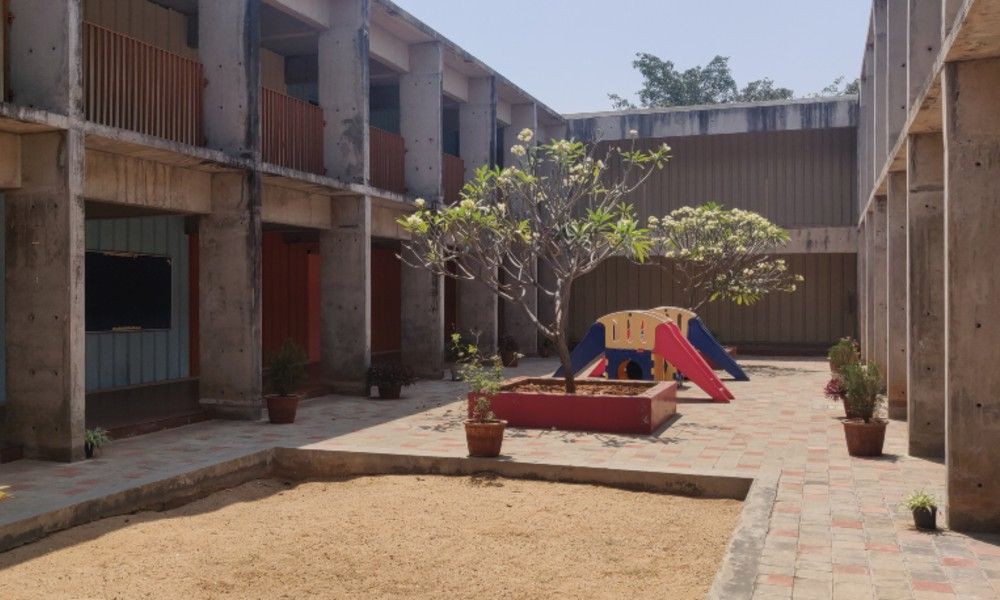 Some schools have not even started their regular classes and are still continuing with online classes after a discussion with their students' guardians. "We planned to start onsite classes for class sixth, seventh and eighth after the recent government order, but we cancelled it since majority of the parents were unwilling to send their children to school," Biji Kumari, administrator at Delhi Public School, Kengeri Hobli said.
Parents are still looking forward to the situation getting better before letting their children attend school. Pramila K. said, "I went with my daughter to her school but couldn't let her go and attend regular classes."
"My son in class ninth has been attending his school. However, young children are too ignorant to keep social distancing in mind all the time," she added.
Deepa PS, a teacher in Jnanajyothi Vidyaniketana School, Old Mysore road,said that a total of seven children attend regular classes and the rest, about a hundred, are continuing online.