Co-working space dealers are finding it difficult to bring stability in sales post Unlock. Work from home continues to be one of the reasons.
Bengaluru: Property dealers are struggling with leasing of co-working spaces. Even after unlock, major IT companies are continuing work from home which has affected the realty sector.
Only a few companies have started coming back to office spaces. Mir Alfaz, a broker said, "The sales of co-working spaces have been badly affected. Our property is just 30 per cent occupied right now. Due to work from home, people are not coming to offices yet."
Jagdish, an employee at Bunchworks co-working space said, "The situation is pretty grim currently. Our property is still empty as very few people are venturing out." A lot of companies prefer to work from home as it is more convenient. Kishore Ferrao, the Property Manager said, "Before lockdown five to six tenants were there but now the co-working space is empty."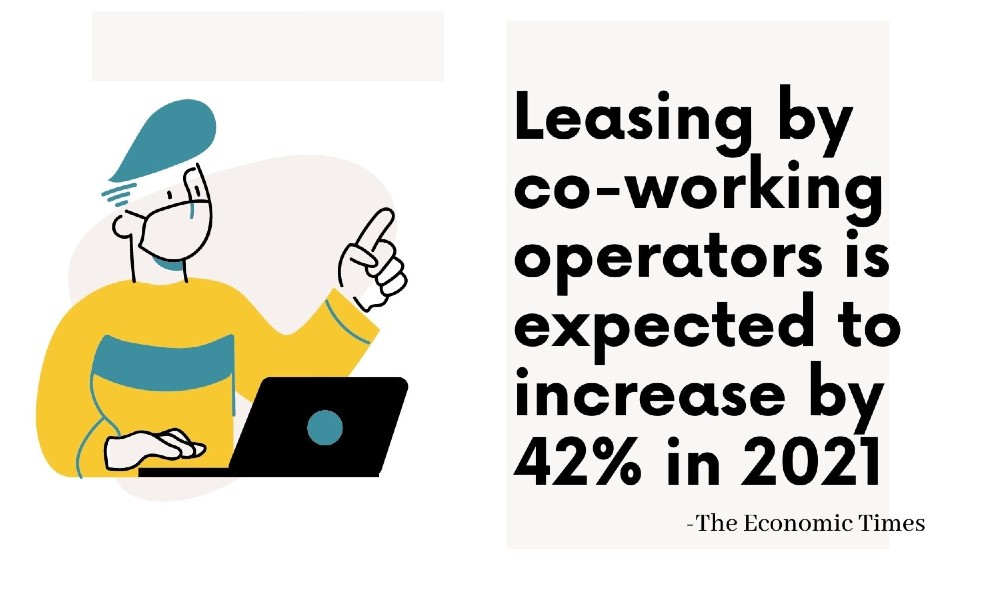 Philip, Chief Tenants' Manager of a co-working space in Domlur said, "Our space is not fully occupied. A few desks and cabins are yet to be occupied. . A lot of clients cheated us by not paying rents and delayed payments. We had to pay full rents for two to three months during the lockdown."
However, people prefer co-working spaces over the usual office rentals. "Start-up companies were our bread and butter but since many of them were shut, it affected the sales of co-working spaces. The situation is a little better post unlock but is not as good as pre Covid time. It is slowly picking up. Professionals prefer co-working spaces as they are cost-effective, "said a marketing manager of a co-working space in Rajajinagar.
Mohan, a Digital Marketer said, "The sales of co-working have been affected 20 to 30 percent. The sales are expected to pick pace by the end of the year."For some co-working spaces, it's getting back to normal. Community Manager of Cowrks said, "Our space was occupied even during the lockdown so it was not much affected. It slowed down between the months of June to October. But it's slowly getting back to normal now."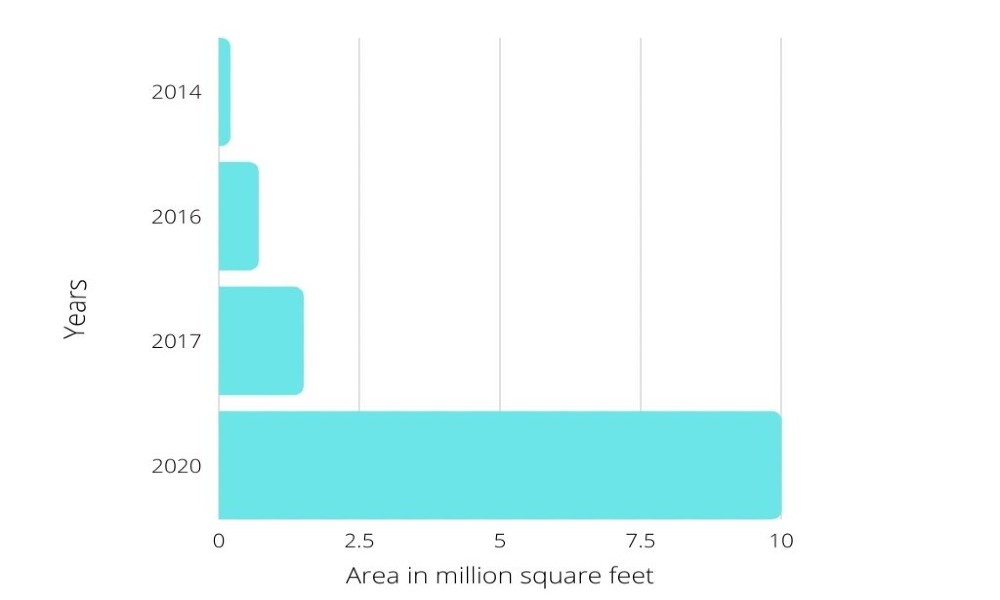 Furthermore, an employee from a start-up company said, "During the initial months of the lockdown, the co-working space that we were working at offered to continue without charging any rent. However, later they started asking for rent and so we had to terminate the agreement. Co-working spaces are convenient for start-up companies as they are in a transitional phase and do not need a full-fledged office."
Leasing by co-working operators is expected to increase by 42 percent in 2021, with shared offices likely to gain greater significance in the post-Covid world, according to a recent report by Savills India. The share of co-working space take-up in overall office leasing activity is poised to rebound to a 15 percent share in 2021, similar to the 2019 level.