COVID-19 and less revenue have forced BMTC to operate only a handful of air-conditioned buses.
Bengaluru: Only 180 air-conditioned Volvo buses are operated currently by Bangalore Metropolitan Transport Corporation (BMTC) as against 761 before the pandemic. The services have been scaled down due to less revenue generation and lesser demand induced by COVID-19.
A bus conductor at Kempegowda Bus Station said that earlier two AC Volvo buses used to operate every five minutes. But now only one bus operates every 30 minutes. He said, "We used to charge Rs. 90 from Majestic to Kadugodi but now it has been decreased to Rs. 70. But we have lost 50 per cent of passengers due to work-from-home culture." He also said that he used to collect around Rs. 10,000 to Rs. 15,000 per day. But after the lockdown, it's down to around Rs. 2,000 to Rs. 3,000 per day.
According to the BMTC, they can't run all the AC buses till there is a demand for them. "For now, we are only running the remaining buses on a rotational basis otherwise we have to incur heavy maintenance costs if they are kept idle. We have to monitor battery life, tyre management, engine condition and internal seat management as rats and bugs can deplete the carpets and seats," he added. He also said that many drivers were deputed at different depots to carry out the driving operations.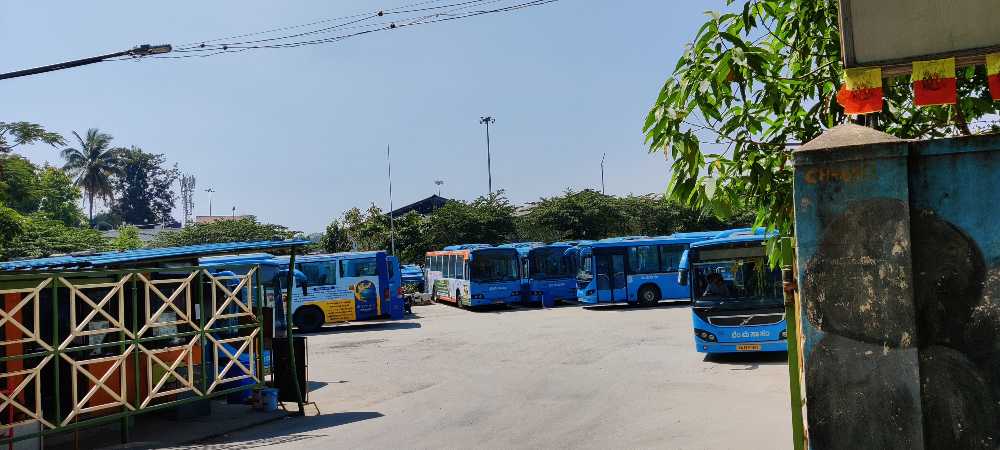 "I am allergic to dust and there were metro constructions on my way to work, hence I opted for Volvo buses," Said Sachin S., a software developer at Conduent, from Whitefield. "After lockdown, I've been working from home, so I don't need to take a bus to work."
According to an economist, it is not economically viable to use these buses as most people are working from home. She also said that BMTC should accommodate drivers at different desk jobs or on other bus routes.