Bank officials say the probability of people with disabilities visiting banks is very low.
Bengaluru: Sagar and Ashwini, siblings who are differently-abled and use wheelchairs have stopped going to ATMs because they can't reach them. They always had to be accompanied by people to get their work done. 
"They sympathize with us more than providing solutions," said Sagar. "The sense of independence is lacking for most of us," he added. His sister Ashwini commented, "my workplace provides me accessibility, but I can't visit banks."
Most banks in Bangalore are not disabled-friendly. Despite a Reserve Bank of India (RBI) notice, which notifies banks and ATMs to ensure accessibility to the differently-abled, such facilities haven't been made available by bank authorities. 
Arun is physically handicapped and works with an organisation for the betterment of People with Disabilities (PwDs) in Bangalore. He said that the reasons the banks provide aren't convincing enough.
Branch Manager of the Karnataka Bank, Cubbon Park, Mr Rohit Kumar said, "The probability of handicapped citizens coming to our banks is very low. We have hardly received any customers who come on wheelchairs or are physically disabled." Most disabled people make digital transactions or avail bank facilities online, he added. 
According to a press release by the RBI dated May 21, 2014, banks were advised to provide ramps and ensure that at least one-third of ATMs have a talking mechanism with Braille keypads. It also stated that ATMs should be constructed in a manner so that it does not create a hindrance for people on wheelchairs. The notice issued by the RBI stated the necessary changes be made in ATMs and banks from July 1, 2014.
Anuradha, manager of an organisation for PwDs agrees that digitalization has reduced the sufferings of these people. "But that's only for those who are educated," she pointed out.  She works with more than 1000 disabled people but the condition is awful in rural Bangalore, she said. 
Banks should also be providing magnifying glasses at their branches for people with low vision, wherever they require, for carrying out branch transactions. Nandini S, from Kotak Mahindra Bank, said "We have a 'May I help you?' desk for senior citizens and People with Disabilities (PwDs) but there is no ramp facility at our entrance or magnifying glasses in our branch."
Most banks in Bangalore, haven't adopted the required measures. A few banks have made ramps at their entrances. At some, seating arrangements have been made, but the lack of availability of ramps at their entrances or parking spaces makes this redundant.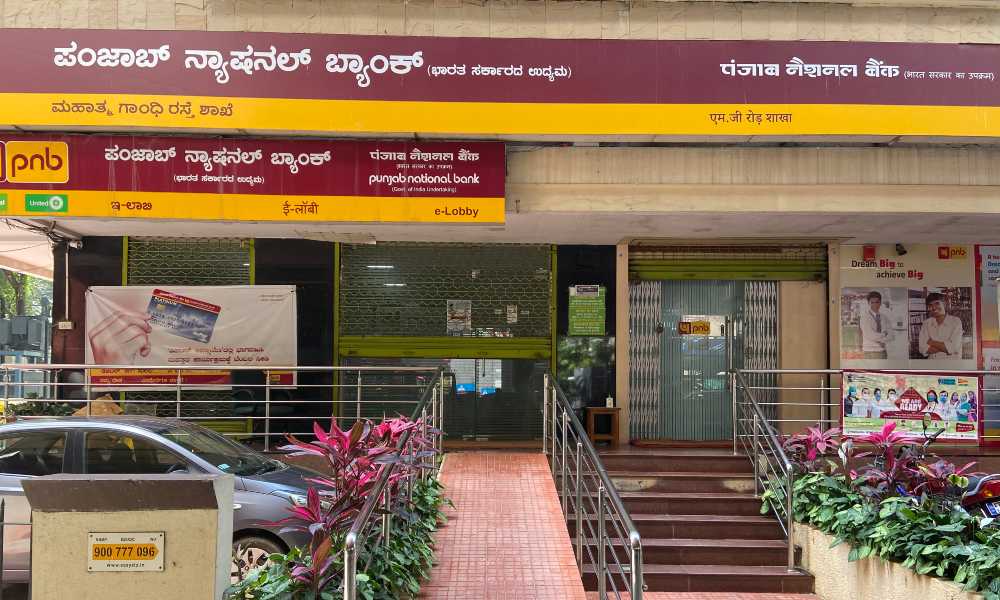 An official from Kotak Mahindra Bank, M.G Road branch said that though the numbers of people with disabilities visiting their bank are low, they have installed ramps at their entrances. Mrs, Anuradha K, the Branch Manager of Punjab National bank said, "For such people, we have a facility of doorstep banking." Doorstep banking means that the bank will send a person to the customer's home, on request. She said, "We receive only one to two customers per month but we still have installed a ramp at our entrance. 
Rita James, the director of an NGO that works with PwDs says that the only solution to this is building ramps at entrance gates, installing talking ATMs and Braille keypads. According to her, "The old buildings need to be renovated, and better infrastructure facilities should be undertaken."
The other reason she states is that most people with disabilities are also assumed to be intellectually challenged by people. Banks need to be more sensitive towards the needs of such people.