Differently-abled people do not have complete access to public buses because the buses are not built keeping them in mind.
Bangalore: Karnataka State Road Transport Corporation (KSRTC) and Bengaluru Metropolitan Transport Corporation (BMTC) buses in the state are still not fully accessible to differently-abled people. Out of 77 KSRTC bus stations in the state, only 21 have turned disabled-friendly in 2018 according to reports. Persons with disabilities still find it tough to board a public bus.
Differently-abled people not only need proper infrastructure but also good accessibility in order to use the public transport. Only a few buses and bus stations have ramps and customized wheelchairs for them. Devikala, who has to use two walking sticks said, "Disabled people do get reservations and bus fare concessions but that is not enough. They [the authorities] need to go beyond accessibility and make sure that it is safe for us to travel. We need to upgrade the public transport system and make it inclusive for all." She added, "For wheelchair users, using the public buses is even more difficult. The accessibility depends on the bus drivers and the conductors too as they should be patient enough to help them while boarding the bus."
Daniel James, Senior Manager Administration of The Association of People with Disability, said, "BMTC buses do not have proper spacing inside the bus for the disabled people." He added that they use specially designed buses for the children at the Association to travel. The buses have hydraulic lifts which make it easier for the children with wheelchairs to board a bus. The buses are spacious and are equipped with proper seatbelts. The footboard is lower and is disabled-friendly.
There are ramps available at some places like the Kempegowda Bus Station. Wheelchairs are also available there, but not all are able to access them. Bannappa, the traffic controller of the area said, "The disabled people are provided help while boarding the bus. Free passes are also provided to the disabled people for commuting on showing a certificate for the handicapped."
It's not only about ramps being available at bus stations but also in the buses for the disabled to board the bus. Gangadhar, a BMTC bus driver said, "The ordinary BMTC buses are not disabled-friendly. Only a few buses have a ramp for the disabled people. However, the Volvo buses are disabled-friendly as they have a lower foot board."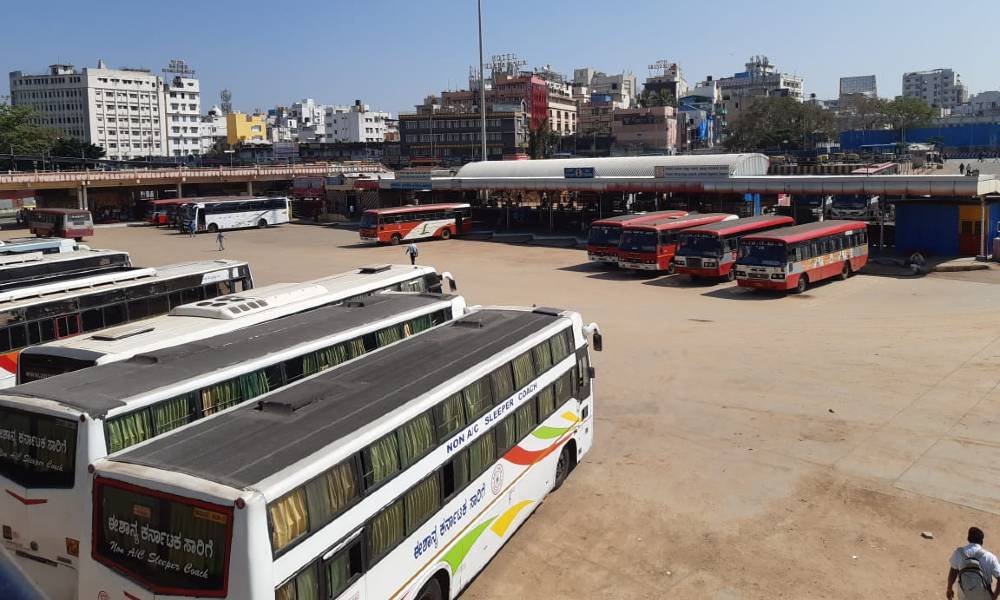 Rita James, Director of Asha Kiran Special Needs School said, "In order for public transport to be accessible, the government needs to first make the roads accessible. It's difficult for the physically challenged people with walking sticks and wheelchairs to travel. The bus depot washrooms are also not accessible for the disabled people, especially the women."