Small private hospitals are still struggling to pick up pace as non-Covid patients have Covid-19 related hesitancies, say owners of private hospitals.
BENGALURU- Dr. A.H. Lokesh had to make a difficult decision to save his hospital amidst a pandemic. "I had to sell my house to keep the hospital afloat because I cannot lose my hospital. I am responsible for a staff of 60 people," said Dr Lokesh, Manager and Head of the H.K Hospital, Kengeri.
Many small private hospitals and clinics are facing a financial crisis.
Dr. Lokesh explained that patients in the general wards and Out Patient Departments (OPD) have declined significantly. He said, "The patient footfall is still down by 75 percent. Currently, we are dealing only with emergency cases and caesarean deliveries."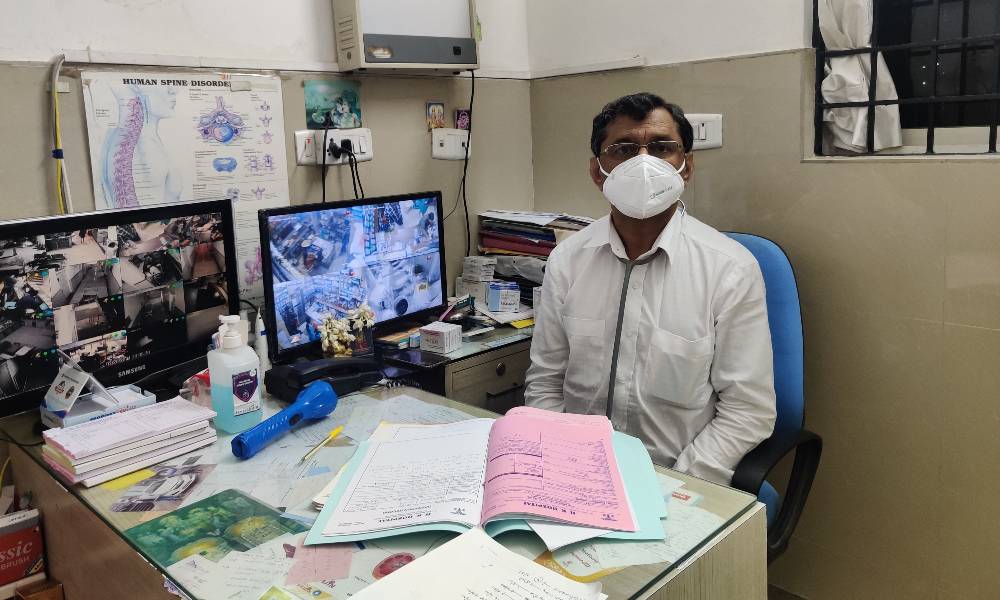 Dr. Lokesh said that he is trying his best to run the hospital as it used to be pre-Covid and pay the staff on time. However, Sangeetha, receptionist at H.K hospital said, "It has been very difficult for the staff to manage in these times. We get our salaries very late; in the last week of the month. I have to somehow manage that." She also said that some surgeons are not coming to the hospital for the fear of getting the COVID-19 virus. Nurses are managing most of the work. This has also resulted in the hospital referring their patients to bigger hospitals due to lack of staff.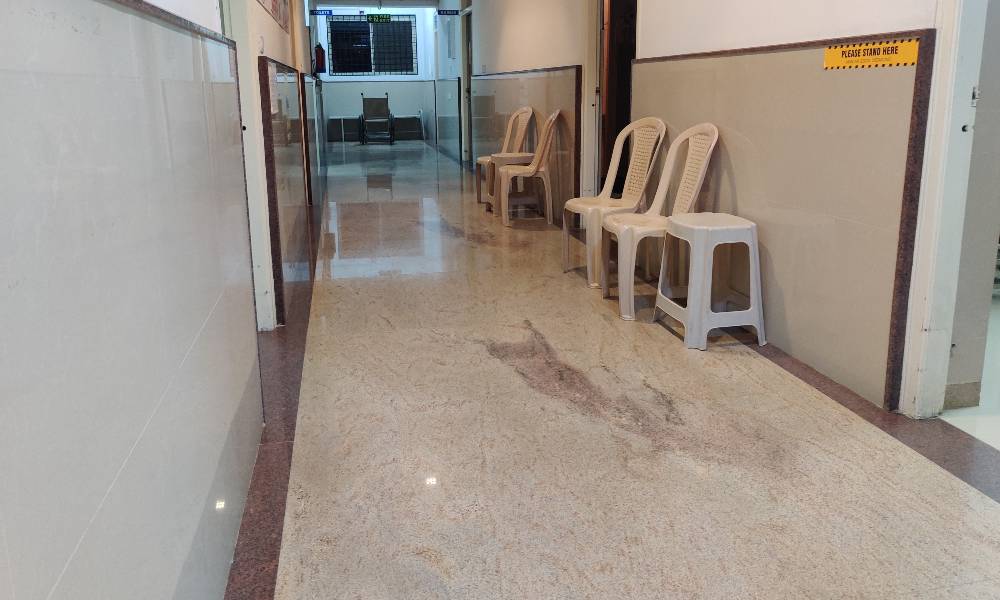 Pharmacies have been affected as well. "Patients are very less. The business has gone down by 60 – 70 percent," said Dr. Shobha, head of the Sri Maruthi Pharmacy affiliated to the H.K hospital. "We take loans from friends and family for maintenance and salary purposes which is very stressful," she added.
G.G Hospital, a small private hospital in Indiranagar has been shut down. The guard at the door cited personal reasons for shutting down the hospital, however, he refused to elaborate. In July 2020, the Private Hospitals and Nursing Homes Association (PHANA) had announced that around 25 private hospitals had shut down in the city after the pandemic had hit.
Clinics with niche specialties are receiving the same number of patients as before. Dr. Krishna, Assistant Doctor at the Kidney Care clinic at Kaveriappa layout, said that since they treat chronic conditions related to kidney, people have to come to them for treatment regardless of any Covid-19 fears.
Mr Mahesh, Public Relations Officer of PHANA said, "We are also in a fix. There is a lot of uncertainty as well which is making management more difficult. Initially, private hospitals were getting a lot of Covid-19 patients but now the government is not giving any case to private hospitals as they are managing on their own." He said that the business of many small private hospitals has slowed down. These small hospitals do not have a safety net and cannot depend on government aid as well, he added.