The main concerns for parents and students during online exams is maintaining stable internet connections.
Noida: Students have been facing network issues ever since classes went online due to the pandemic. Many students complained of frequently getting logged out during online classes, and not having access to proper study material.
This has caused students a lot of stress and anxiety due to the coming online exams. Nikhil Kumar, a student of 10th standard from Ramjas Public School said that the teachers are not able to guide them on how to prepare for exams He said, "This time it is much easier to give exams sitting at home as compared to giving exams in school." He also said that internet issues will be a major issue for students due to weak connections.
Aadhya Dutt, a student of 12th standard from Cambridge School said that one of the major problems was that they were not getting any guidance from the teacher, making it difficult for students to resolve doubts. Sitting for hours in front of a laptop makes it even more difficult for writing exams. It takes a long time to upload their answers. She said that the main problem when uploading answer sheets was the connectivity issue and they had very limited time to do so.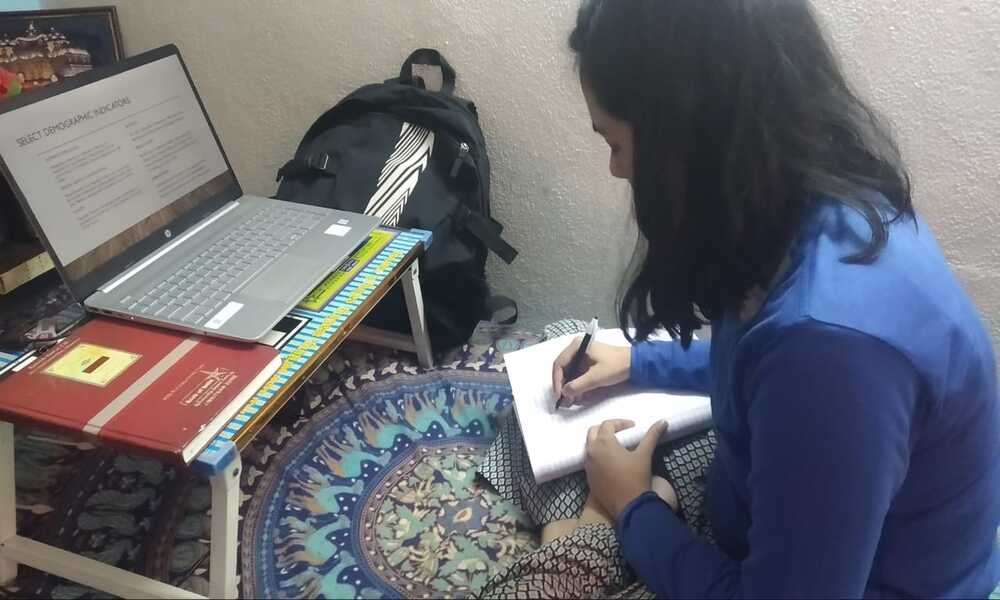 Priyanshu Ranjan and Swapnesh Tiwari, students from Sri Aurobindo College who are currently in the second year of their B A Programme said that the major problems they are facing are they don't have proper study materials. It is mentally and physically exhausting for students as they have to sit six to seven hours in front laptops or computers. He said that the online exams are worse than the physical exams because there are difficulties in uploading the answer sheets in online exams. He said that he has faced similar problems during his internals and the connectivity issue will be a problem for almost everyone.
Students have not been not receiving proper notes and materials to study, but are getting a lot of assignments. This has led to students being exposed to stress and then becoming anxious, said students. The students are constantly worried about such issues negatively impacting their performance and their future prospects.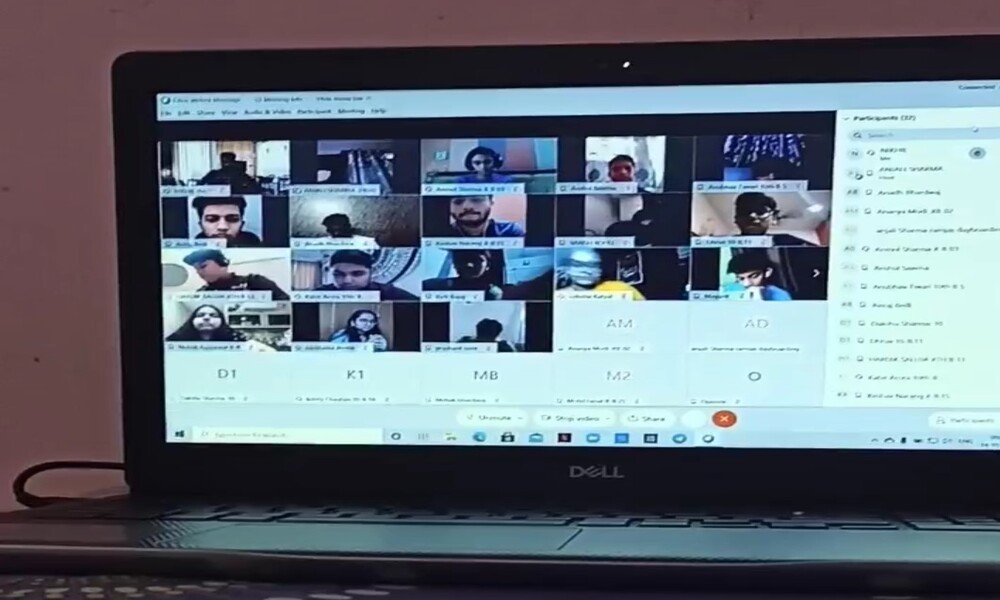 Sumita Mukherjee, principal of Ryan International School said that there are no grievances as such but maybe a little tethering  problem was there in the beginning. She said, "Parents are very happy with the exams that have been streamed online. The Ryan International school has their own platforms like Ryan Topper OS for online teaching."
Mrs Ritu, a psychologist said that there are no such major issues. "Parents are comfortable with the idea of online exams owing to safety in such difficult times. The main concerns during the online exams would be maintaining stable internet connections." She said that teachers have also adapted the online exam system quite well. Although they had to face a lot of challenges while learning new technologies.