Rubble and debris in Kharghar, Navi Mumbai has caused the loss of wetlands and biodiversity. Experts feel the measures taken by the authorities do not propose long term solutions. Navi Mumbai is the third cleanest city in the country.
Harsh Kurup | November 18, 2020 |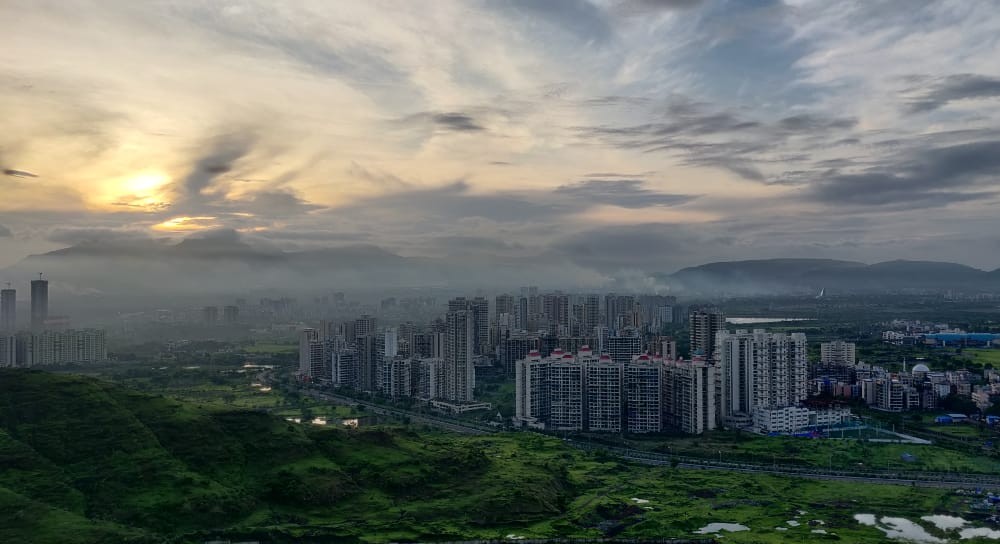 Navi Mumbai: Requisite boards haven't been set up to regulate the dumping of debris in wetlands despite a long-standing directive by the Wetland Grievance Redressal Committee appointed by the Bombay High Court. This directive was issued to The City and Industrial Development Corporation (CIDCO) of Maharashtra.
A member of this Committee, D Stalin said, "According to our estimation, there are around 3000 dumpers plying illegally from Uran to Seawoods. There is total lack of governance since there is no body to regulate these operations nor an inventory of designated wetlands and mangroves."
Residents have been complaining about loss of wetlands and biodiversity over the past year.
"The debris are clearly visible during morning walks around these hill slopes and land. We should be striving towards preservation of these lands as opposed to the destruction we have witnessed," said Akash Raje, a Kharghar resident.
Truckloads of illegal construction waste and debris are dumped at various spots around the city of Kharghar, Navi Mumbai. The hill slopes at Owe Camp near Sector 35 and areas around Kharghar Valley Golf course Sector 21, seem to be the hotspots of the illegal dumping of construction waste and rubble.
Mangal Kamble, President of Swacch Kharghar Foundation (SKF) (hyperlink here) said, "We have been complaining and bringing up this issue of debris dumping to the authorities concerned but no visible action has been taken." She added that a wetland near Sector 16 was being filled with rubble and the water was being drained from the water body to construct over it. "We even planned a plantation drive and proposed a road to save the area concerned from desecration but received no response to our request," Ms Kamble said.
"The operations and management of plots developed by CIDCO have not been handed over to the Panvel Municipal Corporation (PMC) yet. The cleaning of the debris thus, falls out of our jurisdiction for now," said Jitu Madhavi, from the Kharghar ward office of the PMC. "We have plans of recycling and utilizing the debris and construction waste to make by-products and compounds, but that would take place only after the handover," he added.
Raosaheb Survase, Asst. Security Officer CIDCO said that security personnel and guards have been appointed on these spots. "Miscreants bring the trucks in the night after the guards are off their shift to dump the debris." However a vehicle was recently booked and police have arrested the suspects. This has warded off such illegal activities for the present, according to him.
Ms. Kamble said, "The authorities say they're on it and would place guards but it only seems like a temporary measure. There should be no debris visible if proper action is being taken," They haven't responded to their letters and petitions, she added.
According to Mr. Stalin, who is also the director of an NGO, Vanashakti, this entire issue can be immediately addressed if the authorities have the will and intention to do it.