There are no government libraries in Haryana's 154 cities and towns.
Sonepat: Haryana has only 27 established public libraries that support its population of 28 million. At least two district libraries should be available to the public, a report submitted by the working group appointed by the Planning Commission in 1965, indicates.
But with a total of 22 districts in Haryana, there are only 19 district public libraries.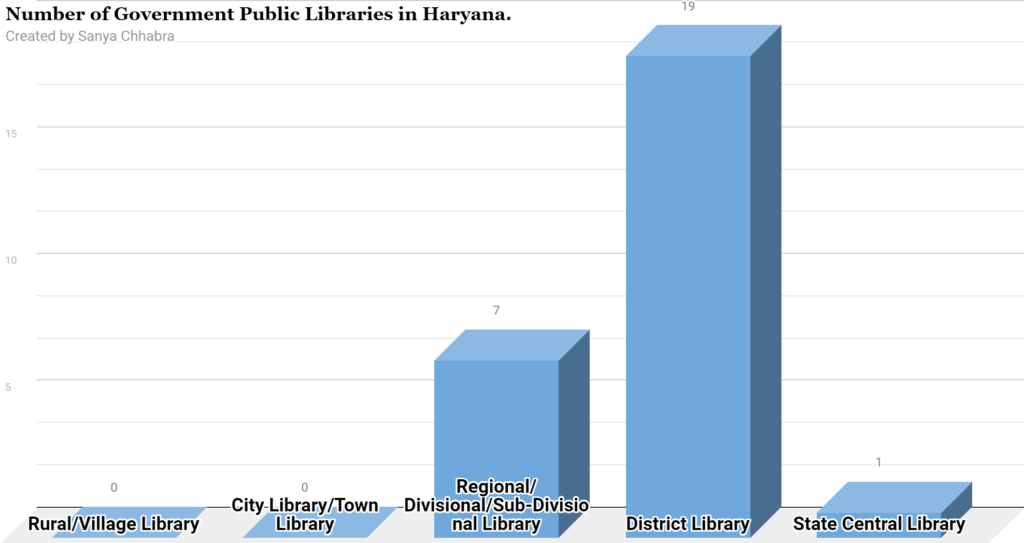 Aakash Saini, an 11th standard student from Khan Colony, Sonepat confirms that there is no nearby library to assist him in his education. He says that one public library is not enough to serve the needs of everyone in Sonepat. "With the lack of public libraries, there is also a lack of awareness about public libraries amongst people," he adds.
"The only library I'm aware of is the private Manav Sewa Library in the city (Sonepat), we do not have any public library around here," says Meena More from Murthal village. She works as a sports teacher in Little Angels School, Sonepat.
The Haryana Public Libraries Act, 1989 states that in addition to a district library, the establishment of – Municipal or City Library, Block Library, Village Library, and smaller book deposit centers, should be ensured.
Despite that, there is hardly any public library situated in the rural region of Haryana, a 2018 research paper shows. Of the total state population, 65 percent live in the villages of rural areas.
The District Library of Sonepat, built in 1980, remains empty in the wake of the pandemic. With empty chairs, loads of books waiting in a corner to be written off, and fresh paint signaling the newly-written half-complete letters of the library's name on the front wall entrance, the odor of reality conveys the long-standing existence of the library.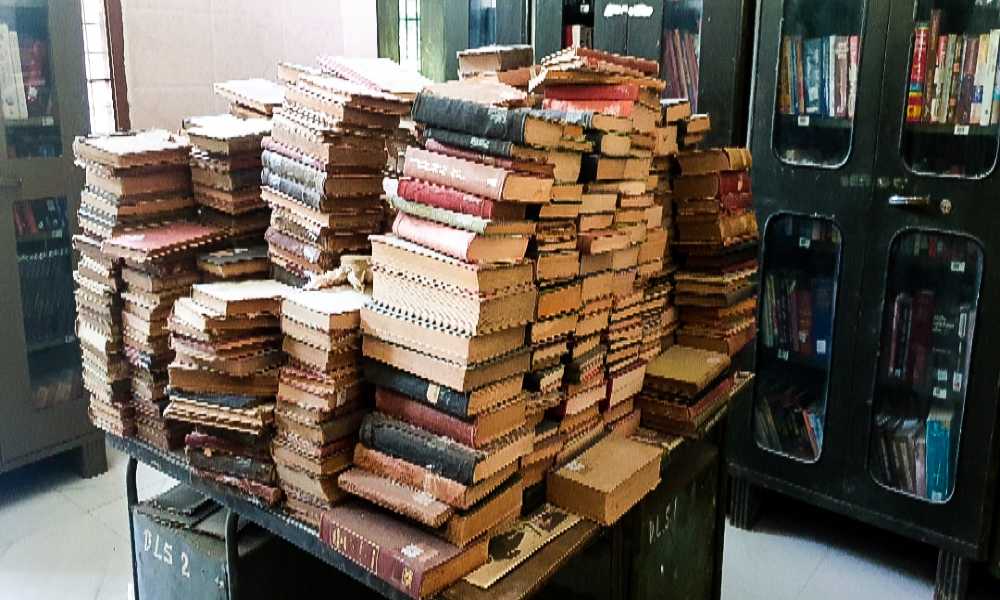 The librarian informs that before this global crisis hit them, around 100 students used to access the library's services on a daily basis. Many students who live in villages travel for hours to avail these services. The library alone supports a population of 1.5 million.
With a stock of more than 42,000 books, there is an absence of a variety of books, says the librarian. She mentions that because a majority of students who visit the library come to study for competitive exams, the standardized supply of books that the library receives from the Raja Rammohun Roy Library Foundation (RRRLF) often ends up of no use. Accordingly, she says that there is no allocation of dedicated funds for books on an annual basis.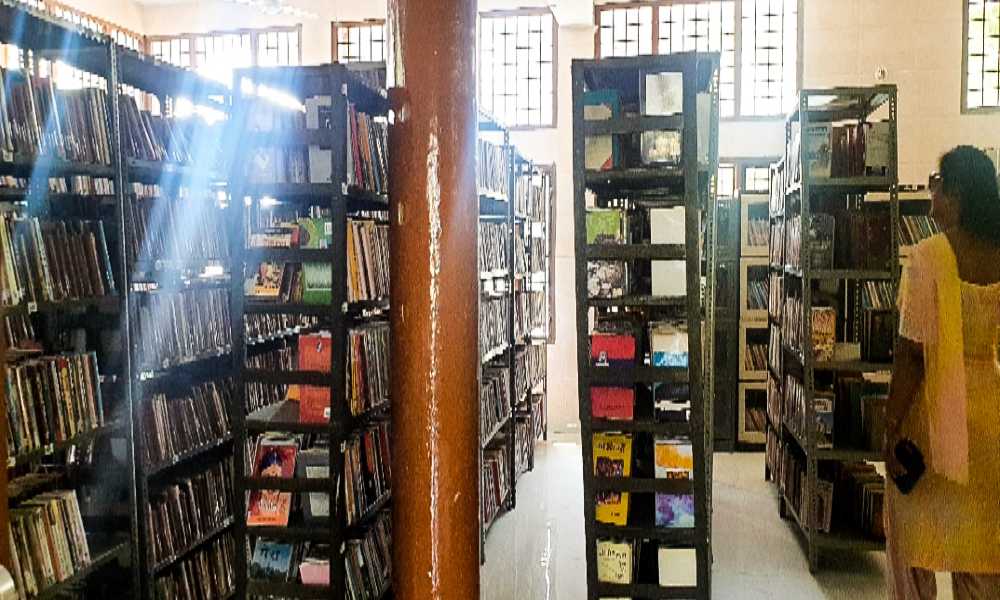 Raja Rammohun Roy Library Foundation (RRRLF), the nodal agency of the government, provides financial assistance to public libraries in the form of matching grants. The grants are sanctioned on the basis of applications received from libraries with recommendations from state/UT library authorities.
The District Library of Sonepat stands at approximately 1,100 square yards of land, according to the librarian. But she hopes for an additional 1,833 square yard of land for the library building.
"I have filed multiple applications for assistance in the sanctioning of funds and also, the extension of the land, but the system is slow and it's years before we get a response," says the librarian. "In the last three years, I have filed the application once every year, from 2018 to 2020."
The state government gives a maximum amount of Rs. 10 lakh to district libraries and Rs. 8 lakh to sub-division/town level libraries once every decade, for construction of a new building, or extension of the existing building, according to a study.
With no staff to support the librarian, she undertakes most of the responsibilities herself.
She mentions that the library building was whitewashed after more than 15 years, and that the work on furniture and infrastructure is still ongoing.
A 'Library Infrastructure Fund' of minimum Rs. 500 crores should be created, N.Avadaiappan, Former Director, Public Libraries Department Tamil Nadu, recommends in his presentation on financing public libraries.
Public investment in cities and towns for public library infrastructure remains largely underinvested, says the 2018 research paper titled 'A Policy Review of Public Libraries in India', authored by Preedip Balaji, library consultant at Indian Institute of Human Settlement.
Although there is no definite record of per capita state expenditure on public libraries in Haryana, Raja Rammohun Roy Library Foundation, established in 1972, had allocated Rs 4,150 lakh in 2015–16 for assistance to public libraries in India, according to the research paper.
"There is a scope for libraries everywhere," says Shipra Chand, who has worked as a librarian for more than 15 years. A former librarian at Bhagwan Mahaveer Institute of Technology, Sonepat, she now works as the librarian in Presidium School, Sonepat. "With cost-effective state initiatives like digitalization of the entire library system, the working can be smoother and more efficient." She adds that an established library should take into consideration easy access to the books with the help of online databases.