The pandemic induced work-from-home and the occasional stepping out of the house has left the istriwalas in Palam Vihar struggling for their daily expenses.
Swati Saraswat | October 22, 2020
Gurugram: Istriwalas saw a dip in customer base on account of the ongoing Covid-19 pandemic as most of their customers are not stepping out of their houses and hence, do not wear formal clothes. As a result, they are unable to earn enough money to afford their daily expenses including their house rent, and daily meals.
"I used to iron around 40 pieces of clothes daily but after lockdown, I hardly get five to 10 clothes in a gap of three to five days," said Gulshan, who has been ironing clothes for around 18 years.
"Earlier everything was going fine. We were able to manage our expenses. In the lockdown, our situation has worsened. Now, we are only able to afford a one-time meal. We are also struggling to pay our house rent. I've paid some amount but I'm still left with a balance of around Rs 20,000. Our landlord keeps asking us to vacate," said Ramji Lal, who owns a makeshift shop in Sector 2, Palam Vihar.
People prefer ironing their clothes on their own to avoid any risks. They're not stepping out until necessary. Therefore, less formal clothes are required.
Shruti Godha, a resident of Palam Vihar said, "My office has not yet resumed physically so there is no need for me to get my clothes ironed. While working from home, I usually wear t-shirts, track pants. Also, I've rarely stepped out of the house since lockdown." 
Another resident, Harshita Srivastava said, "I go to the office three days a week. But now I prefer ironing my clothes on my own. I don't feel safe to give my clothes to the laundry guy anymore. I have elderly grandparents at home, so I try to be extra cautious."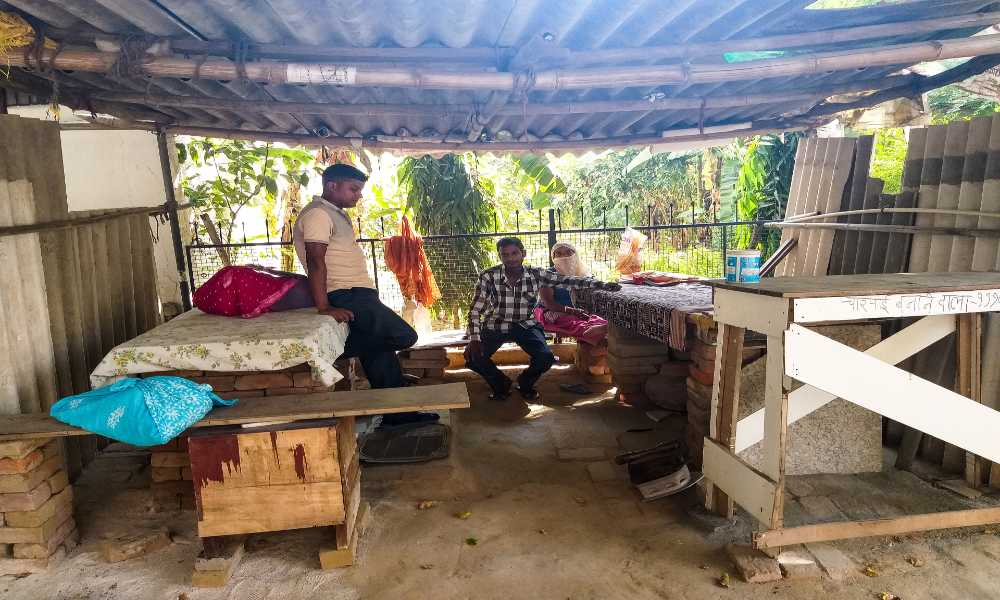 With their savings drying up slowly and debt piling up, Istriwalas cannot entirely depend on ironing clothes for a living. Some of them have taken up other jobs to support their families.
"I am considering switching jobs. Now I have taken up the job of washing cars in my society. In the morning, I clean cars and then iron a few clothes by the afternoon if I get any. I am waiting to see if things get any better by the next year. Otherwise, I have no option left than looking for something else because the ironing business is not working out for me." said Ajeet, owner of the makeshift shop in B block, Palam Vihar.
Dr Anjali Borhade, director, Disha Foundation suggested that greater awareness about Covid-19 is required for both the istriwalas and their clients. There has to be some sort of training to make this business of ironing clothes Covid-19 proof.  She further pointed out how the onus also lies with the citizens. The customers also need to take the conversation forward and come up with ideas to make the delivery of ironed clothes safer. 
"Citizens need to talk to these people and tell them about what their expectations of safety are.so that both parties are not at the risk of Covid-19. I think sensitization towards the situation and do's and don'ts need to be followed by both parties. I think the istriwalas may not be empowered enough to do that so the citizens need to take that step forward," Dr Anjali added.