The bustling crowds of the book-market have been replaced by vast empty spaces with only a few buyers and sellers in view.  
Delhi: Due to low footfall and high operational costs, the Daryaganj book market faces a permanent shutdown. Booksellers said their sales figures ranged from Rs. 5,000 – 10,000 per day before COVID-19; after reopening on a trial basis from August 23, many failed to earn any profit. The book-market is held once a week on Sundays. 
Mr. Ashrafi Lal, vice-president of the Daryaganj Patri Sunday Book Bazar Welfare Association, said that only 90 sellers have been allowed to set up stalls since August. Of these, only 60-70 sellers are showing up. Furthermore, about 25 sellers have permanently shut shop. The total strength of the market was 258 sellers before the lockdown.
Given that each seller actively keeps on buying and selling books, the lockdown in March left many sellers with stocks worth in lakhs. Most of them are setting up shop only to clear this stock. Kuldeep Sharma, who sells Union Public Service Commission (UPSC) examination books, mentioned that he has unsold stock worth about Rs. 1.5 lakh. Ram Shankar, another seller, said his unsold stock is worth Rs. 1 lakh. Since reopening, his profit almost equally matched his operating cost of Rs. 500. Shankar has taken up a job at the Akashwani Bhawan to make ends meet.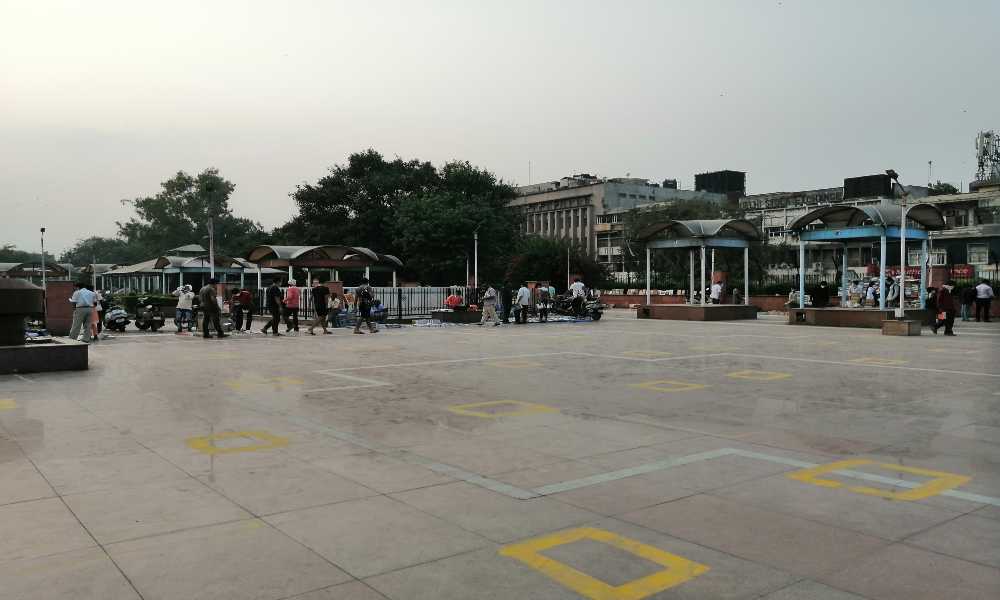 Another factor that has contributed to the low footfall is the timings of the market, the sellers said. The North Delhi Municipal Corporation (NDMC) has allowed the market to function from 4 pm to 10 pm. This means that they have limited daylight to sell books. Most sellers pack-up by 8 pm.
The NDMC licensing inspector of the ward, Aniket Kumar said that for now all markets are running on a trial basis and their timings are set by the Lieutenant Governor's office. Weekly updates are sent to his office, and they will assess the situation and change the timings accordingly.
 "The whole market is running into high losses and there is a big chance that the market might close down," said Arif, who draws 10-20 percent of his pre-COVID-19 earnings. Kuldeep Sharma who earns a profit of Rs. 500 each Sunday since reopening said, "I don't think that the market can survive till the end of the year this way. If corona (virus) doesn't end or if a vaccine does not arrive soon, it will be disastrous for the country." However, Dharmendra, another seller said he maintains his faith in his regular customers.
Harsh Bhati, a student who was looking for engineering exam books said "This market is an essential one, people from far away come here (to buy books), and the market will remain but yes, they will have some problems." President of the Patri Sunday Book Bazar Welfare Association, Qamar Saeed said, "People who live in big houses, who sit on sofas, who can order the best books online, (they) still prefer to come here." 
Tanya Singh, editor at Yoda Press said, "The bazaar won't shut down since it not only continues to be a great source for the readers' community allowing them to access books at a low cost. It is also a great avenue for publishers, whether they admit it or not because having a book of yours available in mass markets like the Sunday Book Bazaar means that your book now has reached the masses."