Due to the indefinite suspension of classes amid coronavirus outbreak, the parents of Indian-origin students pursuing MBBS degrees in China are seeking accommodation of their kids in Indian medical universities.
By Neetu Saini
Juggling her books and clothes, Apurva Issar, a fifth-year student of Tianjin Medical University in Beijing was packing when she received a circular from her university asking the international students to stay at home and enrol for online classes, until normalcy is restored in the Republic of China amid the novel coronavirus epidemic.
Apurva and her other classmates—who just gave their semester exams, flew to India on January 10 to spend a month break with their families. Chaos started when the World Health Organisation (WHO) declared outbreak of COVID-19 as a 'public health emergency'.
Shruti, another medical student from TMU said, "We were supposed to return by February 13, but due to the lockdown and flight suspension from India to China, we were unable to return. We're expected to start our internship in June, and I'm afraid our semester will get wasted if the situation remains the same."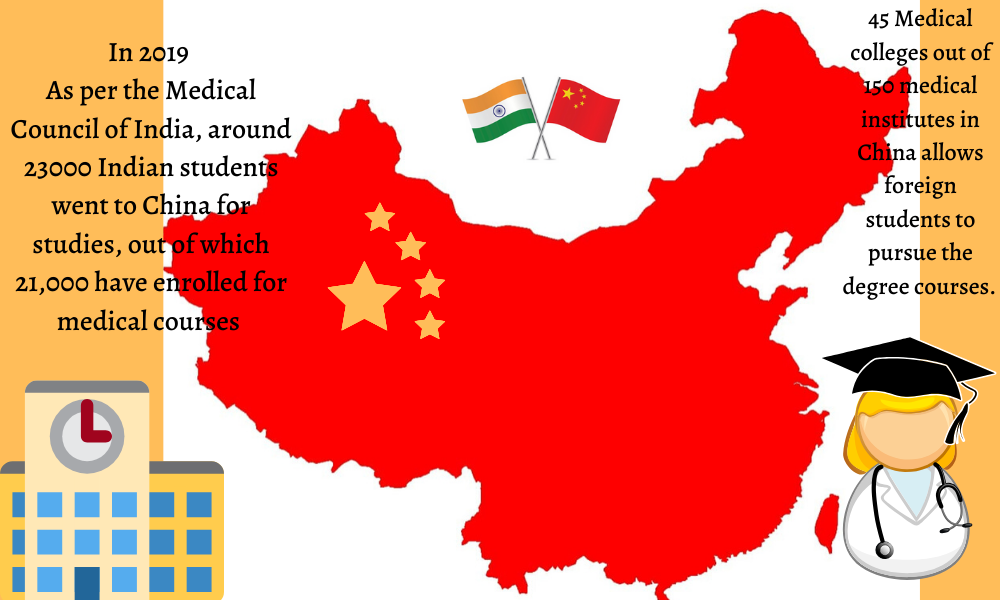 Concerned about their upcoming internships, the medical aspirants are constantly ringing up their university authorities, asserting to start the online classes as soon as possible.
 "I'm worried about the Foreign Medical Graduate Examination (FMGE) that is due next year. I hope to get our provision on time, because at this point, we can't afford any further delay," said Apurva, a 2015 batch medical student.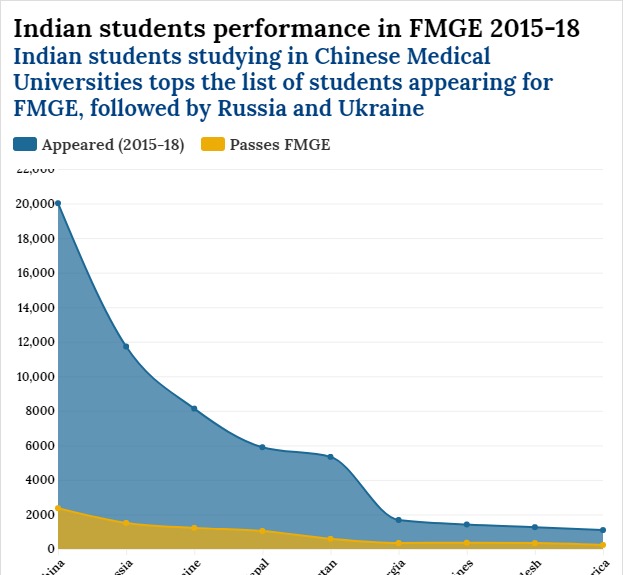 "I'm glad that our university has taken the initiative of conducting online classes, and it should kick off soon otherwise our semester will be delayed. But we have heard that online classes in China have already started," said a medical student who hails from Delhi.
In the wake of novel coronavirus outbreak in China most of the Chinese medical universities have postponed the start of their spring semester. The semester end break has turned into a two-month lockdown for the international students.
Agitated over the delay, parents have come together through social media and WhatsApp to resolve the matter. One of the many demands put forward by them is to accommodate their kids into Indian medical universities for the time being.
"We urge the government of India and the Medical Council of India (MCI) to acknowledge the issue and consider the plea of international students to accommodate them in local medical universities since they can't return to China till further orders," said a parent.
Citing the grim situation of China, many parents are hesitant to send their kids back. In a bid to bring relief to their kids, parents are planning to bring together consortium of different associations to convince the government of India.
"One of the student's parents has already made representation to the Ministry of Health and Family, Ministry of External Affair and secretary MCI on February 11, but officials are yet to mull over the matter," said Alka Chaudhary, another parent.
Dhirendra Trivedi, a student consultant in Delhi for abroad studies, said that talks regarding the delayed spring semester have been initiated with the University Dean and professor, but they are yet to confirm the campus reopen dates. The Chinese University has given a nod to the idea and are now waiting for the MCI to consider the same.
"I understand the parents are worried about their kid's future, but they must know that the guidelines of the MCI restricts any foreign student or student studying in any international medical university to join any medical college or hospital in India unless and until they clear the examination," said Trivedi.
Past few years have seen a rapid rise in the number of Indians enrolling to study medical in China. According to the data released by the Ministry of Human Resources and Development in 2019, there are about 23,000 Indians enrolled in Chinese Universities, out of which 21,000 are pursuing medicine.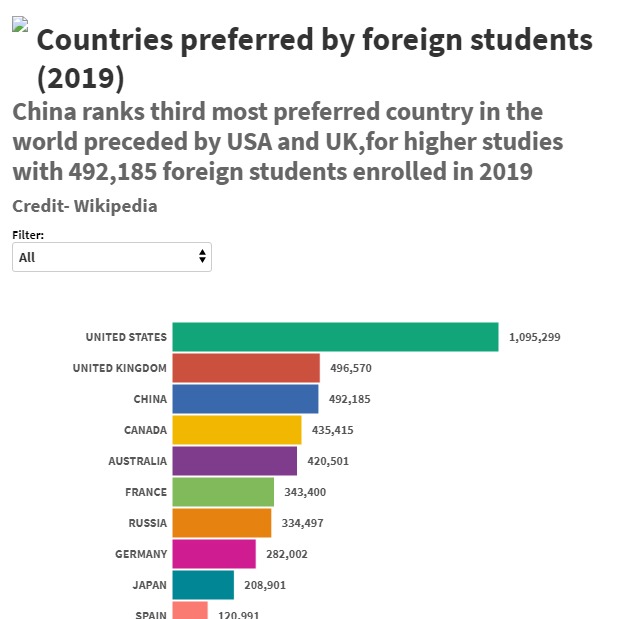 "This year we saw an enrolment of 200 Indian students in our university. It's not surprising as the number of students hailing from India keeps on increasing every year owing to the high bars set by the medical universities in our country," said Apurva Issar.
Suggesting a solution, Dr. Sonal Chauhan, from All India Institue of Medical Science (AIIMS) said that it's not an easy task to accommodate foreign students in Indian medical universities. Temporary placements are considerable but until their respective universities give them a confirmed date of when the college will reopen, no administration can enrol students.
"At present, these students can cope up with their authorities. If they feel they are lagging in practical knowledge (clinical practice), then they should search for hospitals that can provide short term internships to clinical classes, because the course structure for few subjects is same everywhere. Further, we hope the administration of their medical institutes do something to tackle this situation," said Dr. Chauhan.