The toilet locator app introduced by the Ministry of Urban Development in partnership with Google renders useless.
By Rhythima Agarwal
Users lack awareness of the inefficient toilet locator app which makes it difficult for public toilet users to find toilets to relieve themselves in, while travelling long distances.
Arkesh S, an auto driver said, "I use public toilets frequently, but face problems in finding toilets in the areas like Whitefield, Hosur Road, Marathalli and Electronic City." He further added that he has not downloaded the app .
Sharanya B.K., an engineering student said, "I am not aware of any such app launched by the government. Even I have faced problems in finding a community toilet and had to ask the local residents for it."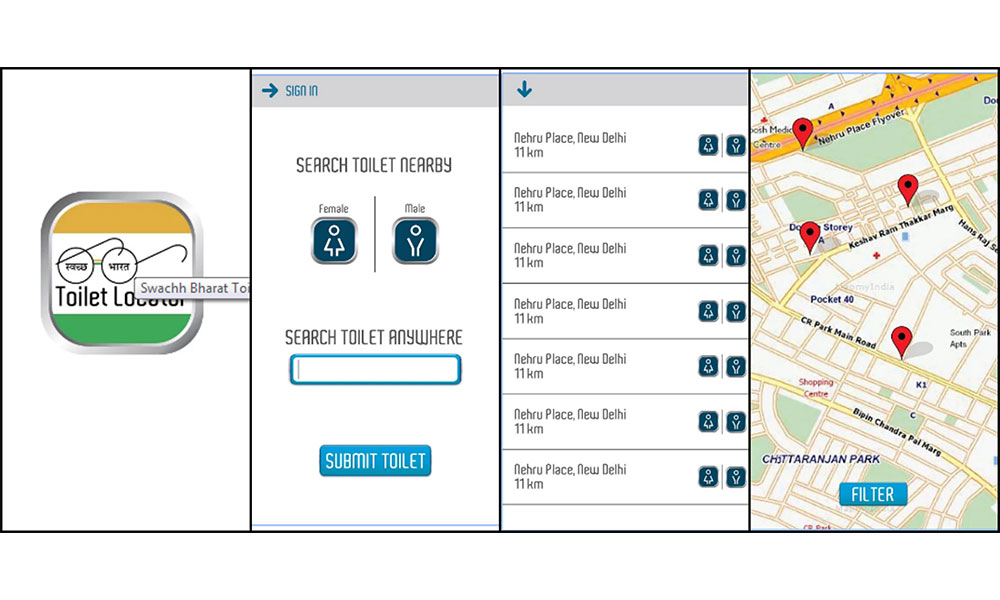 The Ministry of Urban Development in partnership with Google launched the Google toilet locator app on December 22, 2016, under the Swachh Bharat Mission. The app integrates data regarding all the public toilets including those present in private buildings with the help of google maps. The app locates household toilets, community toilets, and public toilets. Additionally, it has features like cleanliness ratings, details about toilets, payment details, nature of toilet seat and working hours. 811 people have downloaded the app.
However, Niranjan, Executive Engineer of Storm Water Management, BBMP said, "We conduct awareness programs via pamphlets, FM radio and newspapers to inform people about the app."
Sandeep Anirudhan, founder of Citizens agenda for Bengaluru commented on the issue and said,"The solutions are manifold. Firstly, people should be made aware about the app. Secondly, The toilet locator app should be integrated with other popular apps such as the BBMP Sahaya app."