Despite the government of India's ban on corporal punishments, incidents of physical and mental abuse in schools in all parts of the country surface with alarming consistency.
By Riya Sharma
Two out of three school-going children in India are physically abused, reports UNICEF.
The national report on child abuse by the Ministry of Women and Child Development, published by UNICEF states that corporal punishment is a common crime in India and two out of three children in every district of the country fall victim to the crime.
The horrors of child abuse have been in the headlinessince the beginning of this year with a boy in Class II from Kerala's Kottayam district being allegedly caned by his teacher for not being able to read a textbook properly to a couple of days before that when a teacher allegedly thrashed about 29 girl students in a government school in Madhya Pradesh's Sagar district.
The recent case registered against a school principal in Andhra Pradesh's Vizag district after he was filmed subjecting corporal punishment to a group of students in February, is just another example that the incidents of corporal punishment in schools, despiteits ban by the Indian government continue to surface with disturbing regularity.
Section 17 of the RTE Act, 2009, imposes an absolute bar on corporal punishment. It forbids physical punishment and mental harassment to a child and orders disciplinary action to be taken against the guilty person in accordance with the service rules applicable to such person.
Child Rights Trust, a public organisation which works for and with children notified that their child care helpline is witnessing an increase in the number of calls this time of the year as exams are approaching.
Nagasimha G Roa, a child rights activist and the director of Child Rights Trust said, "The government of India in 2016 released a set of child protection policies for schools, but most schools have still not adopted any of those policies."
"Beating a child into submission," Yashwant Jain, member of the National Commission for Protection of Child Rights, a government of India initiative said, "is a popular practice in India to discipline children. Corporal punishment is not just physical abuse; it incorporates mental abuse as well."
Rao added, "Schools are prevalently violating section 17 of the RTE Act and Juvenile Justice Act. Although we visit schools to interact with the teachers, most schools are unwilling to let us take sessions to help repress the practice. They neither follow the child protection policy nor promote details of child helpline number."
Rishika Deswal, a Teach for India fellow said that guidelines or laws are not enough to tackle the problem of corporal punishment.
She said, "It is crucial that we are well aware of what amounts to corporal punishment. Mental harassment is also a form of corporal punishment. Ridiculing students over their academic performances, learning difficulties or disabilities impacts the well-being of students distinctly and scars them permanently."
Dr. Geetha Appachu, a child psychiatric in Bangalore believes that most teachers and even parents are unaware of the short-term and long-term consequences of corporal punishment on students.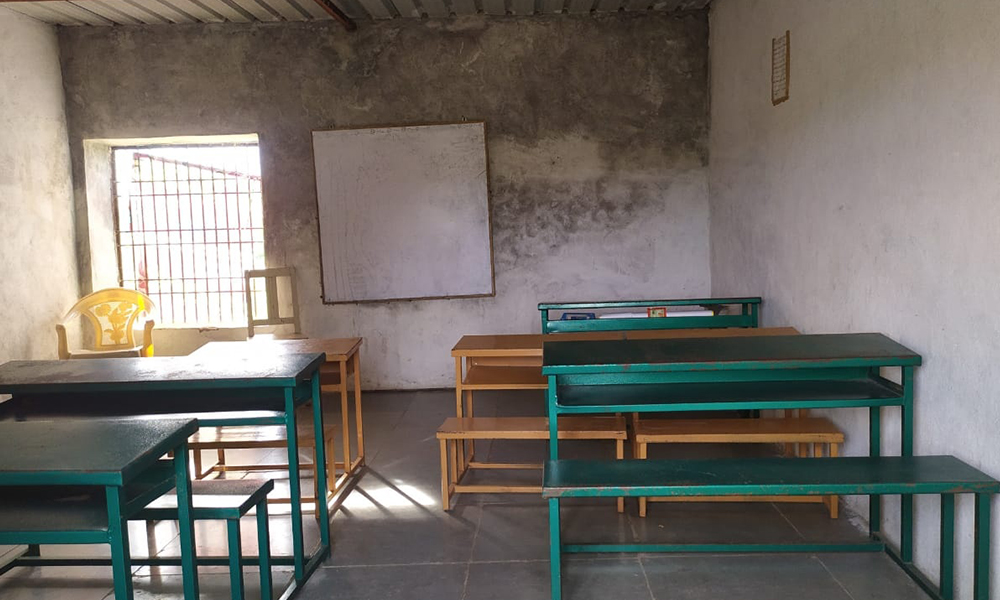 She said, "Most teachers in private schools face a lot of pressure to achieve targets and complete syllabi and they resort to physical punishments and verbally ridiculing the students who are being difficult."
"Unfortunately, these practices are not considered a big deal by most schools. The teachers need to stop and reflect on the question if it is really the student's fault and turn to an alternative approach to corporal punishment," Deswal added.
A number of NGOs like the Child Rights Trust have been conducting training seminars across the country to raise awareness on the need to eliminate corporal punishment from the schools and create an inclusive safe space for children.
"It is high time for all of us to commit to this cause. Schools, after all, play a vital role in the intellectual and emotional development of children and it is crucial for schools to have a safe, secure and healthy environment that stimulates positive behaviour for children to grow up and learn in," Rao added.
Dr. Appachu said, "It is everyone's collective responsibility, as teachers, principals and even as parents to create awareness and prevent further incidents of corporal punishment in schools."