Vegetable and meat sellers wait to shift in the premises of the reconstructed Cox Town Market building which they were promised 17 years ago by the corporation.
Abhinav Kumar
February 25, 2020,
Bengaluru: Bruhat Bengaluru Mahanagara Palike (BBMP) says that the vendors of Cox Town Market will have to wait for another few months till they are shifted to the new building.
"We are still working on the infrastructure of the complex. Hopefully, in a few months the complex will be handed over to the vendors," Assistant Executive engineer of BBMP, Ashok Hinda, told The Softcopy.
Cox Town Market vendors will be writing an application to the BBMP as they are frustrated because of the delay in being shifted to the promised new building. They protested against the BBMP by throwing vegetables on the road on February 25.
Vegetable seller Syed Asfak, one of vendors who protested, complained that the BBMP has been deaf towards their pleas. "BBMP is not doing their work. We have requested them several times to open the complex but they do not respond."
A total of 21 vendors including vegetable sellers, fruit sellers and meat shop owners have been demanding a space in the reconstructed Cox Town Market building. The building was taken over by the corporation in 2003 and construction at the site was reportedly finished five years ago but the vendors have not been shifted yet as there is no water supply or electricity connection in the building.
Shiva K, who has been living in Cox Town for five years said that because the vendors sell their commodities outside the building complex and have half-way encroached the footpath, residents have to deal with traffic jam on the MM Road stretch. "BBMP should shift the vendors to the complex as soon as possible. We are not supposed to bear the consequences," he added.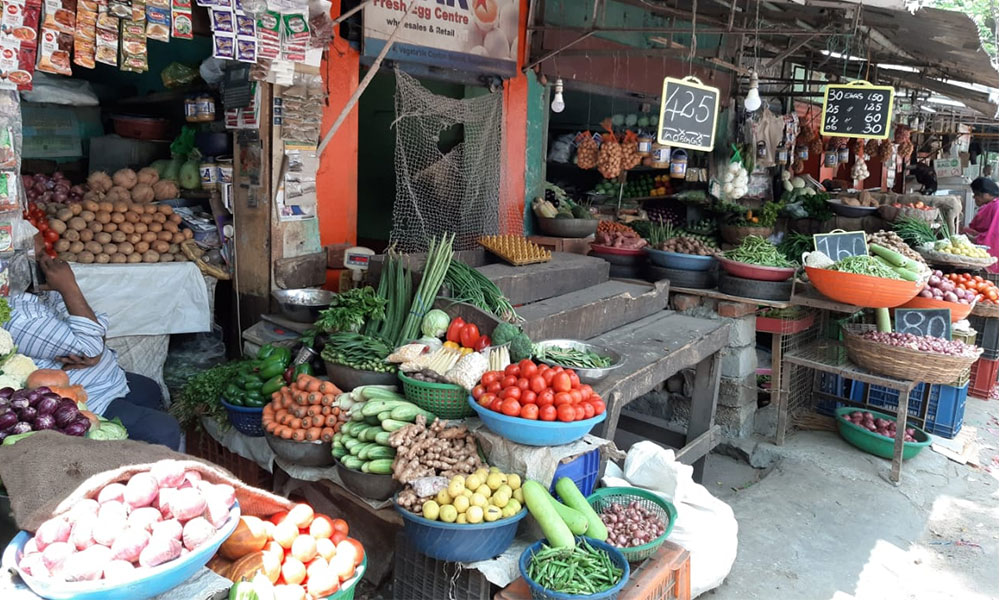 The vendors told The Softcopy that they had talked with the BBMP officials three months ago. Fruit seller Mushtaq Abdul pointed out that this was not the first time that the vendors have protested against the BBMP to open the complex building. "We have been listening to this excuse for two years, they just say work is not yet complete, what are we supposed to do?" he asked.
Urban Planner Anil Bhaskaran said that until the building is equipped with necessary facilities like sewage channel, water and electricity connection, the vendors will not be able to sell their products.