A new study shows that consumers are tilting more towards mobile gaming with every passing year
By Niket Nishant
Bengaluru: The scourge of parents worldwide and the addiction of almost every teenager is a booming industry growing every year.
A study conducted by App Annie, a data-provider for the mobile market globally, showed that in 2019, consumers spent 25 per cent more on mobile gaming than on all other forms of gaming —   computers, gaming consoles and the rest, combined.
Consumer spending in this industry is set to cross the $ 100 billion dollar mark in 2020. The study attributes this stellar rise to the ability of mobile to "democratize gaming", with consumers now having a "portable gaming console" with them at all times.
Although the report shows that the Average Revenue per User (ARPU) for mobile gaming is low in India, it is still considered to be one of the largest emerging markets in the gaming industry. The number of app downloads in 2019 was about 190 per cent more than in 2016. Out of the 204 billion apps downloaded globally in this period, close to 40 billion were downloaded in India alone. The surge in the number was "largely fuelled by emerging markets, including India," the study says.
Gaming cafes across the city are bearing the brunt of this increased tilt towards mobile gaming. Mr. Yogesh, one of the managers at League of Extraordinary Gamers, said, "The average footfall here is 25 per day. It has almost halved of what it was 4-5 years ago."
"Mobile gaming is a growing enterprise globally," said Mr. Clifford, manager at Clan Gaming, another gaming cafe in the city. "There is no doubt that it is eating into our business. The maximum capacity at our cafe is 23 — with 20 computers and three play-stations. However, all weekdays combined, we get only 60-70 people."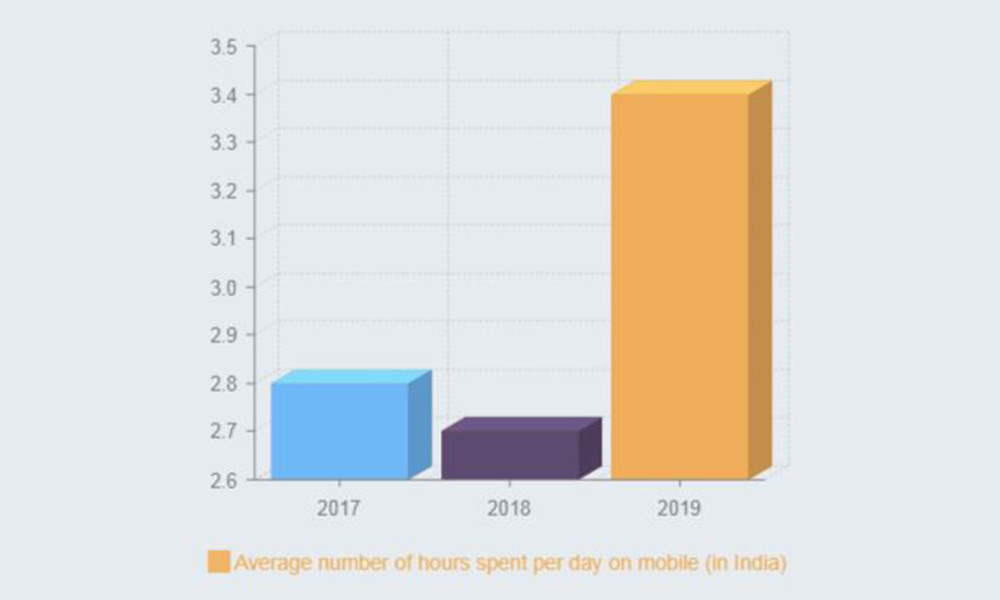 He revealed they have had to come up with special offers like "Happy Hour Package" to keep their subscriber base intact. "This package, which offers a discount on the consolidated fees for multiple hours instead of requiring the user to pay hourly, draws quite a few children between 8-14 years old," he said.
"Outlets for snacks inside the cafes can also enhance the experience," he added.
"Mobile-gaming is convenient," said Mr. Manish Abhishek, an MBA student and a YouTube streamer with 300-odd subscribers, "and with options like screen-recording available, it becomes even more valuable, especially for YouTubers who thrive on gaming."
Screen-recording is a feature in mobile phones which allows users to capture screen sequences. In some phones, it allows audio to be recorded too.
Mr. Rishikesh Jha, a final-year student of an engineering college in the city, is also all praise for mobile gaming. "Even premium features on most mobile games, including the best ones currently like PUBG and Free Fire, cost much less than an Xbox (a kind of play-station). An Xbox might be a better experience, but youngsters care more about the game being cost-effective."
The average number of hours spent daily on mobiles also increased by 25 per cent in 2019, as opposed to the year before when it had dipped marginally.