Despite the ban on advertisements in public spaces, flexes with slogans promoting political parties can still be widely seen in the city.
By Batchu Rushali
If you're one for aesthetics and have been wishing for your beautiful city to become free of flexes, you might have to wait longer. .
In spite of the law prohibiting the same, banners and flexes displaying advertisements are rife in the city.
The Karnataka Open Spaces (Prevention of Disfigurement) Act, 1981 prevents advertising in public places, except in bus shelters and skywalks. Non-adherence could attract a penalty of Rs 1000.
An official from the Advertisement Department in Bruhat Bengaluru Mahanagara Palike (BBMP), said, "We haven't given anyone the permission to advertise. The zonal offices are responsible for lodging a complaint if they see flexes in their respective zones, for appropriate subsequent action by the police. However, the rule is not being followed strictly as the penalty is not much. We don't have a data on the number of flexes seized but we take actions as and when the complaints are lodged."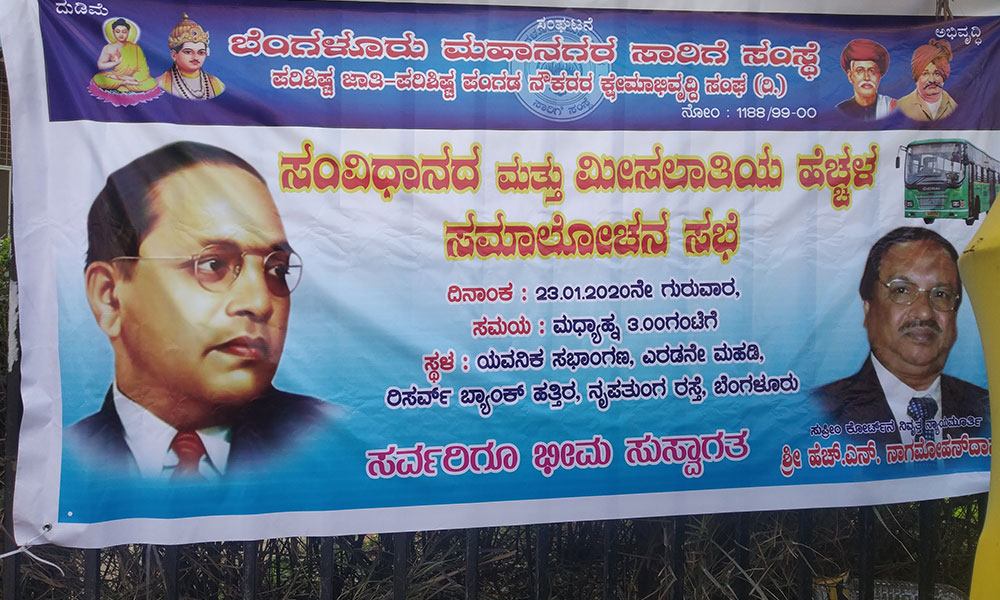 Mr Anil Bhasakaran, an urban planner, said, "The High Court of Karnataka ordered all banners and flexes to be removed and consequently, there is a drive against the flexes by the corporations in Karnataka. The restaurants and companies should use other mediums, like internet, for advertisement."
Several restaurant-owners and small businessmen told The Softcopy that the flexes help them promote their products and allow them to promote their offers and discounts. So, they are not ready to give up on the flexes despite the ban.
Mr Bhasakaran believes that these flexes are not good for the aesthetics of the city, "These flexes are a menace. They are made of plastic. And the lead color on them is detrimental to the environment. It also distracts drivers and commuters while driving and can cause accidents."