National Green Tribunal urges for de-centralized management of waste as Bruhat Bengaluru Mahanagara Palike (BBMP) drowns in city produced garbage.
By Riddhiman Roy
As BBMP runs out of places to dump waste and the waste disposal apocalypse looms large over the city, National Green Tribunal (NGT) singled out de-centralized waste management as the only plausible solution to the problem.
Decentralized waste management is about each community taking care of the waste they produce within their locality and not depending upon government bodies to process it in a large facility or use a landfill.
"It is high time that people start taking ownership of the waste they generate through their consumption- based lifestyle. It is very difficult for a single body to take care of the enormous amount of waste generated in a populous country like India," said Mr. R Ramesh, Central Public Information Officer, NGT Chennai.
According to him, the need of the hour is for local residents and non- governmental bodies to come up and provide a helping hand to BBMP in dealing with the problem of waste disposal. "BBMP should take up initiatives to provide grass-root level education to residents and help them identify and segregate waste. Locals, in turn, are to use self-made landfills or transport waste to waste processing facilities in the city," added Mr. Ramesh.
On January 10, 2020, a recently opened landfill by BBMP at Mittaganahalli was filled to the brim.  More than 200 compactor trucks carrying waste queued up near the quarry but could not offload. A few months before this incident, NGT had directed BBMP to close the landfill at Belahalli as it reached saturation point after unscientific dumping of wastes. More than 18.99 lakh tones of mixed waste had been dumped at Bellahalli. Hence, BBMP decided to shift to the quarry pit at Marenahlli and reopen the closed ones at Mittaganahalli and Bagalur.
NGT had set a deadline of November 1, 2019 for BBMP to stop dumping in landfills. But currently, BBMP continues to operate with three landfills at Mulahalli, Marenahalli, and Bagalur, as the hunt for a good solid waste management strategy goes on.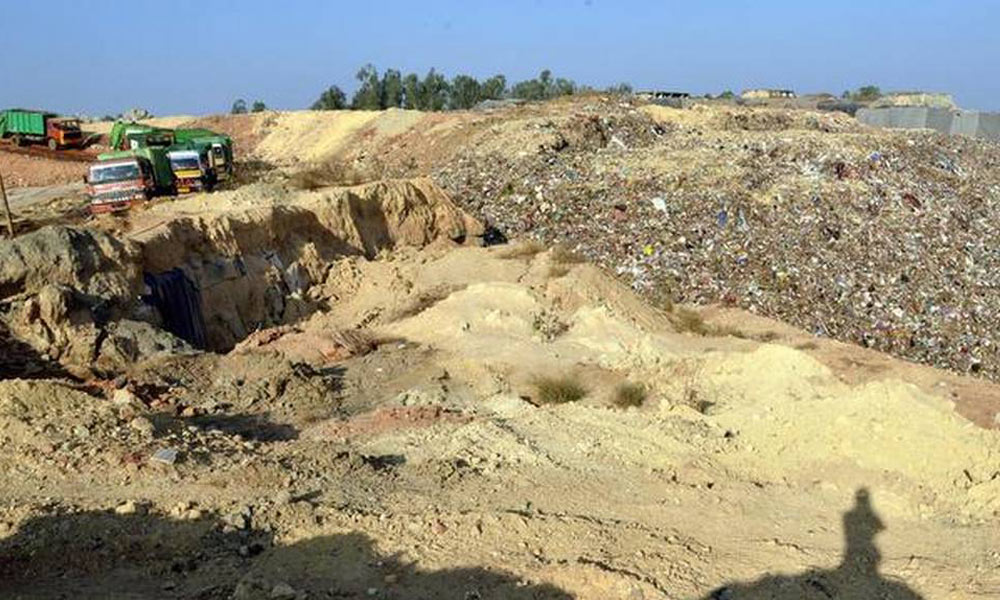 But it would be unfair to blame only BBMP for the waste disposal problem according to Mr. Nagappa, an engineer in the Solid Waste Management Department of BBMP. BBMP does not only deal with waste management but a whole array of civic issues, this leads to a crunch in finances allocated to different departments. "It is a very costly affair to transport the waste generated throughout the city to treatment plants and then segregate them scientifically, hence landfills are being used as a temporary solution," said Mr Nagappa.
But even as a temporary solution landfills pose a serious and permanent threat to the environment and the people living near it.
Mr Sandeep Anirudhan, an environmental activist said, "There are more than ten toxic gasses released from a landfill, methane being the most dangerous one. Plus the groundwater quality goes for a spin, as the garbage is not always scientifically segregated."
"The health risks from a contaminated landfill include birth defects, low birth weight, and in extreme cases—cancer," added Mr. Sandeep.
Mr. Nagappa added that, BBMP had already started fining residents failing to segregate the waste they generate. A total of 19 people/community were fined since the beginning of the year. On top of that BBMP along with Centre for Environment Education(CEE) are planning to collaborate and introduce waste management courses in Karnataka government schools to spread awareness. "A total of 58 schools have been shortlisted till now," said Mr Naggappa.