Karnataka government is lagging behind in providing adequate charging stations and subsidies for electric-autos in Bangalore.
Yumna Ahmed
Despite the state government's push for electric means of transport, there are not enough charging stations in the city.
In March 2019, the Transport Department of Karnataka decided to issue permits for 5,000 e-autos over the next five years.
Shashi Kumar, who drives an electric auto, said, "If batteries in an e-auto die unexpectedly, we are helpless because there are not enough stations for charging.""
"I regret buying this auto because maintaining it is expensive," he added.
After discussions with auto-drivers' unions, we have recommended a subsidy of Rs. 1 lakh each, said Shivraj Patil, Additional Commissioner for Transport (e-governance). The recommendation is still under consideration.
"Four crore rupees have been allocated to Bangalore Electricity Supply Company Limited(BESCOM) for electric-charging stations," he added.
The BESCOM has come up with new electric-charging stations at M.G. Road, Koramangala, Jayanagar and Whitefield.
C.K. Sreenath, Deputy General Manager, Smart-grid and Electric Vehicle, BESCOM said, "There are 126 fully-functional electric-charging stations in the city. Since they have not been inaugurated yet, they cannot be used."
"It is hard to say when exactly the stations will start functioning," he added.
Adarsha Auto & Taxi Drivers Union complains about lack of charging-station and inadequate subsidies.
M. Manjunatha, the president of the union, said, "An electric-auto costs Rs. 3 lakh, but the subsidy is only Rs 1 lakh."
KYTO motors was interested in providing electric-autos at Rs. 60,000 while the government-approved company Mahindra sells them at Rs 1.3 lakh, which is quite expensive.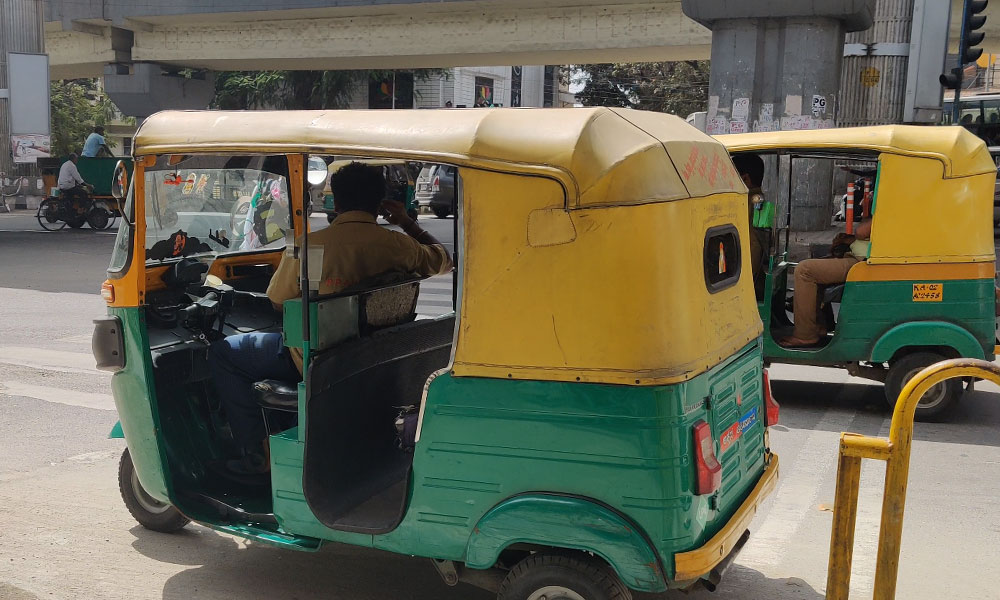 The Softcopy could not independently verify the claim about the proposed price for KYTO e-autos.
In the 2019 annual budget, Finance Minister Nirmala Sitharaman announced a tax rebate on electric vehicles.  Karnataka, however, still does not have enough electric autos.
Environmentalist Sandeep Anirudhan, activist and co-founder of Connecting the Dots explained, "It is very important to cut pollution in Bangalore. Electric-autos will be a great success, in view of the drastic climate change. The government should consider boosting this means of transport.
"Data for the exact number of e-autos running in the state is maintained by the Centre and not by the state," said Praveen, in-charge of data at the Transport Department of the state.
Srinivas Alavilli, urban-planner and co-founder at Citizens for Bengaluru, said, "Adequate subsidies have to be rolled out for e-auto drivers. The government should take a decision in this regard after taking the stakeholders into custody."