KYC verification of customers in the city is under high risk of banking fraud.
Abhinav Kumar
More than 20 cases relating to KYC alone have been registered with the city cybercrime police station in Bengaluru in past one month.
KYC stands for 'Know Your Customer'. Through KYC banks know the details of their customers, like address and identity. This is done to avoid misuse of subsidies, etc.
Shadaan Ahmed a resident of Bannerghatta said, "In the month of November, a message came to my mobile to do your KYC of Paytm wallet and after I clicked the link, it deducted Rs 2000 from my wallet."
Anish Kumar, a student, also complained about Rs 2000 being deducted from his wallet when he clicked on a link to do his KYC. He reported the fraud to his bank and the cybercrime cell.
Piyush Singh, a student, said that he had faced a similar situation, when a random man called for KYC and sent him a link, which cost him Rs 4000 from his wallet. He later lodged a complaint at the cyber police station.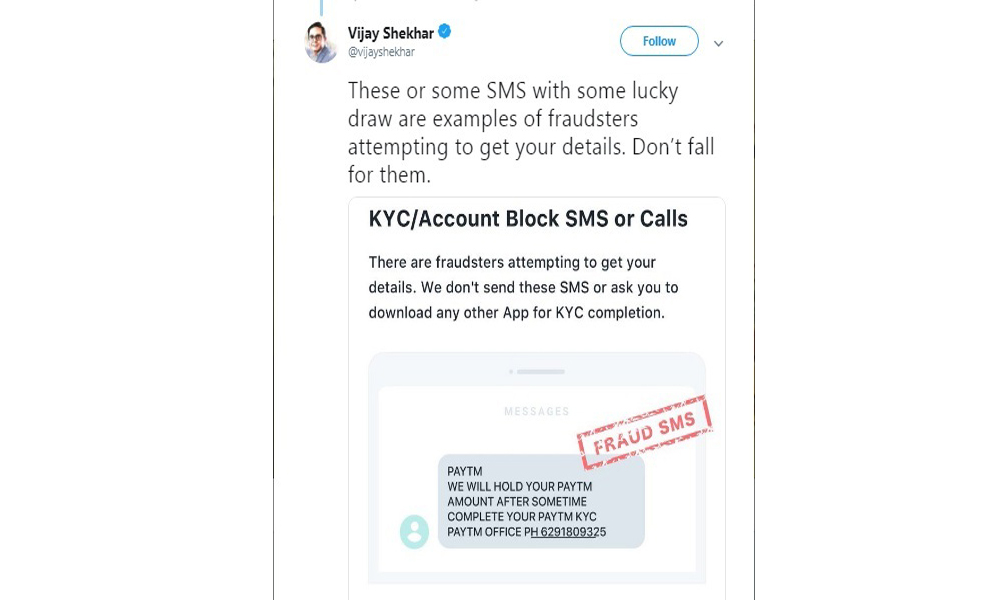 The fraudster targets customers by asking them to download an App, desktop software or to click on a link to know their KYC process through which they can access the bank information and transfer money in a second. These links usually lead to online payment apps leading to accounts of the fraudster.
Investigative Officer at Cybercrime police station, Prashant Babu said, the cybercrimes are very prominent these days and it is also difficult to track such criminals. "It takes at least 15 to 20 days' time to solve one case," he said. Tech expert Sammer Saurav said, "Digital frauds are very common these days as more people are moving to digital payment platforms. People should know everything before using (these platforms). For instance, be aware of messages on WhatsApp that prompts for linking Adhaar card to complete KYC process, and always check with your bank if anyone sends a message regarding KYC process."