Valliyama layout road full of unfilled potholes; Local residents and shopkeepers face consequences.
Ritam Chatterjee
Two kilometres from Central jail, the road connecting Sarjapur main road and Valiyamma Layout is colonized by hundreds of menacing potholes. Condition of road not only slows down traffic, but also is affecting business of local shopkeepers.
"Do we pay road tax to face the risk of travelling on such dangerous roads? The road is broken for the last two years. The amount of money which is spent on beautifying core areas like Vijayanagar, Tender Sure in CBD, Signal Free Corridors in Rajaji Nagar, can be used for the necessary upkeep of our ward," says Abhinav Rajput, a bike-rider from the locality.
On November 1, 2019, BBMP assured citizens to fill around 15,000 potholes in 10 days in the city. However, after the deadline, a report shows hundreds of potholes still not repaired in Bengaluru.
Hari Krishnan, a shop-owner near the layout, said, "BBMP allots funds to every ward for annual maintenance to repair the roads. The corporator for road construction is the main culprit behind non-repairing."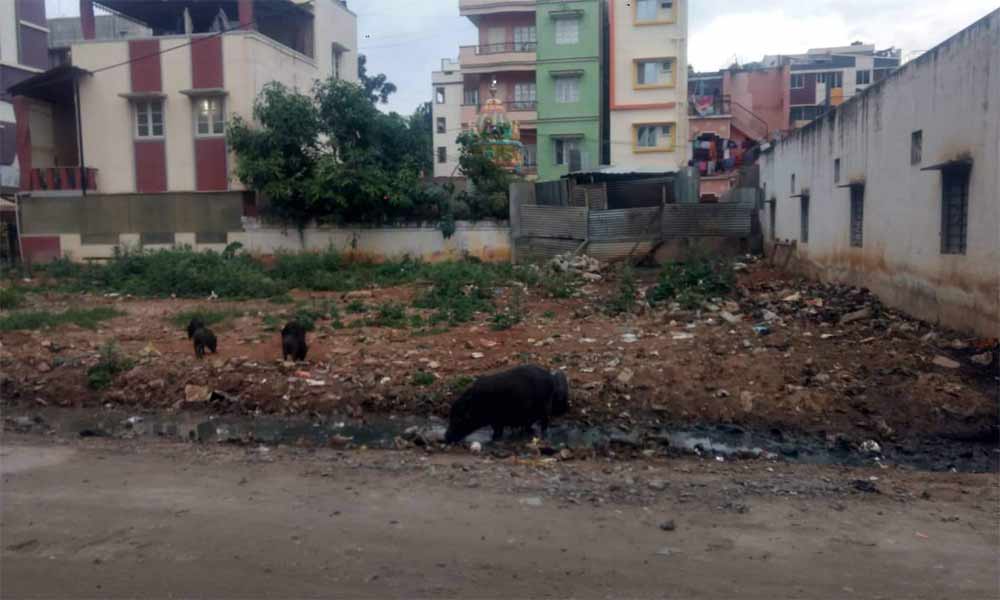 MC Kaveri, Bellandur ward councillor, southeast Bengaluru, said, "In 2016, we got the money from BBMP for the road construction, and we repaired it. We asked BBMP for the money but, there was no response from them till date. The older wards are now being allocated funds for minor and smaller projects."
Priyanka Pandey, another nearby citizen, says that people should trend #SiliconValleyPotholed on Twitter and tag the BBMP commissioner in order to force repair these potholes around the city.
Anil Bhaskaran, an architect from I.D.E.A architect centre, said, "People who live in the outskirts of a big city, are often excluded from the benefits provided by their governments. This is a very concerning issue, and the locals are helpless at this moment. BBMP must be as concerned as the citizens to ensure construction development work of these roads as soon as possible."