By Ishika Dangayach
The two college students, who wrote abusive graffiti in protest over the police crackdown on live music and pubs violating norms, are now out on bail. They were in judicial custody at Cubbon Park police station for four days.
Bharat B, Station House Officer (SHO), said, "We have filed a chargesheet against them and are trying to find more students who were involved in this. This case will go on until we find everyone involved in this."
A group of college students have enveloped the posh localities of Bengaluru, like Cubbon Park, M.G. Road and Church street, with protest graffiti in order to express their annoyance over the recent crackdown on live music and pubs.
Two, of the suspected many, had been arrested by police, four days ago. They were released on bail this morning.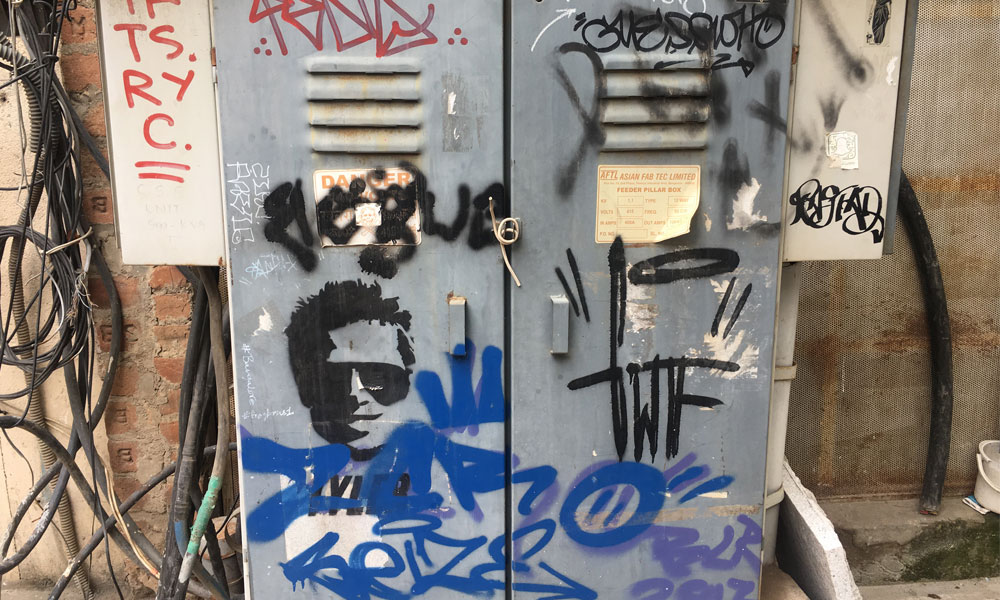 Records with the Central Crime Branch show that 107 pubs have been banned for playing loud music.
They were both studying arts in a private college and were arrested after the police scanned the CCTV footage. Though there are many accused, the police could only arrest these two. Their names have been withheld. Efforts are on to arrest the others.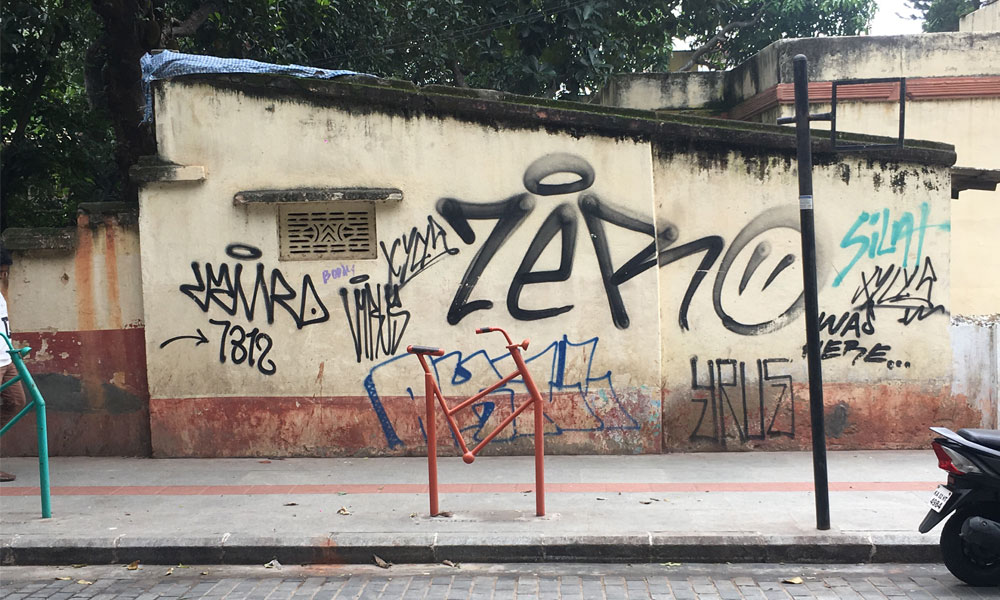 Ritunsha Garg, graffiti artist said, "Graffiti is a form of wall-art used to put messages out loud in public. But in this case, these people were upset about the ban and wanted to protest anonymously, so they made graffiti at night. However, scribbling anything anywhere is wrong and is also deteriorating the art form."
The Prevention of Destruction and Loss of Property Act states that any damage caused to a property shall be punishable with imprisonment for a minimum of six months, up to five years, with a fine of two thousand rupees.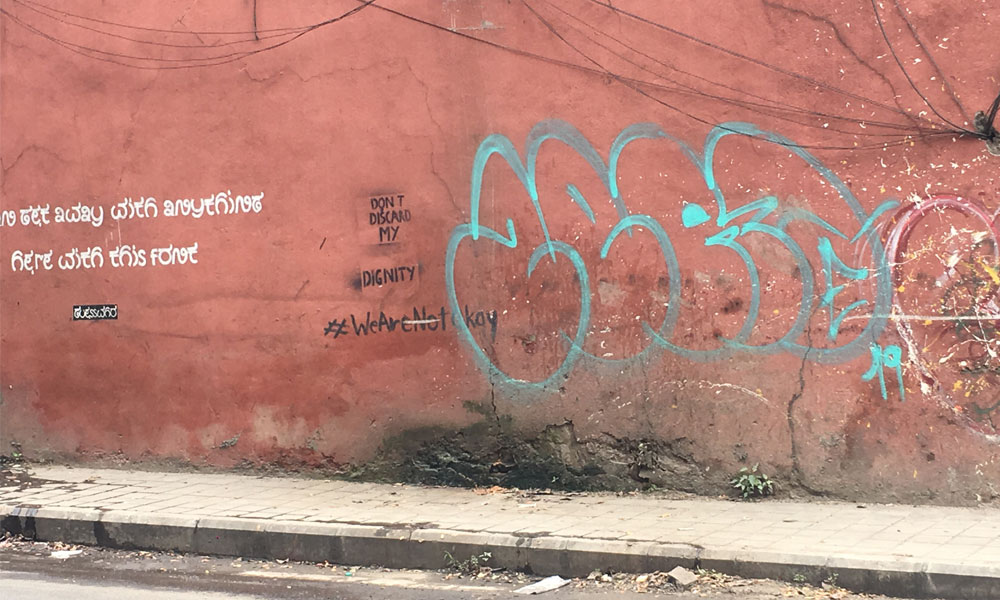 Sohini D., a sociologist said, "Art has always been one of the greatest tools of protest, but in light of the recent events, it is becoming more and more aggressive. Graffiti to protest against the ban on live music is perceived in two ways. One of them is a sign of protest and other is vandalism of public properties.
"Protests should be done using lawful methods. Petition would be a good example. Apart from that graffiti as a tool of protest and scribbling on public properties would simply be disrespecting the art form," she added.