The founder of the 'Indian Runner' confirmed 98 out of 500 participants are from Bengaluru in November's fitness event.
Ritam Chatterjee
Indian Runner, which is a part of Fit India Movement, will see 500 athletes from the city in the November's event.
"We divide running events into five categories. 2 KM, 5 KM, 10 KM, 21 KM and 42 KM. We are going to organize Fit India Movement in India to encourage people to remain healthy and fit by including physical activities and sports in their daily lives," said Naveen, India Runner's founder.
In September 2018, Naveen Jain, the founder of the 'Indian Runner' started running and cycling platform along with the marathon running named 'Run For Your Life'. He has organized 250 running, cycling and walking events in last year, and, more than 8000 athletes from India participated including children, young and aged.
"People from anywhere and anytime can participate in the ongoing program by registering their names at the website and can present their proof directly from the mobile phone. Winners of the events receive challenger certificate, finisher medal and winner trophy," Naveen told the Softcopy.
"Me and my family, all are participating in this month's challenge in the early morning regularly to be fit. It's a one week challenge in a month to complete the course. I'm very delighted to get the award in my very first participation and it will give encouragement to my friends as well to get entered into the event," said Diana Farnandez, one of three participants who are in November's challenge under India Runner.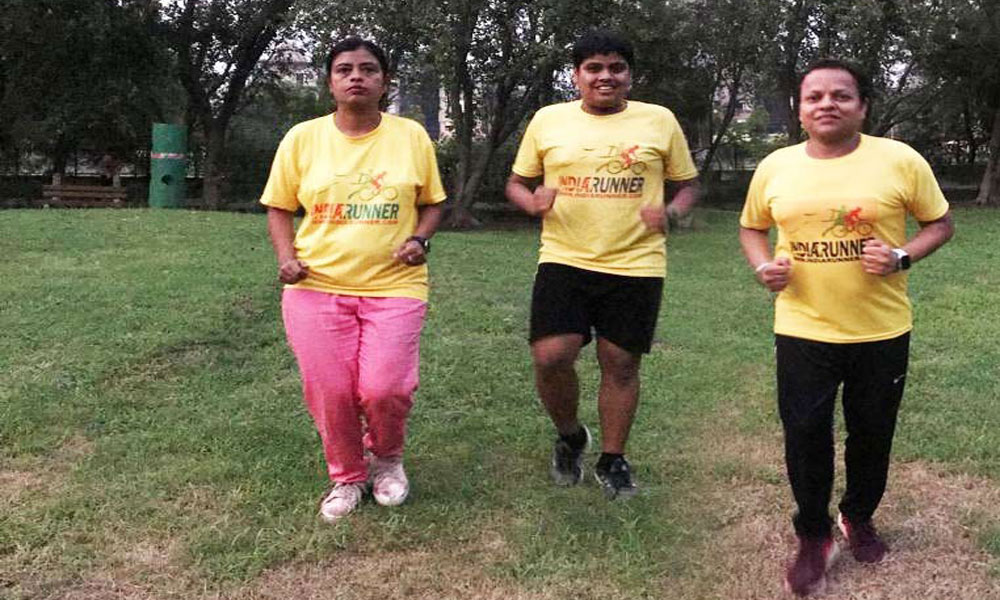 Naveen announced that they are organizing 'Bahubali 2K19 challenge' in next month and they are expecting a lot more registered participants from Bengaluru.
Ashwini Nachappa, a former Indian athlete said that there can't be any better initiative if people are getting excited to start going out of the house for a healthy life. "The medals, certificates and the trophies will bring more people to be part of this event and it will help the next generation to be fit. Hopefully, Bengaluruans will continue to be passionate and support such initiatives."