BBMP's deadline to fill pothole's in 8 zones fail. Residents complaint of choosing quantity over quality.
Sheikh Saquib
Despite Bruhat Bengaluru Mahanagara Palike's (BBMP) claims for only 279 potholes left to be filled, residents of Uttarahalli ward number 184 says that more than 1000 potholes are still neglected.
BBMP had set a deadline for filling  the potholes of 8 BBMP zones  before 10th November.
Shankar K.,aresident of Uttarahallisaid, "The November 10 deadline to fill potholes is only for main roads.Many other lanes having potholes and are yet to be filled in Uttarahalli and Vasanthapura ward."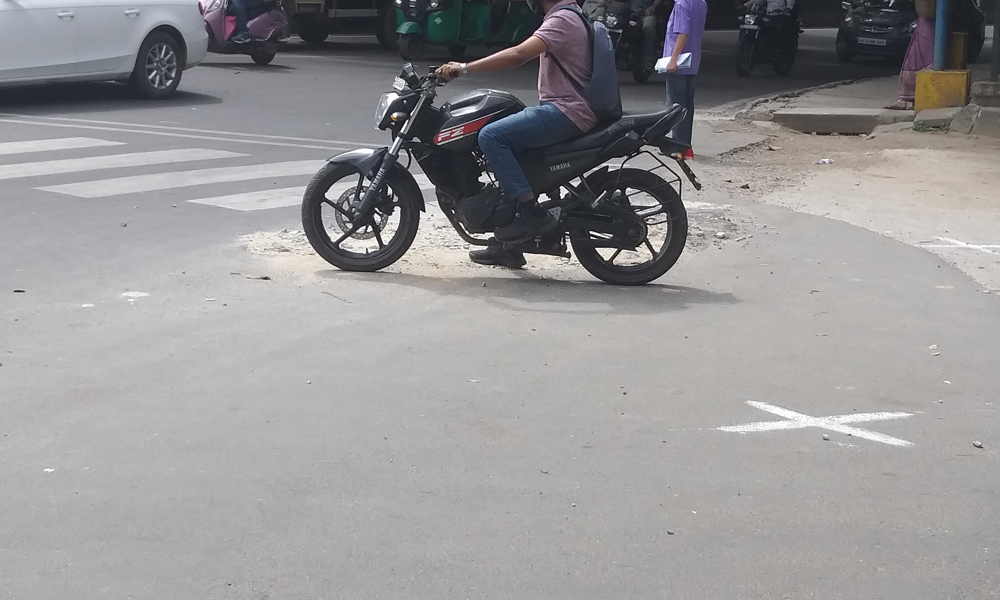 A resident of Bomanahalli, Saket Shekhar. said, "I  complained on BBMP's Sahaaya portal long back on  the poor condition of Dinnur road which connects Kadugodi to IPTL. However did not get any response. Dumping of  mud, stones and sand is not considered as pothole filling. "
Rahul Singh, a resident of Halur said " Many potholes that are yet to be filled can be seen in H.S.R Layout, Halur, Bommannahalli and Somasundarpalya. "Residents of Somsandra-Pallya ward 174 complained that, the surveyors surveying the road  would have found more potholes in Somsandra main  road.
Mr.Suresh, P.R.O. of BBMP said "70 per-cent of the potholes have been filled while the rest remains to be filled. The deadline given by the high court is 28th November and we will get it done by then."Mr. Sandeep,  an activist said "BBMP should introduce road contract and Warranty clause so that the contractors do a better job and will be liable for their work. Even Public board with basic information about the contractors and warranty clause will help citizens in taking actions against them."