Foot-over-bridge from the Whitefield railway platforms to BMTC bus stand will complete before the year ends.
Ritam Chatterjee
The Railway Protection Force (RPF) has confirmed that the construction of the ongoing Foot-Over-Bridge (FOB) at the Whitrefield railway station,, which connects the station with the Kadugodi bus stand, will be completed before December 31 this year.
"We have been working on it for about eleven months now. There will be no more delay," said Debashmita Chattopadhyay Banerjee, a senior divisional security commissioner, RPF Bengaluru.
Though unauthorized crossing of railway tracks is a punishable offense under Section 147 of the Railways Act, 1989, people still cross them when in a hurry..
"The RPF filed 883 trespassing cases in 2018, and collected fines around Rs 3.68 lakh. Till September 2019, it has booked 683 cases and collected Rs 2.50 lakh in fines," Banerjee added.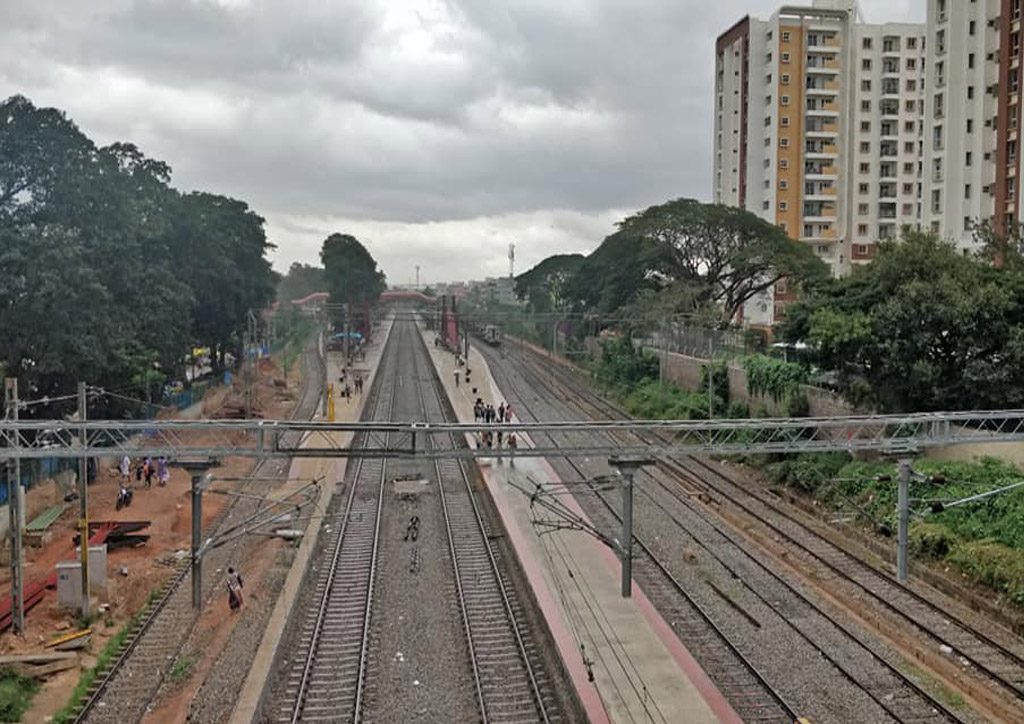 Gopal Krishna, a tea shop-owner near the railway station, said, "This is much needed for us. It will save people from crossing tracks and also connect Bangalore Metropolitan Transport Corporation bus stand."
Reportssay that in Bengaluru, over 600 deaths were reported on railway tracks in 2017, including suicides. In September this year, the number went up to 1,243, a report by the Railway Protection Force (RPF) shows.Thus, in the last two years, the number of deaths on railway tracks has doubled.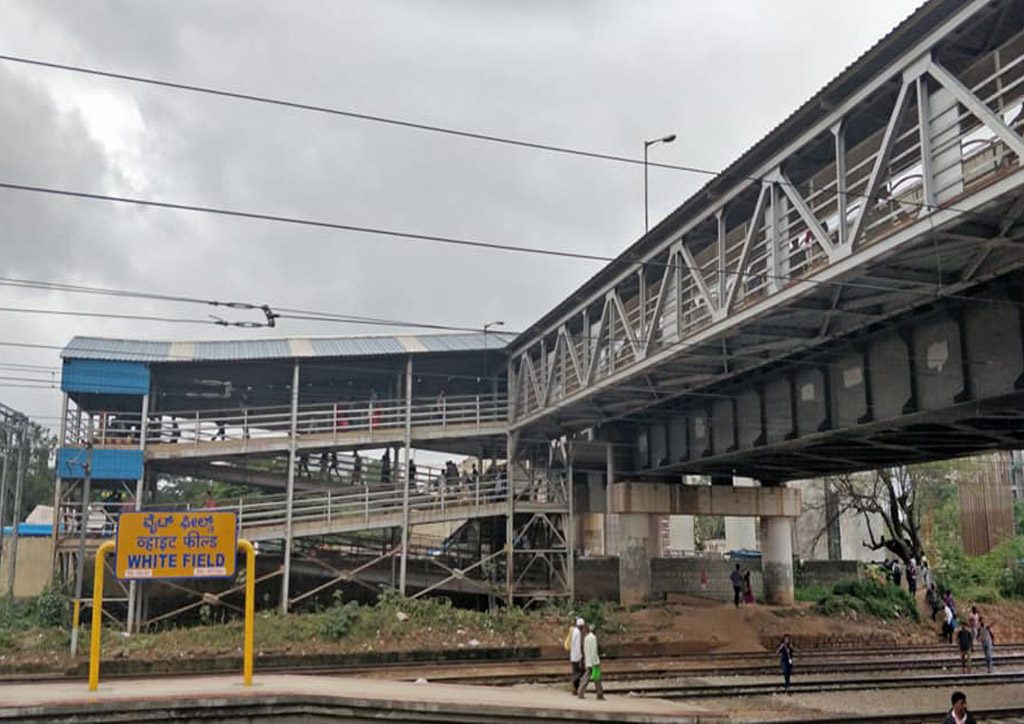 Sandeep Anirudhan, an activist from Bengaluru and a daily commuter from the station, said, "There are many problems with Whitefield railway station.If the RPF department assures completion of the FOB project before the year ends, it would be very convenient for the daily commuters."