By Bibek Baidya
In 2019, till October, around 16 deaths due to rabies were reported.
According to the National Heath Profile 2018, Karnataka ranks second in number of rabies patients in India after West Bengal. In 2018 total 12 deaths occurred, but in 2019 till October, 16 cases were recorded in the Epidemic Hospital in Bangalore, the only isolation hospital in the city.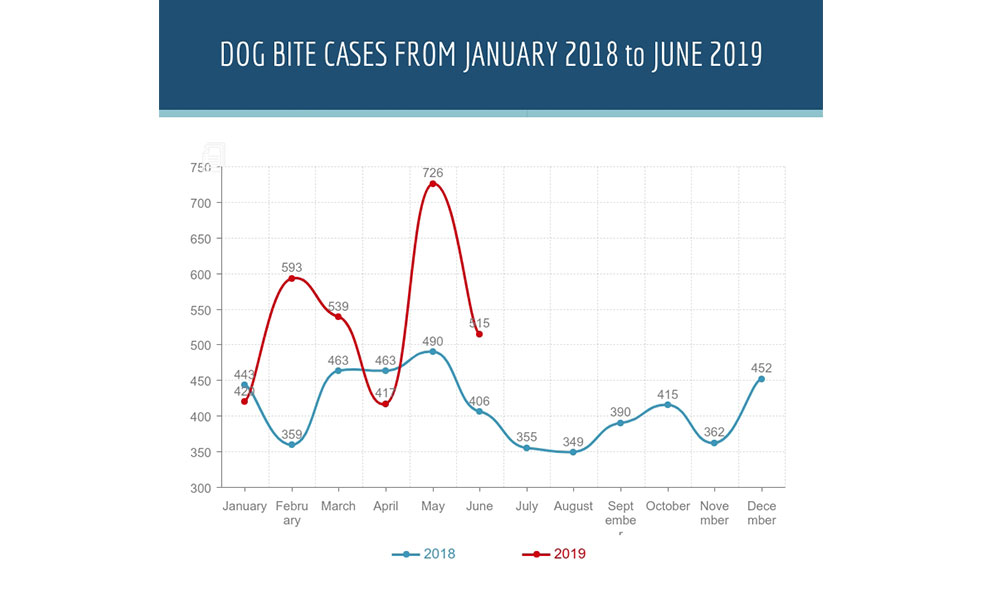 The dog bite cases in Bangalore have increased, as per the reports by Epidemic Hospital Bangalore. It shows that in 2018 (till July), the number of rabies cases were 2,506 and in 2019 they rose to 3210, in the same time period.
Dr. Ansar Ahmed, Medical District Surgeon and Medical Superintendent of Epidemic Hospital says, "When it comes to rabies, almost 90 percent of patients die, as it is incurable."
"The highest number of rabies cases can be directly related to the stray dogs in the city, he added.
Dr. Ahmed added, through a dog's saliva the rabies can enter the body which goes directly to the Peripheral Nervous System (PNS) and migrates to brain which can lead to coma and eventually death".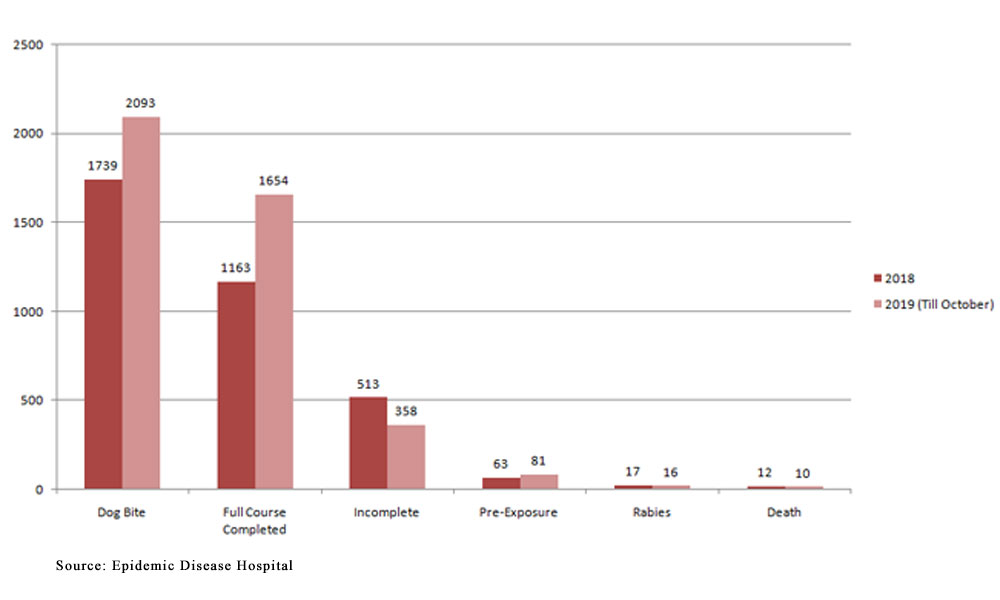 The Epidemic Hospital data shows that the total number of patients who haven't completed the course in pre-exposure cases in 2019 is 81 compared to 63 in 2018.
Dr. Shasikumar S.,deputy director of Animal Husbandry, BBMP says "We are collaborating with many NGOs to reduce dog bites in the city. Dogs are more likely to bite when they get aggressive, and during their mating period. One should not provoke dogs which can result in dog bites, leading to deadly rabies."
The most common symptoms of rabies are vomiting, fever, aggression and confusion, difficulty in breathing, hyper salivation and fear of water and light.
Epidemic Hospital Marten, Ms. Pamela, said, "There is no treatment available for rabies. The patients are given sedatives to relax until they die. The symptoms occur after three to eight weeks of exposure to the virus. Rabies patients hardly survive for 48-72 hours". Dr. Ansar Ahmed added, "The only way to become immune to rabies is to complete the full medical course. Also, who handles a dog should get immunized and also should immunize the animal under any vet's advice".