No road from Sandur Taluk to Devagiri and Kamthur village, makes accessing even basic facilities like medical aid a mammoth task.
By Astha Oriel
Muddy and non-graveled roads with improper infrastructure, , and no proper connectivity has become a constant state of worry for the residents of the Devagiri andKamthur village. It has become tough for them to even access basic facilities like medical aid, during an emergency.
Neelamma, who is a teacher in the government school of Kamthur, told The Softcopy that with no proper roads, most of the time ambulance from the Sandur Taluk, refuse to come to Kamthur Village. She said, "When Last year my mother-in-law had dengue, we had to book a private vehicle and go to Sandur Taluk, as ambulance refused to come." She added, "Since this is a mining area, the infrastructure of the road is not maintained. It has been two years since we are facing this problem."
Devagiri is in an uphill area, only one bus travels back and forth from Sandur Taluk to Kamthuru Village twice. The private taxi that commutes in the area is not regular. During rain, the situation becomes worst as the already muddy roads become sloppy, making it difficult for the vehicles to travel. Sometimes the vehicle gets stuck in the muddy road.
Arun Kumar, the Panchayat Development officer of the Devagiri Village, informed The Softcopy, that the authorities never address this issue. He said, "I have been writing letters to the higher officials in Sandur, for the construction of the road in this area, but they do not respond."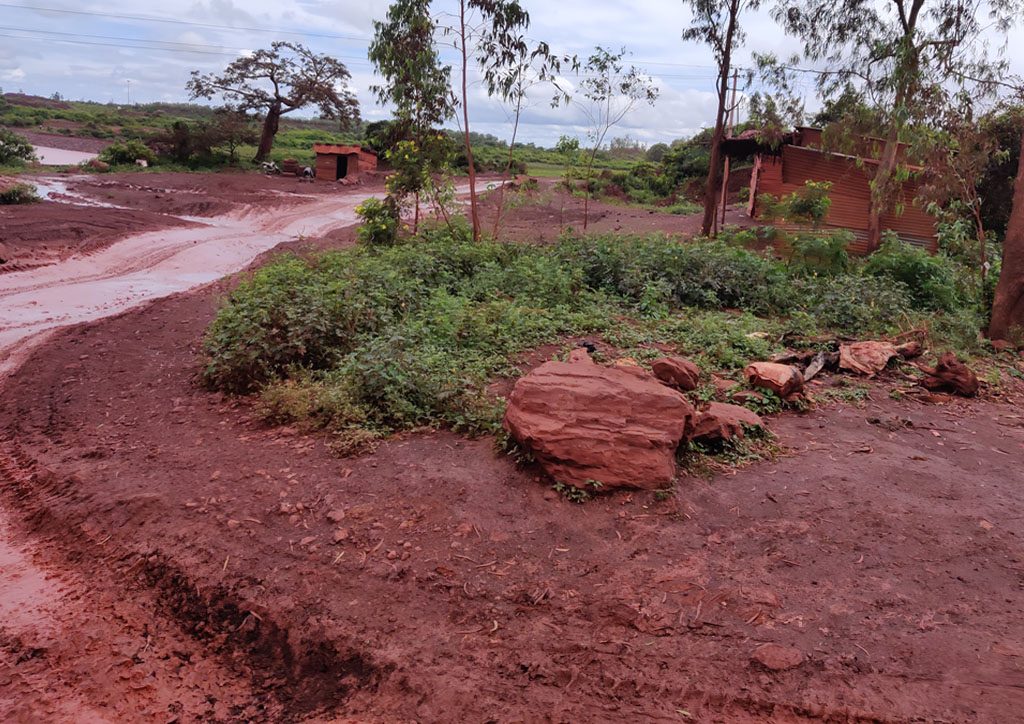 As per the guidelines of Pradhan Mantri Gramin Sadak Yojana, a district-wise survey should be conducted regarding the length of the road for new connectivity. District wise funds are supposed to be allocated for the construction of roads.
Arun Kumar said, "That neither the surveys have been conducted, nor funds have been allocated for the maintenance of the roads."
KM Notariah, assistant director of NREGA in Zilla Panchayat office of Sandur Taluk said that, "The delay in the construction of roads in villages is because the Zilla Panchayat has not received any funds for the availability of construction materials from the centre for the past two years. as the Thefunds a lot of timesget withheld at the state level.
Arun Kumar said that out of 139 villages in Sandur Taluk only 2 have proper road infrastructure.
As per state performance report 2018-2019, Karnataka ranks 29 out in the ranking of states and union territories for road infrastructure.
Mr Sandeep, who works with the committee of sustainable development goals, said, "That quality of governance matters pertaining to these types of issues. The citizens also should make demands from their local leaders regarding whatever problems they are facing."