Due to the absence of barrier-free movement and suitable signboards in government buildings, disabled people find it difficult to enter the place.
Rhythima Agarwal
Government buildings like banks, police stations and post-offices do not have ramps, Braille symbols and auditory signals for the disabled people at their entrance. This makes it difficult for them to access the place and utilize the services thereof.
Section 46 of the Persons with Disabilities (Equal opportunities, protection of rights and full participation) Act 1995 state that the Government and local authorities have to provide ramps in public buildings, adaptation of toilet for wheelchair users ,Braille symbols and auditory signals in elevators or lifts and ramps in hospitals and Primary Health care centers(PHCs).Veeranna, a specially-abled guava seller said, "I face problems in the government offices but no one helps."
The Ministry of Social Justice and Empowerment in a letter dated August 4 2015, has requested all the ministries/ departments to comply with the provisions of the Persons with Disabilities act 1995.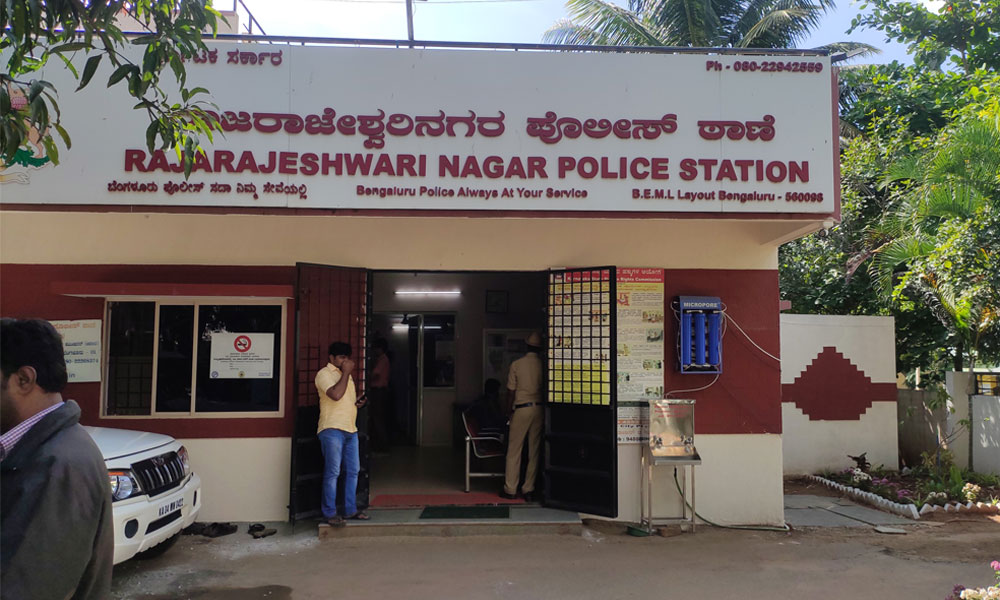 ICICI and Axis Bank branches of Rajarajeswari Nagar are operating for the last 10 years. The bank managers have a different take on the issue. Mohan B.K. Deputy Manager of ICICI Bank said, "We have informed the building owner last month to construct the ramps at the entrance."
"We have given the proposal to the central office of the Axis Bank for making ramps." Rupa, Manager of Axis Bank added.
The Police Station at Rajarajeswari Nagar does not have ramps at the entrance.
Vijay, sub-inspector of Rajarajeswari Police Station said, "Yes, there should be a ramp for the disabled. We will discuss this with our senior officers and they will raise the issue in the meeting."
George Kuruvilla, an architect suggested a solution for the same. He said,"The violators should be penalized and the matter should be taken to court. The penalty amount should be high."