Unquantified amount of textile waste produced by the city ends up in landfills or is incinerated in the absence of proper recycling facilities
By Savyata Mishra
Bengaluru—the garment hub of India, is facing an unprecedented textile waste generation that is polluting the city's water, soil, and air.
According to the Indian Textile Journal (ITJ), every year, 80 billion tonnes of garment is produced globally, generating 1.3 billion tonnes of fabric waste. The same report tells us that the global supply of fibres has almost doubled in the last decade from 52.6 million tonnes to 100 million tonnes.
"With only global figures available for studies, India has failed to find an effective solution for the textile wastes," says Sushma Sandur, Textile Promotion Officer,Directorate of Textile and Handlooms.
Even though nearly 100 per cent of clothing is recyclable, about 75 to 85 per cent of textile waste ends up in landfills or is incinerated instead of being reused, thereby polluting the environment, according to the ITJ. About 5 per cent of the municipal waste generated consists of textile waste, because of the ever-changing fashion trends and increased demand for garments in both developing and developed countries.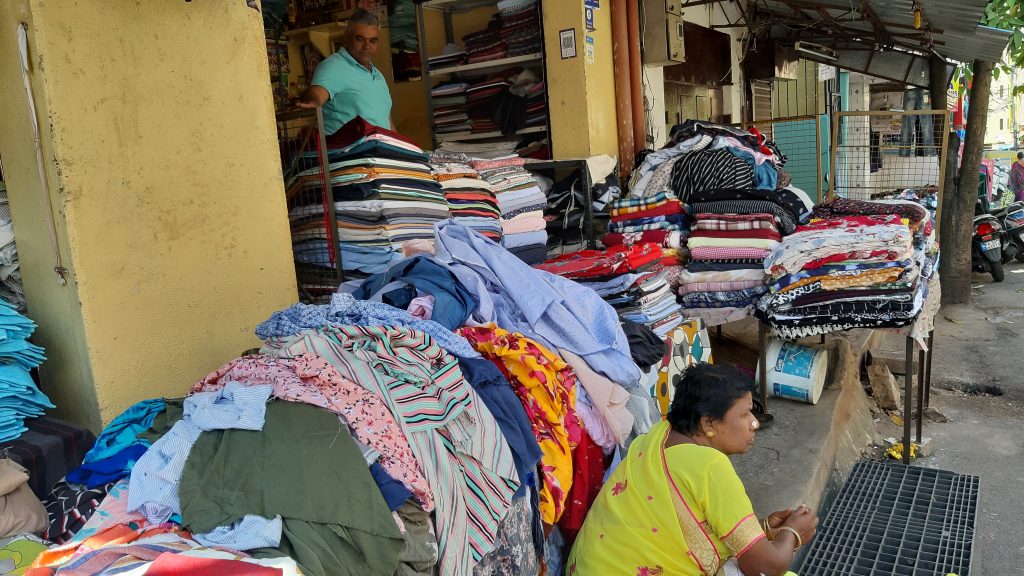 Sushma said that Karnataka Government, in an attempt to quantify the amount of waste produced by the state's garment industries, has started a pilot project in Mysore city in October. Dr. Mamatha Hegde of Ramaiah University supervises this research project.
A seminar was conducted by Ramaiah University of Applied Sciences to explore better technologies for textile waste management and recycling. The former Commissioner of Textiles and Handloom, M.R. Ravi attended the event and discussed the impact of textile waste on Bangalore—home to several garment industries and exporters. He classified garment waste into pre and post-consumer waste. He said, "While the pre-consumer waste is easier to reuse, the same cannot be said about post-consumer waste due to poor hygiene and the challenges involved in collecting them."
Ramachandrapuram in Bengaluru has a huge market for pre-consumer waste where shops sell export surplus from states like Surat, Coimbatore, Ludhiana, etc. However, there is no demand for post-consumer waste even after recycling due to hygiene issues, say the shopkeepers in RC Puram.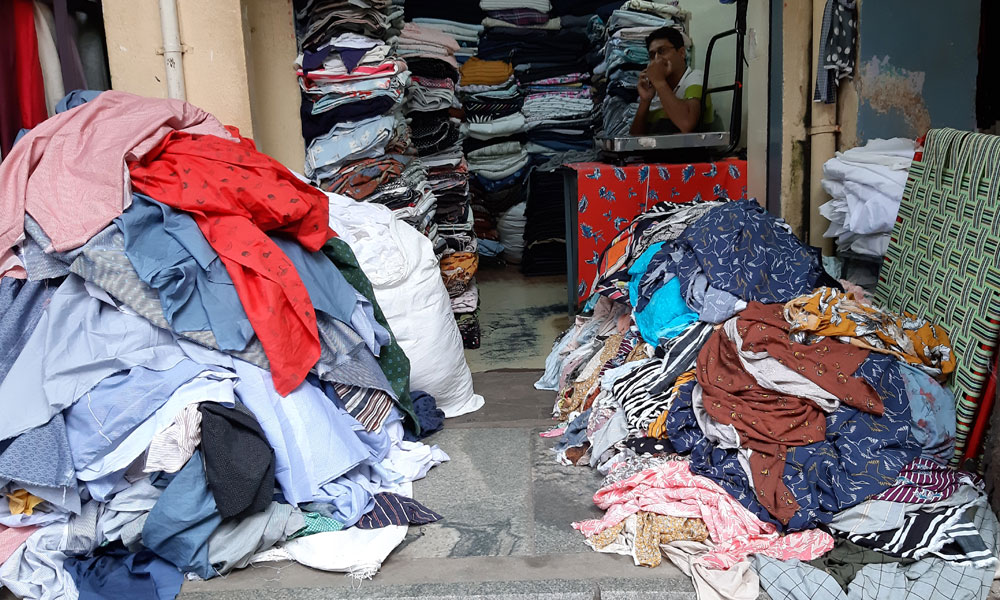 "With the clothing industry booming in Bangalore and people becoming more fashion-conscious, there is a real threat of textile waste becoming unmanageable in the coming years. While the government can aid the process of disposal, people have to be careful about the amount of textile waste they generate during a lifetime and leave behind for future generations to deal with," said Mr Upendra Pratap Singh, Commissioner, Department of Textiles and Handloom.
While cotton clothes are more eco-friendly, it constitutes only 40 per cent of our clothing. The recent fashion trends have made materials like rayon, polyester, and synthetic popular. These materials take hundreds of years to decompose. They are highly polluting because of the dyes, printing pastes, finishing agents and auxiliary chemicals that are used in coloring and finishing; they are environmentally hazardous.
Mamatha Hegde explains that recycling units shred clothing waste and convert it into raw materials to be used as fillers for beddings and also in automobile industries. "We can deal with the problem better if we focus on re-selling the garbage to the consumers by repackaging it into a new product," She said. The textile industry contributes 11 per cent to India's exports and constitutes five per cent of country's Gross Domestic Product (GDP). The sector has been expanding lately owing to a strong domestic market and demand for affordable and stylish clothing. Government's Make in India programme has identified garments and textiles as priority area to encourage investment.